10 "safecation" getaways in the UK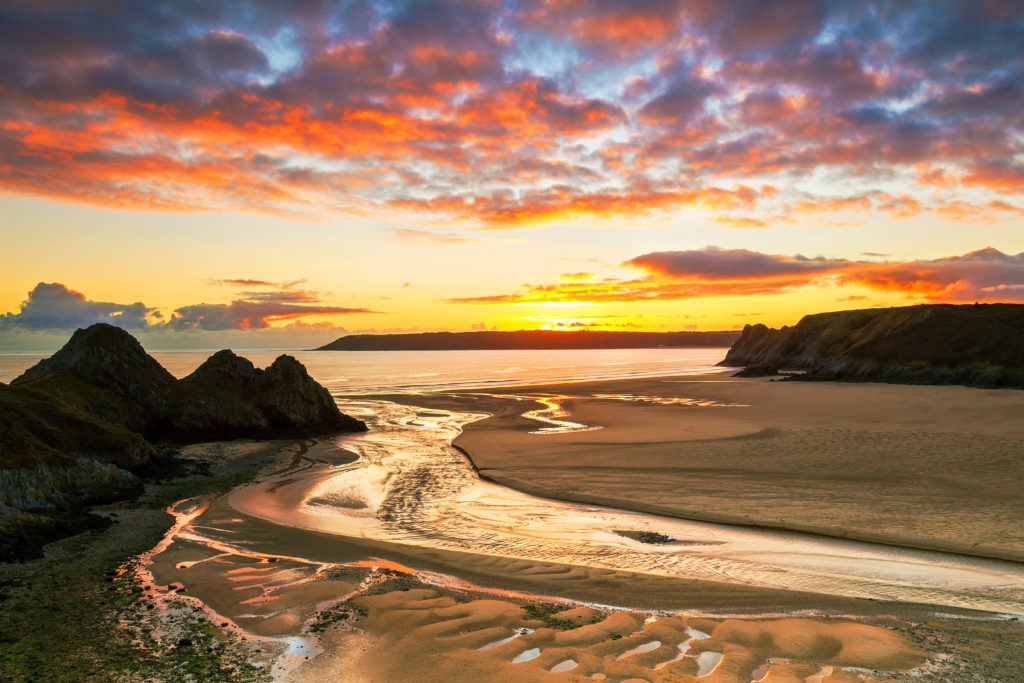 Emerging fresh from quarantine, the Brits are keen to travel, but not somewhere far. Staycations with added social distancing are set to be the holiday of choice for Brits; 68% stated they had no plans to go abroad anytime soon according to a recent poll by YouGov.
With open spaces being such a priority at the moment, the report takes a list of the UK locations that are home to the largest public parks (according to Ordnance Survey) and compares them against the UK's most-visited staycations destinations to reveal the safest staycations in the whole of the UK, based on the following criteria:
Space (km2)
Contactless payment availability
Free activities
Dog friendliness
Number of beaches within a 50km radius
Number of caravan parks/camping sites within a 50km radius
Crime rates for April 2020
Visitors per year to the county
Park entry fee
Car parking charges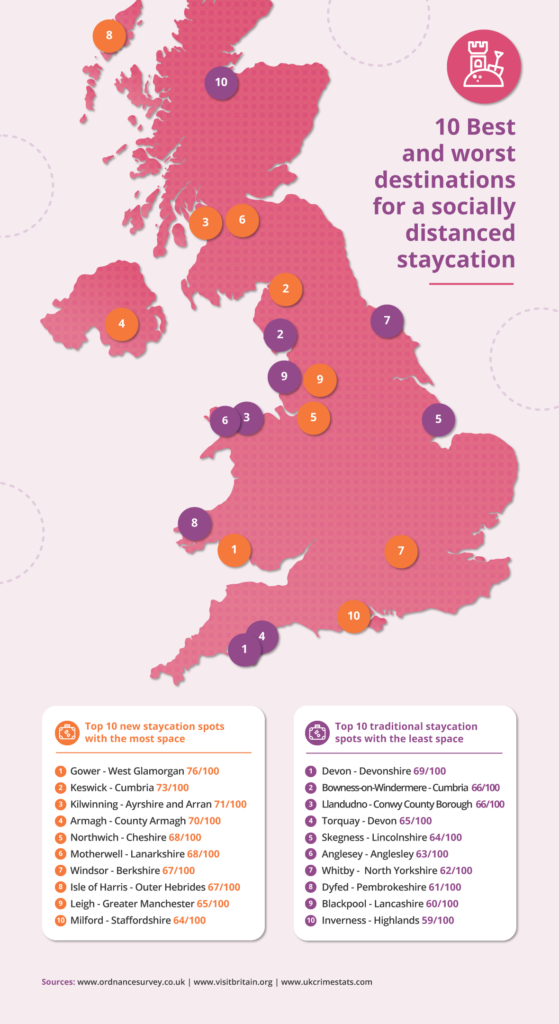 So, forget crushing into overcrowded traditional beauty spots and head to hidden gems dotted around the UK that are perfect for social distancing. Below are the top UK "Safecation" destinations ranked:
Gower – 76/100
Keswick – 73/100
Kilwinning – 71/100
Armagh – 70/100
Northwich – 68/100
Motherwell – 68/100
Windsor – 67/100
Isle of Harris – 67/100
Leigh – 65/100
Milford – 64/100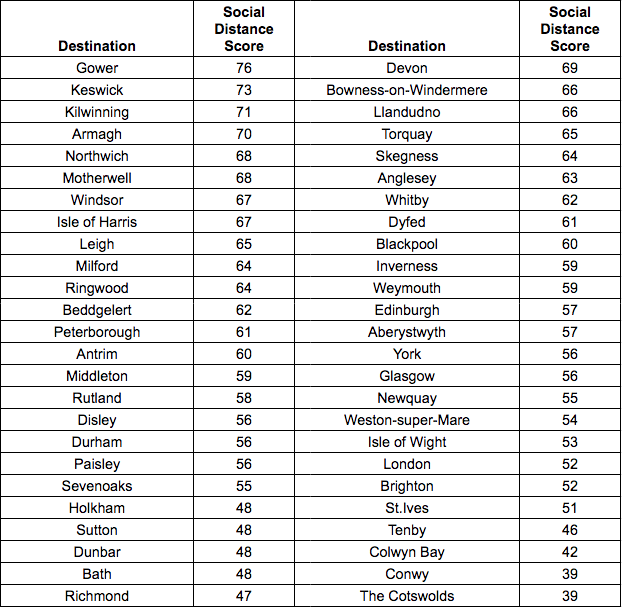 With the government urging us to take our 2020 summer holiday here in the UK, excited Brits have been rushing to book their getaways. But, as money.co.uk's consumer spending expert Salman Haqqi explains, this could lead to overcrowding and difficulty adhering to social distancing rules.
"Campsites, holiday parks and hotels all over the nation are ready and waiting to welcome guests back, but even with strict social distancing guidelines in place, overcrowding can still be a problem in tourist honeypots.
"Our report shows that a destination like Glasgow can only host around 8% of the usual annual visitors to the area taking one metre social distancing into account, whereas there is plenty of space for everyone in Gower.
"It's not just wide-open spaces that need to be considered when booking, the report found that 52% of the new destinations had contactless payment options available for parking, food and drinks, shopping and leisure activities."