5 new reasons to visit Oslo in 2020
2020 is a year for red carpets, evening dresses and champagne – at least in Oslo. As several projects long in the making are finally getting ready to open their doors to the public, you can hardly pick a more exciting time to visit Norway's capital.
The new Munch Museum
Edvard Munch is one of the world's most significant artists, and the new, iconic Munch Museum in the city centre provides evocative, engaging and modern art experiences. The Museum is one of the world's largest museums dedicated to a single artist. Munch's art is shown in three permanent exhibitions, which means that many of his 28,000 works are displayed at all times. Temporary shows present works by renowned Norwegian and international artists, as well as innovative contemporary artists. All in all, you'll be able to walk through eleven exhibition halls on seven of the buildings thirteen floors.
In addition to all the fantastic exhibitions, you can attend concerts, literary readings and other cultural activities and events. The whole family can also create art together in one of the fun art workshops. If you need a break, you can stop by the restaurant on the 13th floor. Chances are you'll stay there for quite a while to enjoy both the wonderful food and the spectacular view.
Oslo public library Deichman Bjørvika
The country's many libraries might be the reason why Norwegians read more than any other European nationality, and the new Oslo Public Library in Bjørkvika definitely makes the list of exceptional Norwegian libraries. The modern building is intended to be a free common area to house conversations, discussions, sharing, and learning – and reading, of course.
Indoor skiing at SNØ
Are you visiting in the summer, but still want to go skiing? Now you can! 20 minutes from the Oslo city centre by train, the indoor skiing arena SNØ has alpine slopes for both experts and beginners, a terrain park, and cross-country tracks for all levels. Oh, and snø means snow, by the way.
The cultural destination Ramme
Ramme is a brand new cultural destination just south of Oslo. The property used to belong to Edvard Munch, who painted some of his most famous works here. "The place I have is almost the most beautiful along the entire coast", he wrote to his aunt Karen in 1910. But Ramme isn't just about Munch – they arrange art exhibitions, plays, concerts, and other cultural activities as well. While you're here, you can stay at Ramme fjordhotell, eat organic food from the visitors' farm Ramme gård, and take a stroll in the forest or park.
The Climate House in the botanical gardens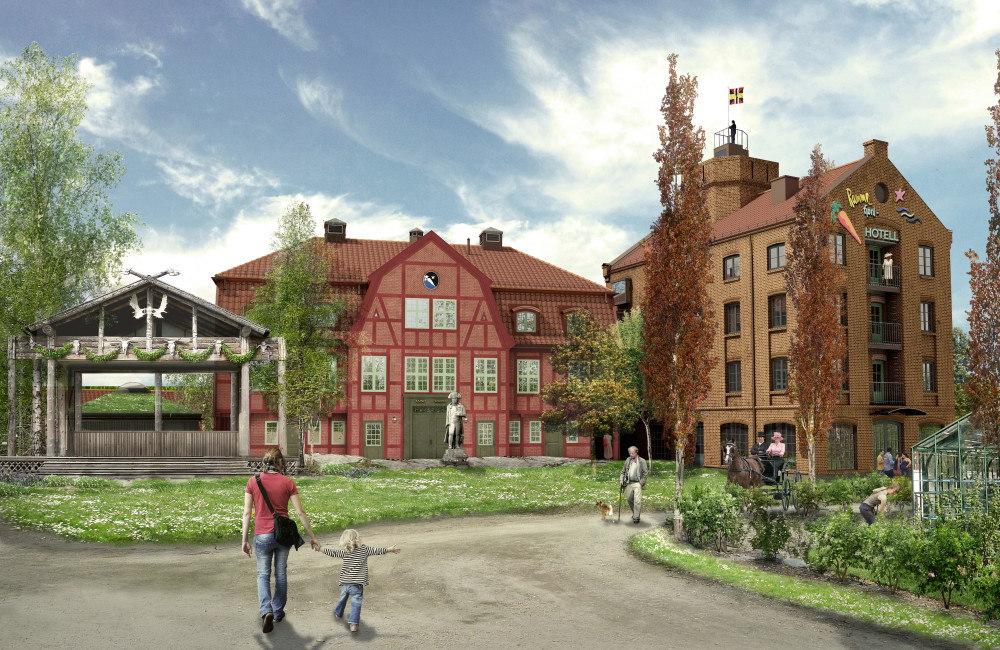 Learn about all things climate in the new Climate House in Oslo's Botanical gardens. The main target group is young people, but there's a lot to digest here for the whole family – not only about what climate change means for the planet but also about the solutions that exist. Hopefully, you'll be inspired to take action!
Norway is only a short flight away, and the place to experience the magical northern lights and the midnight sun above the Arctic Circle; visit the world-famous fjords surrounded by spectacular mountains and glaciers; and in the midst of stunning scenery, enjoy gourmet food and culture in the cities of Oslo, Bergen, Trondheim, Stavanger and Tromsø.
Here at TD, we put our best efforts to provide the latest and most valuable content to our readers. It is a true labour of love - where we work hundreds of hours each month - to make sure we offer meaningful content. If you value what we do, please consider a donation of any amount.
This would mean the world to us! Thank you and click here to proceed!