5 reasons why traditional travel protection is obsolete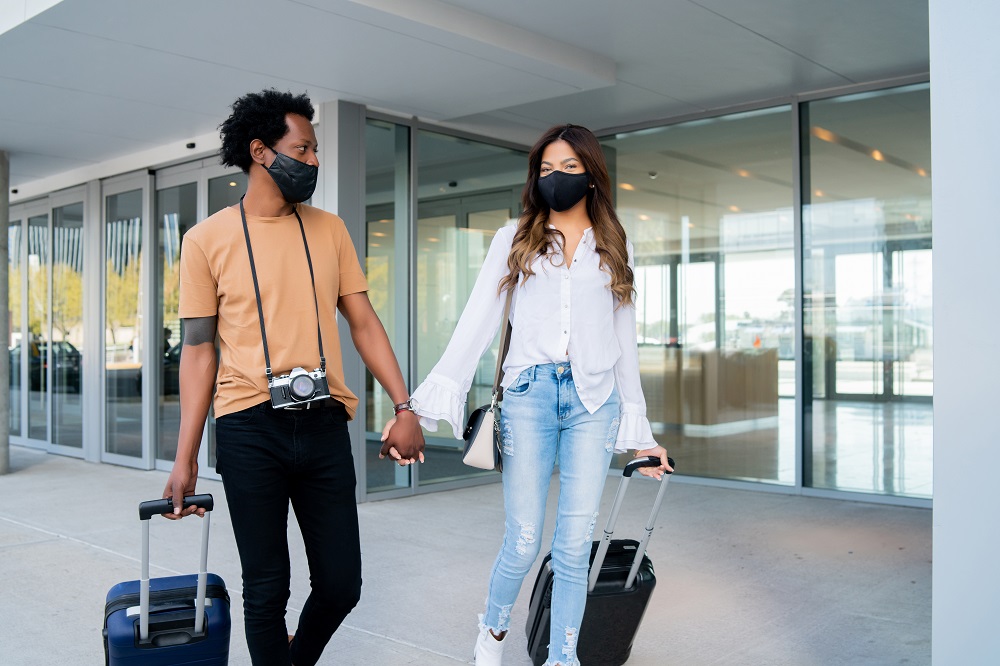 Travel protection is top of mind or even seen as a mandatory requirement for travellers.
From unexpected illness to stormy conditions, any number of unforeseen events have the potential to derail a carefully laid out travel itinerary. Now more than ever, travellers need to plan for the best and prepare for the worst with protection that helps shoulder the blow if anything were to happen before or during their trip. Unfortunately, most travel insurance policies fall short of their needs, addressing little to none of their concerns and turning even the smallest problems into big headaches with outdated processes and systems.
Here are five reasons why traditional travel protection is now obsolete and how alternative providers are stepping up to give travellers true peace of mind.
Travel insurance is no longer an after-thought, but a must-have
Leading insurtech Cover Genius published a case study revealing that travellers are now opting to add protection at a rate 6X higher than pre-pandemic levels. It's clear that travel protection has become a must-have for any journey, as it covers a number of risks including medical emergencies, flight disruptions and more, and some countries are even mandating travel protection as part of their visa requirements.
In order to meet consumer demand and boost customer satisfaction, travel companies should look to make protection an integral part of their booking process.
A one-size-fits-all approach isn't enough
As travel slowly returns and countries lift their restrictions, many are eager to hop on a plane after three years of being stuck at home. However, travel is still risky, with flight cancellations and delays, unpredictable weather, changing regulations and more.
Given the myriad of challenges, having travel protection is the smart and necessary choice, but conventional travel policies are not built to cover all the problems travellers encounter on their trips. For instance, most policies explicitly do not cover travel impacted by restrictions or travel warnings issued by the government or a health department.
Every individual's needs are different, which is why a cookie-cutter approach to protection won't work. Instead of forcing travellers into ill-fitting policies, Cover Genius works with its travel partners, such as Booking Holdings, Skyscanner, Agoda, Ryanair, Turkish Airlines and redBus to co-create solutions that are fit-for-purpose, including
Cancel for Any Reason (CFAR), which offers customers ultimate peace of mind when they book their next big trip or event
Covid Cover, offering emergency medical and expenses cover for any injury or illness, including COVID-19.
Trip Cancellation, with COVID-19-related benefits such as failed PCRs, failed temperature checks and more.
Airline Collapse Cover, offering instant refunds if airlines become insolvent.
Travellers aren't getting the protection they thought they paid for
An embedded insurance travel report commissioned by Cover Genius and conducted by Momentive.ai found that traditional insurers went missing during the pandemic. In fact, 20% of global travellers who made a claim for pandemic-related reasons were not covered, despite obtaining a policy that had pandemic-related coverage. This gap shows that traditional travel protection is falling short of expectations, and travel companies must strive to uphold the standards they've set for their brand in their ancillary offerings.
To give travellers the ultimate assurance when planning their next trip, Cover Genius offers Cancel For Any Reason (CFAR) protection to the customers of the world's largest travel companies and airlines including Booking Holdings, Hopper, Turkish Airlines, Ryanair, Agoda, Skyscanner and more. When adding CFAR to their booking, travellers can rest easy knowing they're covered for anything that might come their way, whether it be illness, cancelled transport, or anything else that might derail their journey.
Another study was conducted in the short-term rental hosts' sphere, which found short-term rental hosts want around-the-clock landlord insurance from their listing provider, not just the overlapping coverage they currently provide during the rental period. A whopping 98% of those surveyed would instead be interested in purchasing landlord insurance from their rental listing provider, with convenience as the key motivator.
Consumers want a seamless experience
After a traveller buys a flight ticket, they might realize they want to purchase insurance for their upcoming trip, but they don't know where to start. Instead of making protection a second step in the booking process, embedded insurance allows customers to purchase protection directly in the booking path. In the previously mentioned report, Cover Genius found in their travel report that 45% of travellers would prefer to purchase travel insurance directly from their travel provider or agent for their next trip.
Delivering a seamless customer experience with embedded protection led to an increase in attach rates for Cover Genius' network of travel partners. For example, Icelandair saw 3.8x more passengers opt for protection from the airline than the preceding period, while attach rates for global travel marketplace Skyscanner have grown steadily since integrating with Cover Genius, peaking at a high of nearly 130% growth.
Travellers demand better customer service
When asked about their most recent trip, travellers rated their post-claims NPS at -25, with credit card programs delivering the poorest outcomes for their customers (-34). To deliver the claims experience that travellers want, Cover Genius has created a fully digital, automated process that provides instant payments of approved claims via a range of payment methods in more than 90 currencies. That means customers don't have to wait weeks for updates on their claims or deal with checks in the mail.
The result is a post-claims NPS of +65‡ and increased brand loyalty for Cover Genius' partners.
‡ The score includes any type of claim and claim outcome across our partner network except for those partners with less than 30 claims and those not assessed by Cover Genius.