5 useful tips when going on a sustainable road trip in Scotland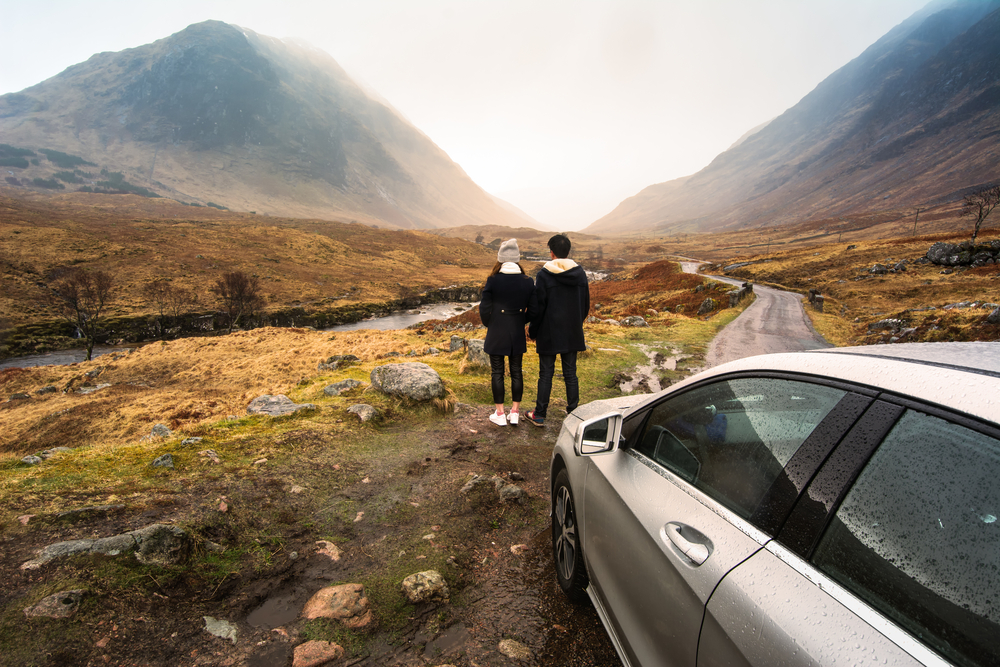 Who says a road trip in Scotland cannot be sustainable? VisitScotland is committed to making the country a responsible destination championing green tourism that encourages visitors to Scotland to consider the impact their visit has on the environment.
There are lots of ways we can help protect Scotland from the impacts of over-tourism, including considering where and when we visit, choosing sustainable and active ways to travel, and staying in environmentally-friendly accommodation.
Here are some of the helpful tips if you are going on a sustainable road trip in Scotland.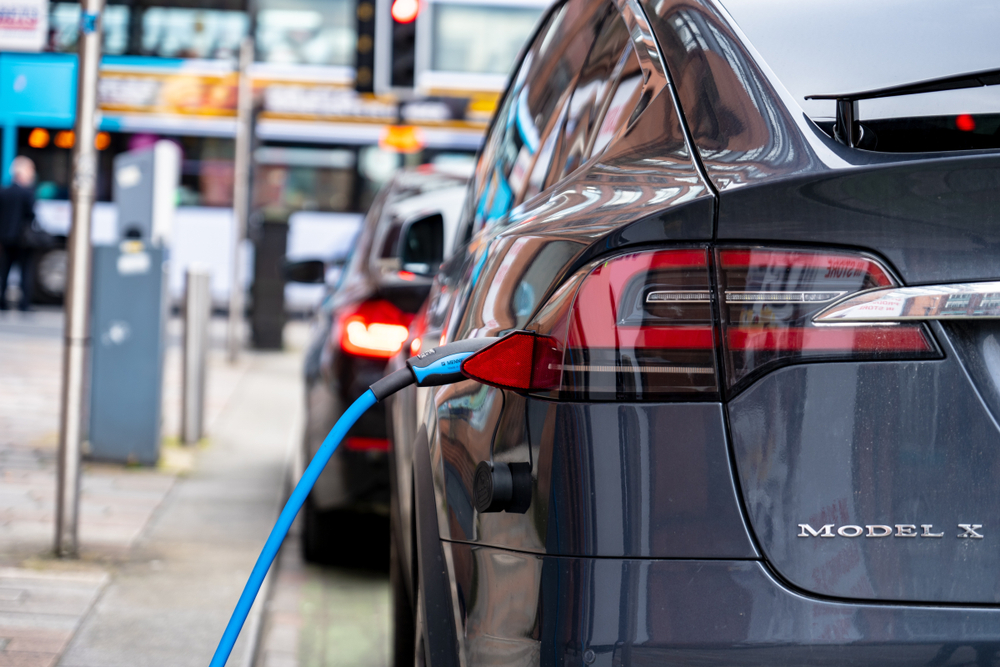 Drive an electric vehicle
Driving is a fantastic way to see Scotland. However, it is even better to embark on a road trip in Scotland in an electric car or vehicle. More travellers want to go on sustainable trips and driving EVs is just one way to lower your carbon output while enjoying a road trip. Aside from the rising fuel prices, there are several charging places in the country putting travellers at ease even if they have to drive miles and miles all over Scotland. In comparison, EVs will cost around 5p a mile to run, compared to 10p a mile for the average conventional vehicle fuel cost.
Visit Edinburgh
Begin your carbon neutral road trip in Scotland at its capital in Edinburgh. Almost half of the city is comprised of green spaces, which is the largest in the UK. Edinburgh is home to 32 Green Flag parks. The Scottish capital also had the second-largest reduction in carbon dioxide emissions per population out of all UK major cities from 2010 to 2016, at 32.2%
If you're renting an EV, you will probably collect it either in Edinburgh or in Glasgow. With 30 public charging points located throughout the city, it's an ideal place to familiarise yourself with the charging process, especially if you're new to driving electric.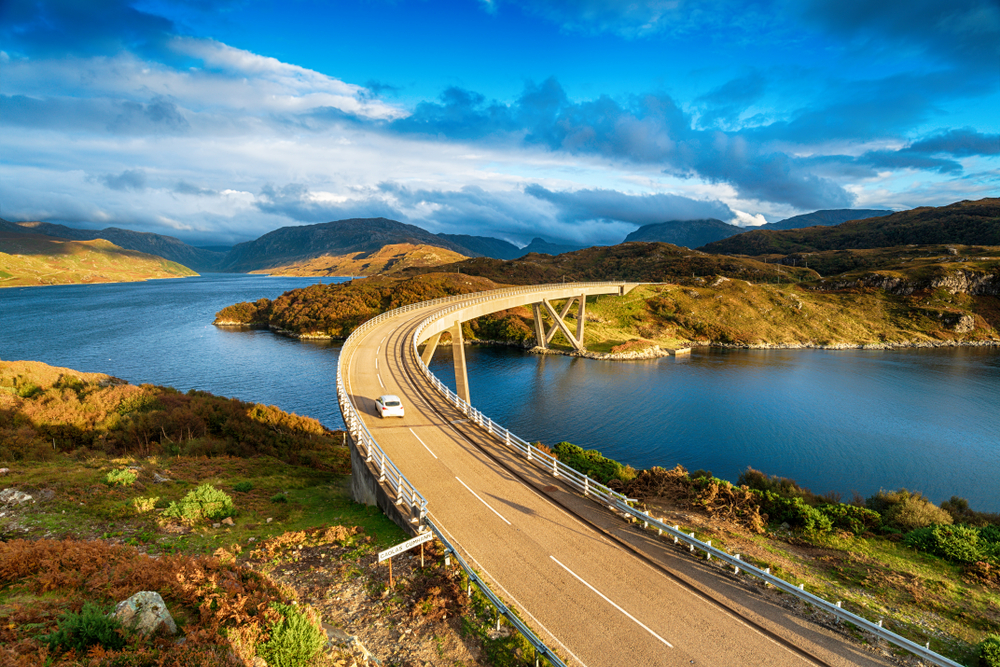 Explore scenic routes in Scotland
There is no shortage of driving routes for an epic road trip in Scotland. Whether you fancy seeing majestic mountains, rolling farmland, rugged Atlantic coastline, or romantic islands, Scotland offers these and more. There are 12 National Tourist Routes and the epic North Coast 500 that will take you through some of the country's most awe-inspiring landscapes, plus you'll find plenty of fantastic attractions and charming towns and villages to visit along the way.
The North Coast 500 is regarded as one of the best driving roads in Scotland. Running for 500 miles that will start and finish in Inverness. The South West Coastal 300, on the other hand, is a scenic route around Scotland's most picturesque coasts and there are plenty of things to see and do.
For a short drive, cruise the Angus Coastal Route stretching from Dundee to Aberdeen that will show the spectacular coastline and countryside of the east of Scotland. Discover the lush scenery of the Scottish Borders on the historic route running from Carlisle to Edinburgh.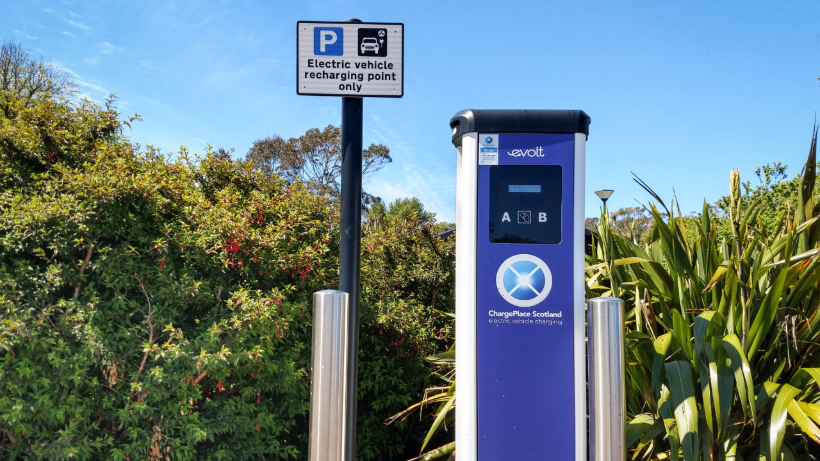 Take note of electric charge points
Electric vehicles are on the increase in Scotland and so are the charging points. Earlier this year, the Scottish government invested over GBP50 million to create a network with over 2,100 public charge points across Scotland. When on a sustainable road trip in Scotland, it is important to take note of the nearby EV charging points. Use Zap-Map, Tesla and ChargePlace Scotland to locate the nearest charging point and plan your stops.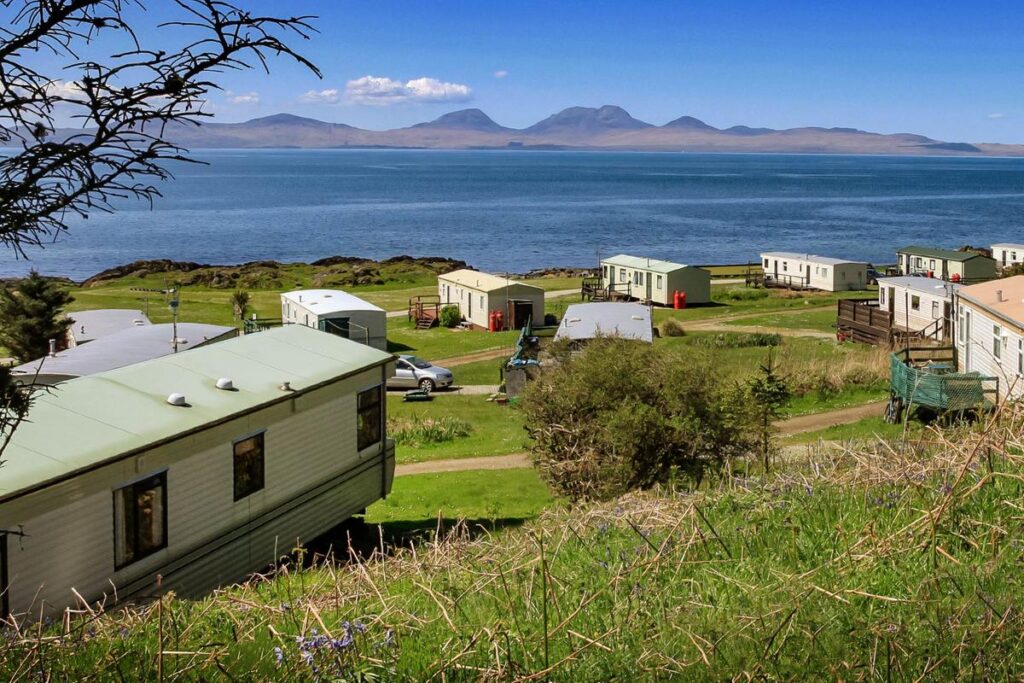 Stay in eco-friendly accommodation
Make your road trip in Scotland more sustainable by making a pit stop in one of the environment-friendly accommodations all around the country. There are plenty to choose from whether you stay in a green lodge, or would prefer a rustic eco-cabin.
Pause for a while and make a stop at an environmentally-friendly holiday park. Seton Sands Holiday Village in Port Seton, East Lothian has adventure trails and a beach onsite. Nature is at the heart of this eco holiday destination and it has a Green Tourism award to prove it.
B&B's in Scotland are a dime a dozen, and at The Dulaig in the Cairngorms National Park, you can tuck into eggs for breakfast from their very own flock of chickens, admire an array of wild birds in the garden, and relax in the knowledge that the B&B also has a Gold Green Tourism award.