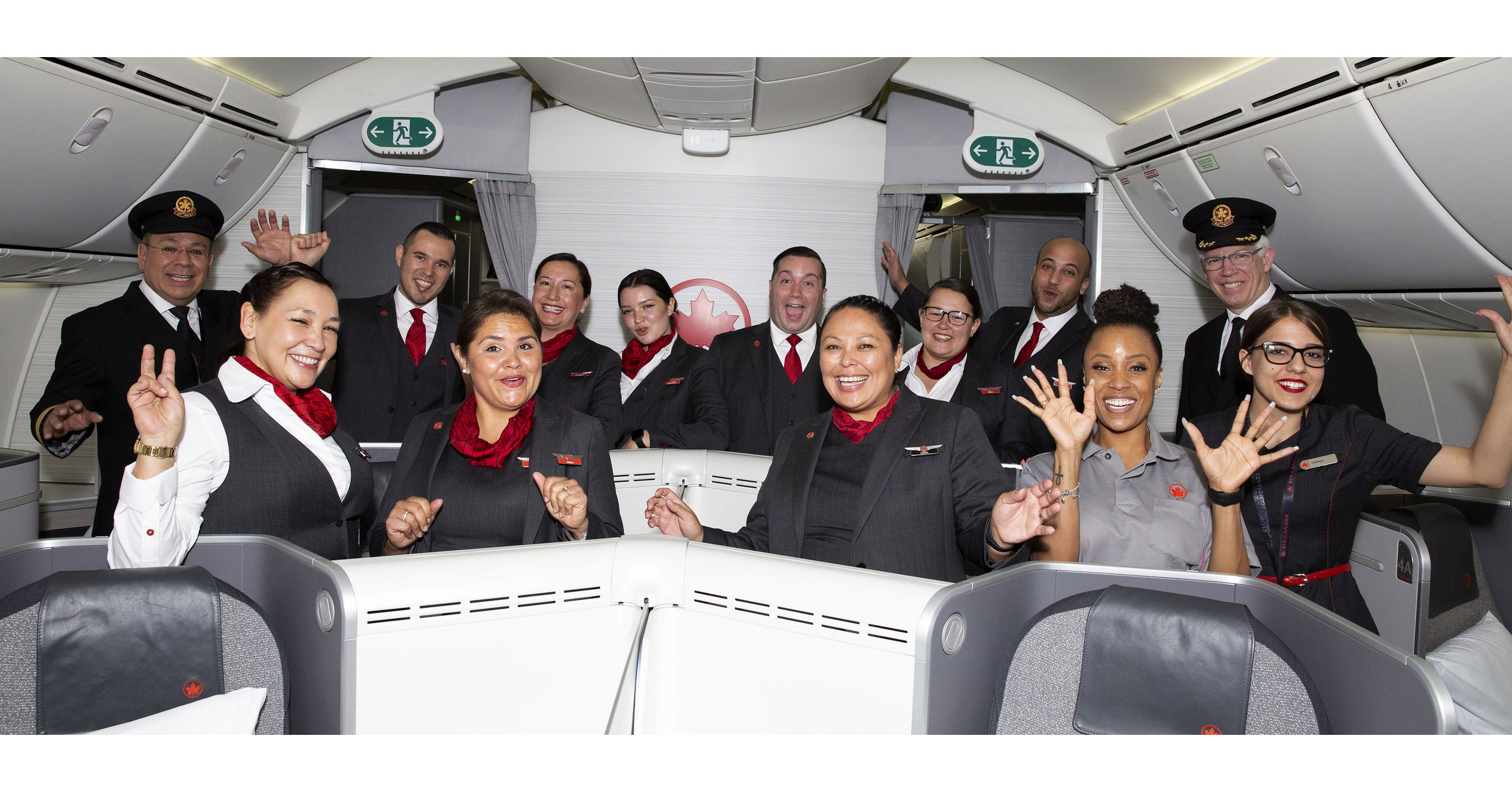 Air Canada marked National Indigenous Peoples Day by highlighting the achievements and contributions of its indigenous employees. Flight AC185 from Toronto to Vancouver, operated with Air Canada's flagship Boeing 787 Dreamliner, was flown by an all-indigenous full crew of two pilots and nine flight attendants. This flight was also supported by indigenous employees on the ground.
According to Arielle Meloul-Wechsler, senior vice president-people, culture and communications, Air Canada acknowledges the achievements and contributions of Air Canada's 350 First Nations, Inuit and Métis employees, who originated the idea of operating a flight with an all-indigenous crew. "We are thrilled to champion their pride in their identity and their professional attainments in aviation, which also makes them incredible ambassadors for our company and role models for young people. As well, we are appreciative of our indigenous employees' desire to help us demonstrate that Air Canada is a company that promotes and celebrates diversity and is a company open to and welcoming of all talents."
Leading by example, Air Canada is first out of the gate to deploy an entirely indigenous-operated flight acknowledging the contributions of their indigenous employees. This is an unprecedented move to advance indigenous participation and business initiatives, JP Gladu, president and CEO, Canadian Council for Aboriginal Business (CCAB) said.