Blue Tree Phuket aiming to become Thailand's premier waterpark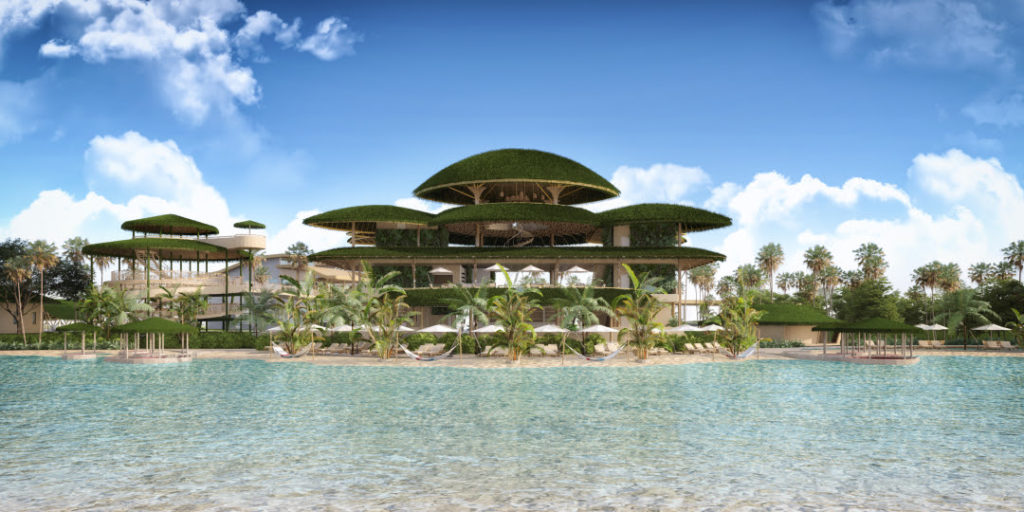 Phuket's tourism industry has received a major shot in the arm with the unveiling of Blue Tree Phuket, a USD 40 million investment and multi-dimensional waterpark and entertainment complex, set over 140 rai (0.22 sqkm) in Cherng Talay.
Positioned as Phuket's premier family attraction, Blue Tree is located within easy reach of Phuket's popular central west coast and will be the island's first fully integrated waterpark and family entertainment complex, placing it at the cutting-edge of a growing demand for inland tourism on the island.
Blue Tree Phuket will offer a water and entertainment park, a four-storey vertical beach club, fitness zone, kid's club and multiple retail spaces. In addition, 17 restaurants and food outlets will cater to all tastes and budgets, centred around the Blue Tree Lagoon, which was designed and built by US-based water attraction specialists Crystal Lagoons.
Crystal Lagoons most recently completed a mega inland lagoon project in the family attraction capital of the world, Florida. It is flanked by artificial beaches and offers an aquatic playground for family-friendly and adrenaline-driven activities such as a Slip N Fly, water slides, splash zone and even cliff jumping.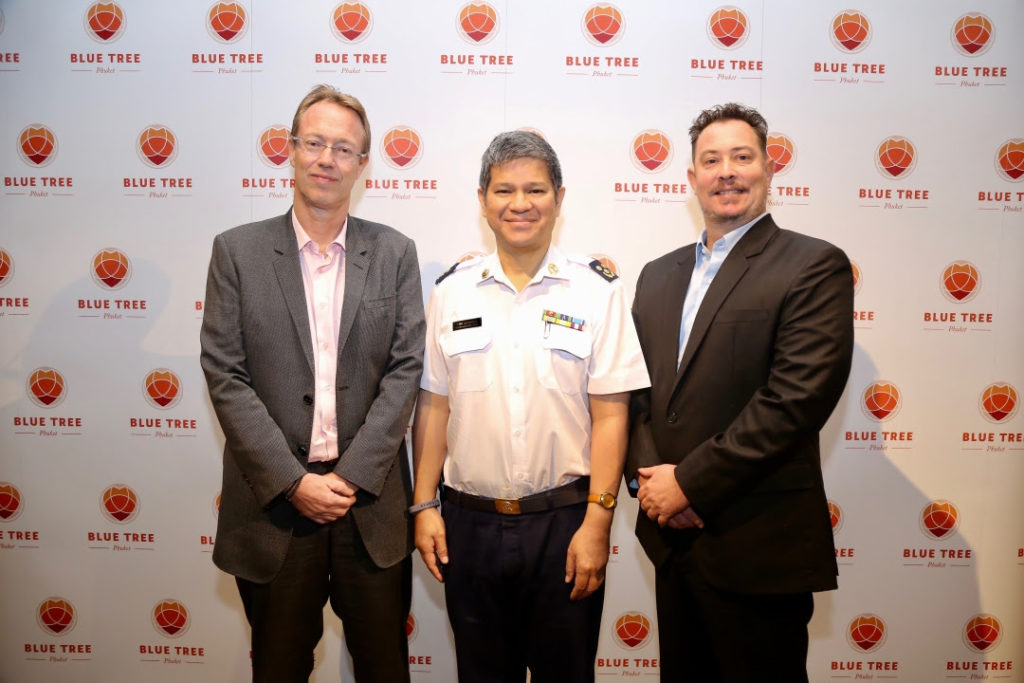 Opening in the first quarter 2019, the Blue Tree is to be led by Michael Ayling, former managing director of Laguna Phuket – a destination that set a benchmark in Phuket as an integrated tourism product.
"Strong demand for inland attractions driven by Thai families"
Ayling said: "We are delighted to be announcing what we feel will be a key component in Phuket's tourism future as we are confident Blue Tree will appeal to families looking for high quality entertainment."
"Phuket's tourism market has changed considerably over the past ten years. We now see strong demand for inland attractions driven by Thai families, residents of the island and the growth of the independent-travelling international tourism market. All three markets have one thing in common: a need for high-quality, family-focused entertainment away from the beach. This is what we will deliver," he said.
Eco-conscious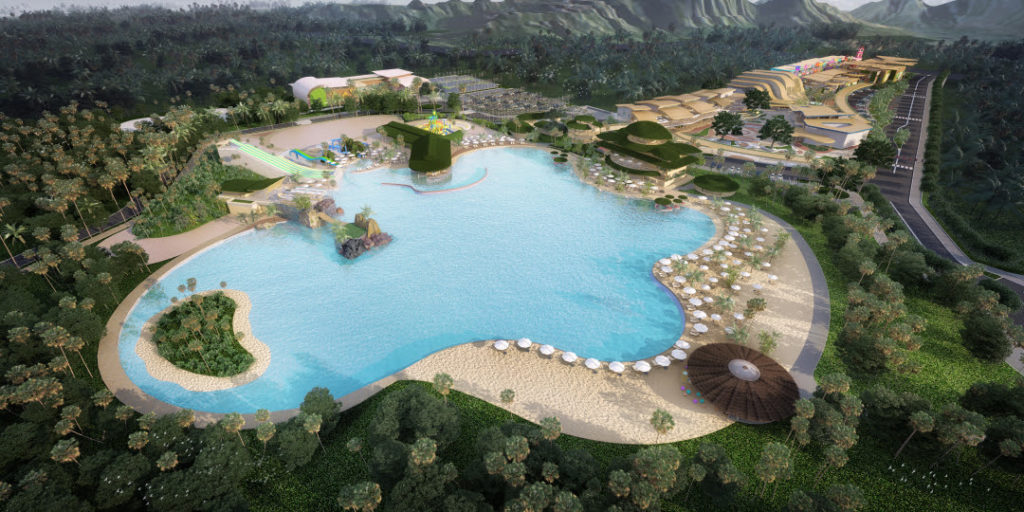 Environmental sustainability has remained a core component of the project's DNA and its promotion of an active and healthy lifestyle is also fundamental.
Aside from utilising state-of-the-art technology to maintain water clarity, Blue Tree Lagoon also boasts Crystal Lagoons' sustainable technology, as the lagoon uses up to 100 times fewer chemicals and 50 times less energy than conventional swimming pool systems.
"Blue Tree has natural borders. These are thick, mature rubber plantations that surround the project and emphasise the lush tropical environment found throughout the grounds. The name itself is testament to our commitment – a green and blue oasis in the shape of a tree, with deep roots and strong connections to the destination, its heritage and its future," he added.
Admission fees will be kept affordable with a pay-and-use concept, while full access to all activities will be priced lower than THB 1,000 (USD 31).