Britta Krug appointed as general manager of Mango House Seychelles, LXR Hotels and Resorts
Mango House Seychelles, LXR Hotels & Resorts has announced the appointment of Britta Krug as General Manager. Britta aims to further develop and curate the authentic Seychellois experience to ensure sustainable and long-lasting memories for guests and colleagues alike.
Born and raised on the banks of River Rhine, Britta is a dedicated hospitality professional with over 20 years of luxury hospitality and hotel experience in Europe and Africa, having worked with various brands including Kempinski Hotels, Waldorf Astoria Hotels and Resorts, and Four Seasons Hotels and Resorts. Prior to her appointment, Britta held the position of Managing Director at Jakobsberg Hotel and Resort in Germany. During her tenure, she oversaw the full business planning for the property, as well as identified future opportunities for property development and growth.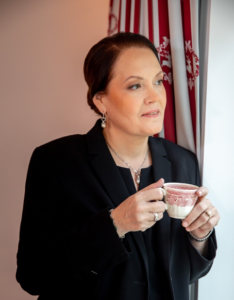 Commenting on her appointment, Britta said: "Growing up in a family of hoteliers and winemakers ultimately set my destiny to become a hotelier from a young age. As someone who is passionate about nature conservation and sustainable tourism, I am proud and beyond thrilled to join Mango House Seychelles. This role offers me the unique opportunity to utilise my passions and implement strategies to further elevate the resort's offering. I will strive to continue curating unique experiences that showcase the rich cultural heritage and local stories at the property, ensuring guests feel at home and continue to return to create lifetime memories."
Andre Borg, Area General Manager, Seychelles, Hilton, added: "We are delighted to have Britta in the Seychelles leading our newest property on the archipelago. Through her profound knowledge and dedication to championing the ethos of luxury travel and hospitality, we believe she is a great female leader role model from whom our local team will flourish."
Mango House Seychelles, one of the latest island escapes by LXR Hotels & Resorts, Hilton's collection of independent luxury properties, is an intimate and exclusive resort built on the site of the former home of world-famous fashion photographer Gian Paolo Barbieri. Located on the south-west of Mahé Island, the spacious home has been transformed into a convivial retreat that celebrates Seychellois style and culture.