Cross boosts Balinese charm with twin deal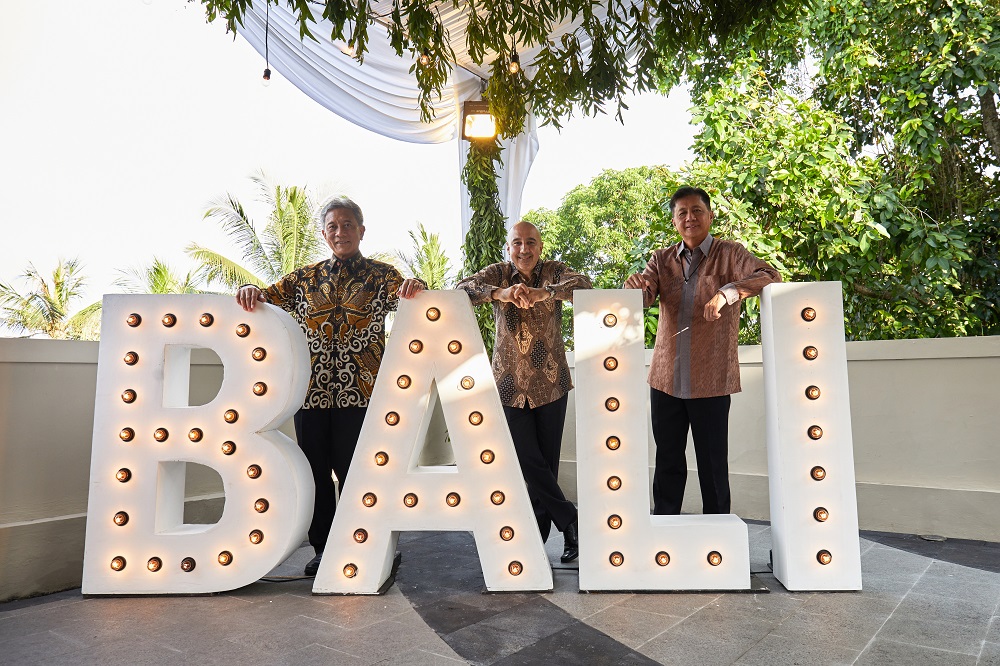 With Bali's borders now open to international visitors, Cross Hotels & Resorts has given the 'island of the Gods' a massive boost of confidence with the continued expansion of Cross Collection, a combination of stylish resorts and hotels that appeal to a new generation of independent travellers. Joining the chic Cross Collection family are Tanadewa Resort & Spa Ubud and Tanadewa Villas & Spa Nusa Dua, two stunning properties that flawlessly portray tropical avant-garde luxury.
Situated in the tranquil foothills of Bali, Tanadewa Resort & Spa Ubud by Cross Collection offers a selection of modern suites and villas with contemporary designs and Balinese accents, making it a true haven for wanderers and romantics alike. Meanwhile, Tanadewa Villas & Spa Nusa Dua by Cross Collection, is exclusively designed to embody sophisticated décor with Bali's rustic roots. Together, the pair bring Cross Hotels & Resorts Balinese collection to four unique properties that include Away Bali Legian Camakila and Cross Bali Breakers.
"We are honoured to partner with PT. Bumi Pesona Mandiri to showcase these amazing resorts to a global audience. I am convinced this partnership will be a huge success as I believe Cross Hotels & Resorts' expansion in Indonesia will continue to grow in strength and numbers. Our approach is epitomized in our 'Uniquely Yours' philosophy where an entrepreneurial approach coupled with professional teams is helping us push the boundaries and raise the bar. Cross Collection offers owners workable solutions to their business and gives them the ability to attach Cross Hotels & Resorts and Flight Centre Travel Group, our international distribution network, to their brand," said Harry Thaliwal, CEO of Cross Hotels & Resorts.
Cross Collection, a white-label branding solution offered to independent hotels, is making the hospitality industry sit up and take notice as the revolutionary approach continues to gain pace following recent deals in Bangkok and Hua Hin. The latest two-hotel deal in the world-class tourist destination of Bali further cements Cross Hotels & Resorts at the forefront of inspired hospitality offerings in Asia-Pacific.
"As we enter this new and exciting partnership with Cross Hotels & Resorts, I am confident that the worldwide presence of the Cross brand and its wide-reaching distribution network, Flight Centre Travel Group, gives Tanadewa the universal appeal that travellers place their trust in. Cross Collection personifies our shared values in that it gives individual hotels like Tanadewa the opportunity to tell their own story. We can be ourselves within a bigger family. This is one of the many benefits of the Cross brand profile," said Ricky Subrata, President Director of PT. Bumi Pesona Mandiri.
Cross Hotels & Resorts current portfolio includes 24 hotels under five distinct brands – Cross, Cross Vibe, Away, Lumen and Cross Collection – across Vietnam, Indonesia, Thailand and Japan.