Daytime hotel booking company unveils taxi campaign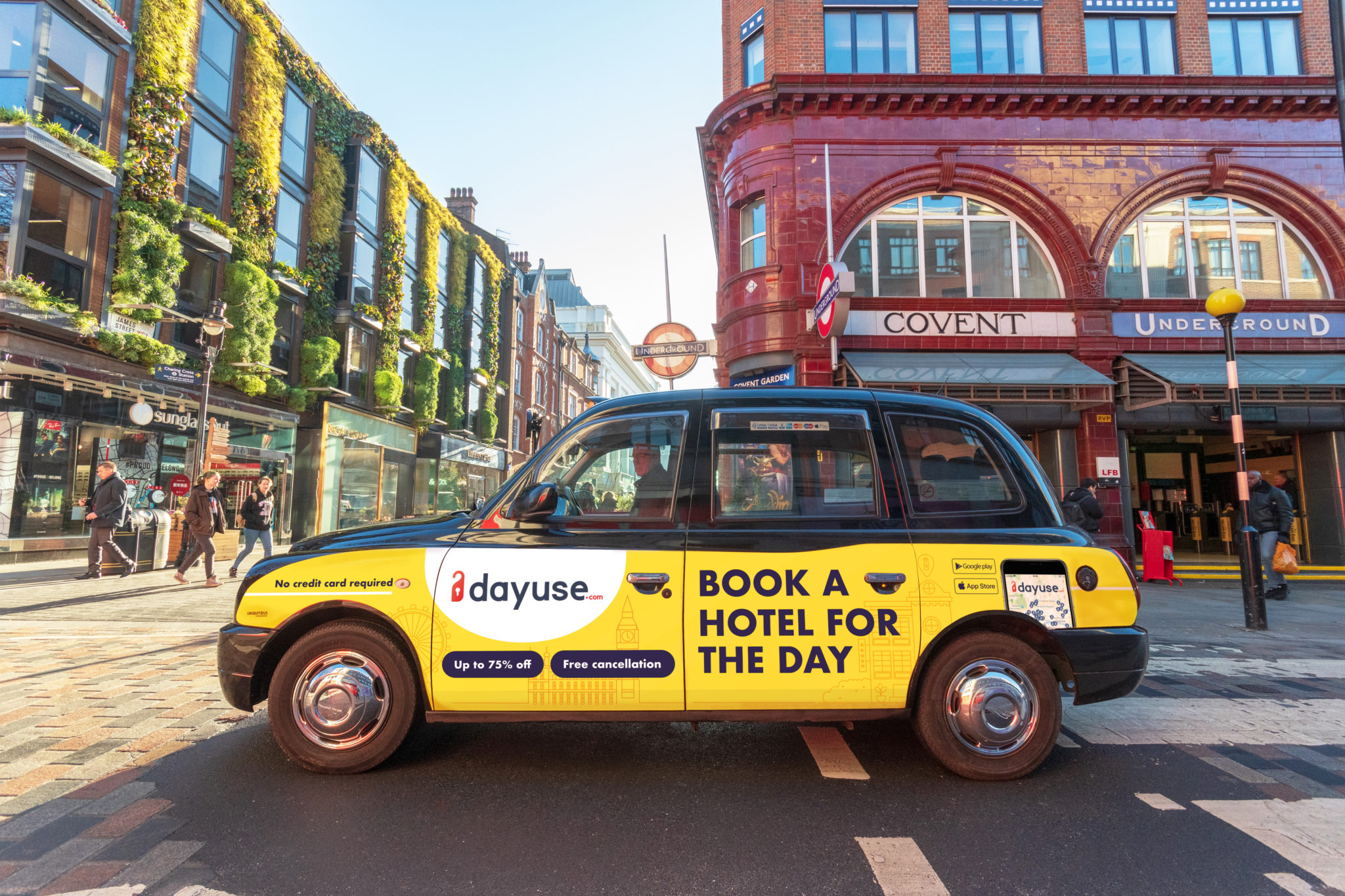 Dayuse.com, daytime hotel booking platforms has announced that it is launching a new taxi campaign to raise brand awareness. Running for one month, the campaign will see more than 400 of the iconic Black Cabs, adorned with Dayuse.com's branding, take over the streets of London. The undersides of tip seats in the taxis will also be decorated with the brand logo.
Dayuse.com's innovative service is embraced by both hotels and consumers. On one hand, hoteliers can generate incremental revenue by selling their empty rooms during the day. On the other hand, this platform saves the day for a very large clientele: travellers with a never-ending layover, business people looking for a remote office or locals in need of a daycation.
In collaboration with taxi advertising company Ubiquitous, this second campaign of 2019 will help promote the brand to new audiences throughout the capital and educate consumers about the possibility to book a hotel room during the day at a discounted rate.
The daytime hotel booking marketplace is available in 25 countries with more than 5,000 hotel partners. The service has facilitated over one million bookings globally since the platform's launch in 2010.
Here at TD, we put our best efforts to provide the latest and most valuable content to our readers. It is a true labour of love - where we work hundreds of hours each month - to make sure we offer meaningful content. If you value what we do, please consider a donation of any amount.
This would mean the world to us! Thank you and click here to proceed!