Sector :
Hotels and Accommodation
Function :
Administrative
Experience :
Mid-Senior Level
Job Posted :
14 Dec, 2020
Job Description
POSITION OVERVIEW:
We're looking for a professional, energetic and detail-oriented candidate to make sure that the CEO office is organized, productive, operates efficiently and smoothly. Greeting visitors, managing office supplies, overseeing other administrative staff, owning budgets, and supporting staff with administrative tasks like scheduling meetings.
MAIN TASKS AND DUTIES:
Oversee and support all administrative duties assigned by the CEO.
Manage office supplies inventory and place orders as necessary and informs the CEO.
Perform receptionist duties: greet visitors, and answer and direct phone calls as assigned by the CEO.
Receive and sort incoming mail and deliveries, and manage outgoing mail of the CEO.
Develop office policies and procedures, and ensure they are implemented appropriately.
Assist with office layout planning and office moves, and with managing and maintaining IT infrastructure.
Identify opportunities for process and office management improvements, and design and implement new systems.
Provide other administrative support as necessary, including scheduling group meetings, maintaining calendars, doing research, and creating reports as assigned by the CEO.
Manage CEO schedule and troubleshoot scheduling conflicts as they arise.
Develop organizational procedures and systems for office personnel, including filing, billing, accounts payable, payroll and scheduling as assigned.
Ensure CEO personnel files are up to date and secure.
Assign and monitor clerical and secretarial function.
Perform other related duties as required. 
Read Full Job Description
About The Company
---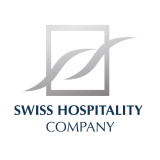 ---
<ul><li><strong>ABOUT US</strong></li></ul><p>Swiss Hospitality Company is a professional consulting and development company on a mission, to upgrade the service quality within the hospitality and tourism industry in Saudi Arabia through its offerings.</p><ul><li><strong>OUR VISION</strong></li></ul><p>Becoming the leading force for change and development in the Hospitality industry from the private sector in Saudi Arabia.</p><ul><li><strong>OUR MISSION</strong></li></ul><p>To revolutionize the Hospitality industry in Saudi Arabia and enable Saudi calibers by adopting Swiss standards, international best-practices and integrating fine Saudi Hospitality values.</p>