HR Admin/Officer
OYO
, Eindhoven, Netherlands
14 Dec, 2020
Function :
Human Resources
Experience :
Not Applicable
Job Posted :
14 Dec, 2020
Job Description
Full time job 40 hours based in Eindhoven.
You will join our HR team to support our very fast expansion in Europe! 
General Summary
The HR Officer is responsible for:
·       Providing proactive operational day to day HR support to employees and line managers within the group, with the main focus on the Dutch operations and 3 countries in Europe (France, Spain, Italy, Croatia, Austria, or Switzerland). 
·       Support managers through all elements of the HR lifecycle using pragmatic HR solutions which fit for purpose, commercial and legally compliant.
Key Responsibilities
·       First point of contact for all operational HR issues for the respected countries as the local HR Officer to line managers and employees within specified business areas.
–       Ensuring that in all countries we do everything in accordance with legislation and regulations, in cooperation with the HR manager responsible
·       Provide robust HR advice to line managers / management. 
·       Work closely with your colleagues of the HR team to answer employee requests, resolve performance, absence, grievance and disciplinary issues as necessary. 
–        You will maintain employee records according to policy and legal requirements, and manage HR documents while updating internal databases.
·       Work with the business to support the delivery of key corporate initiatives and annual processes: compensation, performance review and others
·       You are responsible for the entire lifecycle of HR Operations, responsible for managing sick leave, offboarding, making reports on request of management, the administration etc. 
·       Actively participate in international HR projects and Corporate HR initiatives as necessary
Read Full Job Description
About The Company
---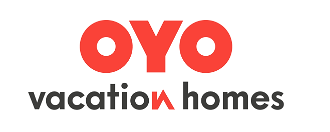 ---
<p>Belvilla part of OYO Vacation Homes, one of the leading vacation rental companies in Europe, is active in all segments of our industry: from full service providers Belvilla and DanCenter to the online marketplace Traum-Ferienwohnungen. Our aim is to create happiness and bright unforgettable memories for our guests, homeowners and partners.</p><p>We are transforming the experience both for guests and owners to combine hospitality with cutting-edge technology.</p>