Job Posted :
29 Nov, 2020
Job Description
·         Responsible for all systems and procedures connected with Front Desk, Check in, Check Out, Hotel Information, Cashiering, and Night Reception Functions.
·         Should be excellent in using Protel and confident in answering the phone and queries of clients.
·         Must be female with 1-2 years of experience in a similar role with relevant school/college qualifications. Fluent speaking and writing skills in English is a must.
·         Candidate portrays a professional image at all times and possess strong multi-tasking & analytical skills.
Read Full Job Description
About The Company
---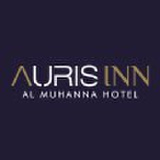 Al Muhanna Real Estate Group
---
<p>About Auris Inn Al Muhanna Hotel</p><p>Auris Inn Al Muhanna Hotel is a boutique hotel with 145Keys with 3 main outlets, situated in center of Barsha Heights, previously known as TECOM & we are looking for a passionate individual who can take the challenge</p>