Senior Data Engineer
OYO
Eindhoven, Netherlands
26 Nov, 2020
Sector :
Hotels and Accommodation
Experience :
Mid-Senior Level
Job Posted :
26 Nov, 2020
Job Description
We are looking for a Senior Data Engineer that will work on the ingestion, storage and transformation of the multiple data sources available at OYO. The primary focus of the job will be on choosing optimal solutions to use for the previous mentioned processes that make part of our data platform, then maintaining, implementing, and monitoring them. You will also be responsible for improving and maintaining  the existing architecture used across the company.
Roles & Responsibilities:
●   Design, develop and support the existing data platform
●   Implement ELT/ETL processes for new and existing data sources using best practices 
●   Work with different business units to understand their business requirements and delivering data products and solutions within the defined scope
●   Automate and improve business processes through data pipelines using Airflow and Kubernetes
●   Define best coding practices and within our repositories
●   Deliver solutions as infrastructure as code to automate the build and testing of our data pipelines.
Read Full Job Description
About The Company
---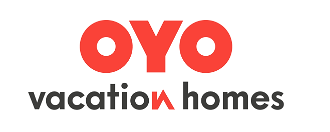 ---
<p>Founded in 2013, OYO is the world&apos;s fastest growing hotel network operating over 800+ cities 23000+ hotels and 850,000+ rooms across 80+ countries including India, China, Japan, Malaysia, UAE, Indonesia and UK.</p><p>OYO has received several accolades including Economic Times Startup of the Year (2018), LinkedIn Top Employer in India (2018), Express IT Startup of the Year Award (2015), NDTV Dream Chaser of the Year (2016) and IAMAI Digital Startup of the Year (2016). It was recognized by Business Today as among the Coolest Startups in India (2016) and ranked by LinkedIn as one of the top employee attractors in India every year since 2016. OYO is backed by leading global investors, including the SoftBank Group, China Lodging, Greenoaks Capital, Sequoia Capital and Lightspeed Venture Partners.</p><p>Technology is a core driver of every aspect of OYO's business, from supply discovery, hotel onboarding, transformation, CX management, booking and post booking experience, to running efficient hotel operations. Led by engineering leaders and principal engineers with extensive past experience at companies like Amazon, Google, Microsoft and Adobe, OYO is proud to have one of the best technology teams anywhere in the world. If you are looking for a fast-paced, entrepreneurial environment where you don't have to choose between complexity and scale and get to learn from some of the sharpest colleagues, OYO is the right place for you.</p><p>OYO in Europe</p><p>Following its considerable success in India, OYO is now looking to transform the European hospitality landscape by building a network of hotels, guest homes and holiday residences across the continent. As part of our ambitious expansion plans we are hiring a Data Engineer for Amsterdam. This is an exciting opportunity for an ambitious, entrepreneurial, energetic and experienced Data Engineer who believes in the OYO mission and puts the customer first!</p>