Fred. Olsen Cruise Lines launch exotic adventures with free flights and transfers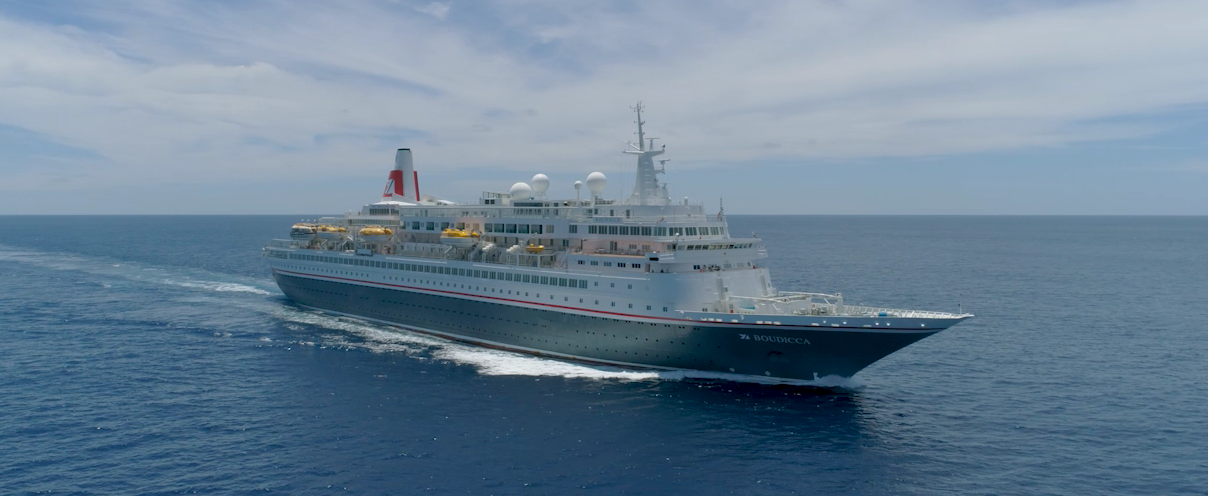 Fred. Olsen Cruise Lines has launched a new tour package promotion, 'Free Flights & Transfers', on new bookings made by 8 August 2018.
Fred. Olsen Cruise Lines offers curated cruise holidays, from weekend escapes to river cruises around the world voyages and exotic fly-cruises. To offer its passengers a 'closer' experience to their destinations, the group has launched adventure packages to the Indian Ocean, Caribbean and India, Boudicca and Braemar later this year.
Justin Stanton, sales and marketing director at Fred. Olsen Cruise Lines, said: "We know that – for many – exotic destinations, such as Mauritius, Zanzibar and the Caribbean can seem out of reach, so we are trying to bring them that little bit 'closer' with this tempting offer.
"Courtesy of Fred. Olsen, guests can now choose to go island-hopping in the Indian Ocean, experience the engrossing culture in Abu Dhabi or walk the stunning beaches of Seychelles and see the giant land tortoise in its natural habitat without the added expense of flights and transfers."
The 'Free Flights & Transfers' promotion includes the following fly-cruises:
Authentic India

The Authentic India fly-cruise showcases the country's spiritual beginnings, history and traditions. But before immersing in the Indian experience, guests will sail from Abu Dhabi to Dubai to view the man-made Palm Islands, the Burj Khalifa and other famous attractions.
Two days at sea follows before the ship arrives at Porbandar, the birthplace of Gandhi, a coastal city where the exploration will begin.
Islands of the Indian Ocean
The Islands of the Indian Ocean tour start from the Sri Lankan capital of Colombo, heading southwest to the Maldives. On this cruise, passengers will experience the lifestyle in Uligamu, before visiting the Maldives' small yet bustling capital of Malé.
Guests will be free to explore the city before sailing again to Seychelles, where two of the archipelago's most sought-after islands are set.
Voyage to the islands of the Caribbean
Before basking in the Caribbean islands, passengers will be sailing to two Portuguese destinations. First on the itinerary is Lisbon, where historic structures and monuments are found.
Then on the floral island of Madeira, visitors can explore its scented gardens and trails. A trip to the Atlantic follows, where passengers can take a pick from over 365 beaches.
Indian Ocean Islands and Zanzibar

The journey begins in Port Louis, to give passengers a taste of the Mauritian life. Visitors will be able to explore the central market, the Stamp Museum, and religious structures such as the Kaylasson Temple and Chinese Pagoda.
After exploring the cultural city, the ship sails onto Seychelles, where guests will spend a full day on both Praslin Island and Mahé. The tour concludes at Silhouette Island, for guests to take in the island's sunset.