'HaqSeKarungiTravel' from Goibibo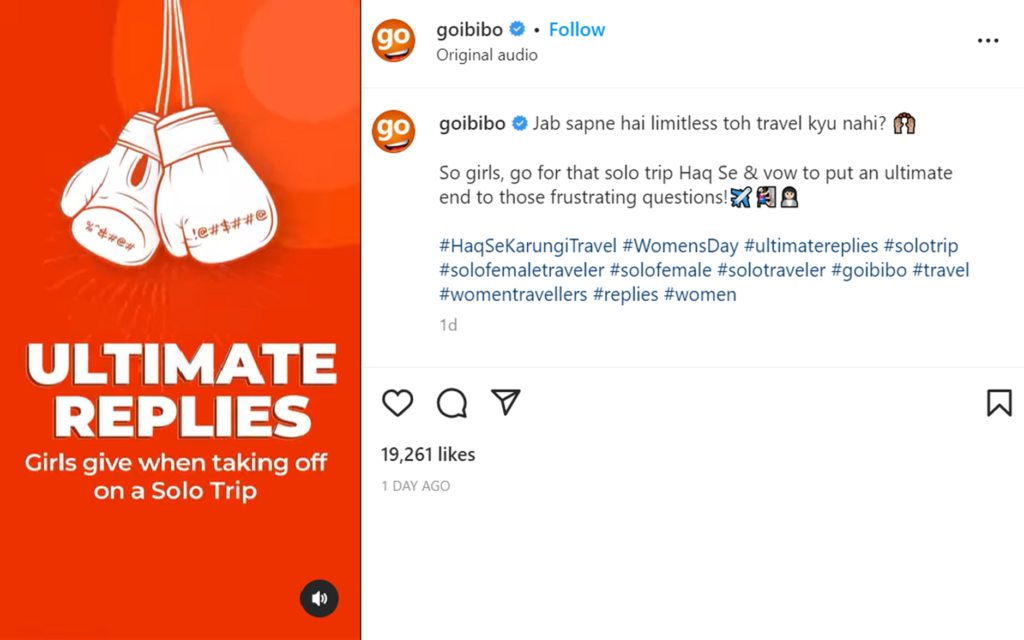 Humans may be planning a fun trip to Mars but taking a solo trip of a few hundred kilometers remains a struggle for women to date.
The Goibibo social media campaign- #HaqSeKarungiTravel, addresses the issue of equal opportunity to travel for all. From seeking permission and planning a safe trip to handling society's judgemental behaviour, there are numerous roadblocks women stumble upon while travelling solo. Interestingly, these obstacles seldom come in the way of men when they set out for their favourite destination.
Produced in-house and featuring the talented GO-MMT colleagues, this social media campaign is capsuled in three reels dealing with three pertinent issues of women's travel—Seeking Permission for Travel, Being Judged for Solo Travel, and Overthinking Safety while Planning Travel.