HAUPCAR: Future of Thailand's car rental service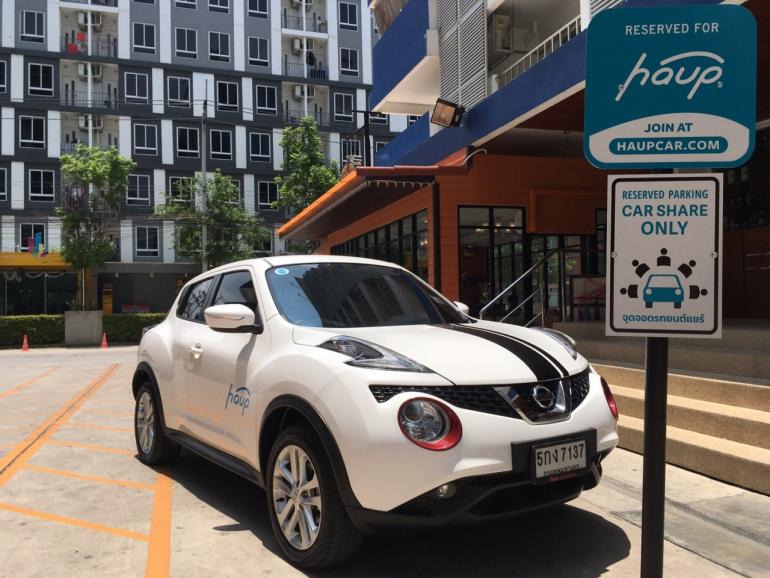 Bangkok's rapid urbanisation has resulted in gridlocked streets and disconnected transport modes. Various solutions are offered to resolve the city's traffic that costs the Thai economy millions.
My personal experience with Bangkok's transportation system can be best described as 'contrasting'. It is easy to get from point A to point B through the Airport Rail Link, Skytrain, MRT, and BRT and anxious tourists can get around the city by taxis, motorbikes, and the traditional tuktuks. Even the ferry rides along the Chao Praya River take tourists to the key spots in the city. Furthermore, one can also book a ride on Grab, NaviGo, and other ride-hailing platforms to get to their destination. However, I also encountered confusing signs, abusive drivers, and hellish traffic.
I, therefore, conclude that nothing beats the convenience of driving your own car; but owning a car is expensive. Aside from the car's pricetag, maintenance and insurance must be taken into consideration.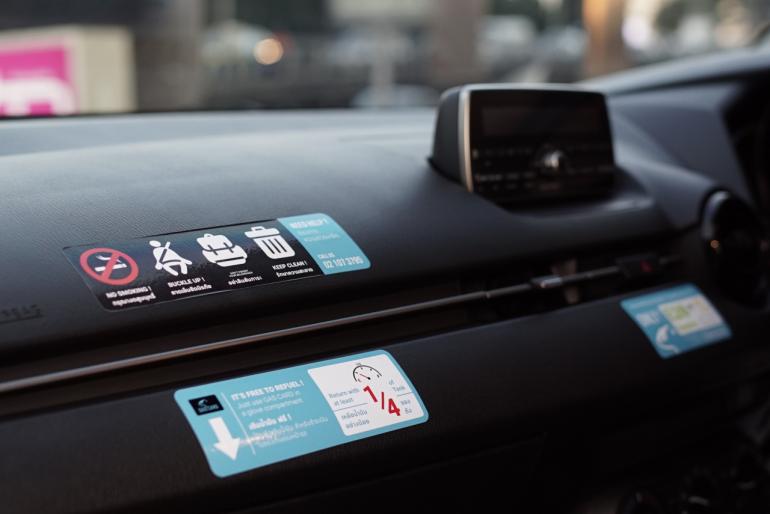 This is where HAUPCAR comes in. It is a company that aims to redefine car-sharing. According to CEO and founder Krit Vichaiwatanapanich, HAUPCAR offers a 24-hour car rental service making renting a car paperless and easier. Traditionally, we go to the car rental shop to rent a car and documentation usually takes about one hour. Then the car must be returned to the rental shop again after.
This tedious process is what HAUPCAR is trying to get rid of with the help of technology, as the app lets users unlock the cars. This process is similar to unlocking the scooters and bikes in San Francisco.
Through a platform, car owners are able to rent out their vehicles to others. When you register your car, HAUPCAR will install its special system that will enable the service, including a GPS device to prevent crimes such as carnapping or car abandonment. Owners can set the limits when they want to 'share' their cars by simply turning on and off the service through the app. Instead of a per day rate, HAUPCAR offers car rental as short as 30 minutes, which may be changed soon to 15 minutes.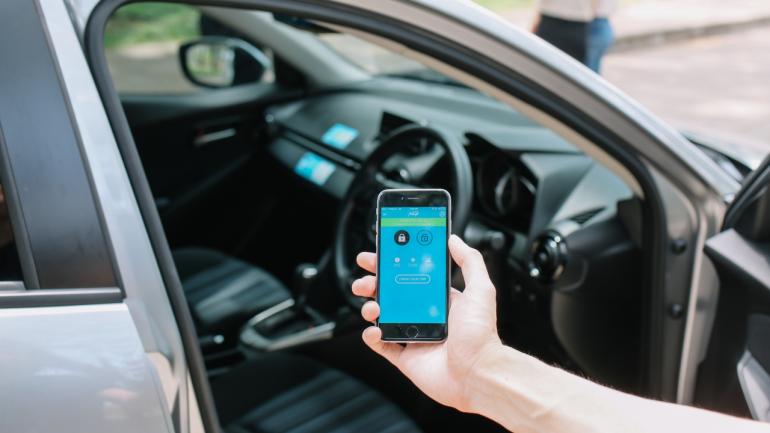 One of the best features of HAUPCAR is its designated parking in many places. HAUPCAR's easy, secure, and convenient system makes it attractive to users and the company currently has more than 2,000 customers in Bangkok.
"We want customers who use HAUPCAR to feel like using their cars. Of course, most of the cars are starting to drive from the living quarters, which HAUPCAR feels like. Like you own a car. But do not bear the burden, such as washing the car into the center. Change oil, fuel or car," Krit said.
Foreign tourists can borrow too
While Grab is a convenient way to go around in Bangkok, its fares are higher by two-fold compared to taxis. More often than not, tourists meet opportunist taxi drivers who refuse to use their meters and charge exorbitant fares.
I was charged 500 baht (US$15) taxi fare from the airport to Asok when I arrived in Thailand. The trip usually costs not more than 300 baht (US$9). Since it was my first time in the country and was travelling along, I simply nodded. I felt lucky after my friend shared that she was charged 700 baht. However, this means that the current laws and system in place are ineffective.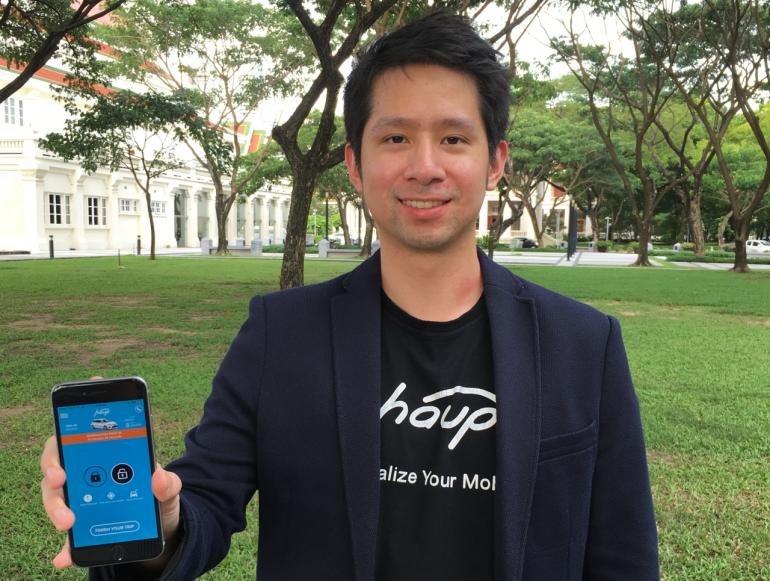 Originally targeting Thais, especially college students, HAUPCAR is also optimizing their services to accommodate foreign tourists after seeing the demand. The company tries to fill the gap and makes travelling easier and safer for foreigners.
Through HAUPCAR, tourists will be able to explore areas that are inaccessible by public transport. Moreover, tourists, especially female travellers, feel safer driving on their own rather than hailing a cab.
According to Krit, non-Thais just have to download the app and present their driver's license in English to rent a car. Parking spots can be found all around Bangkok through the app. HAUPCAR is also partnering with hotels to attract more tourists flying to Thailand.
Electric car fleet and expansion
HAUPCAR's future is bright after attaining rapid growth in just two years. Having a Master's degree in Sustainable Energy Engineering and years of work experience in the field of green energy, CEO Krit Vichaiwatanapanich wants to mobilise a fleet of electric cars on the streets of Thailand.
He believes that the transportation sector is moving towards to more sustainable forms. He admitted that Thailand is not close to having electric cars and there are various misconceptions about them causing hesitation of its adoption. One of the major concerns is the car running out of charge on the road. Krit told me that our technology has come as far as developing electric cars that can travel up to 150 miles, which is sufficient for all but long road trips.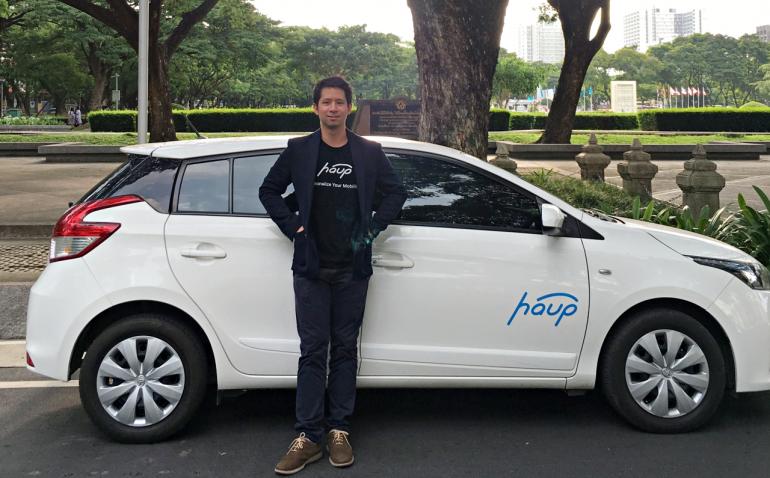 He also said that introducing electric cars in the next two to three years will also open new money-making opportunities for their partners. Users can rent their EV chargers to other users on the road making every home a gas (electric) station.
HAUPCAR also told me it plans to expand in other countries starting in its neighbouring nations in Southeast Asia. The company is continuously partnering with car manufacturers, car dealers, insurance companies, and real estate companies in expanding the operations of HAUPCAR.
Facebook Notice for EU! You need to login to view and post FB Comments!