How the ingenious combination of AI and financial practices can increase profitability in travel
Contributors are not employed, compensated or governed by TD, opinions and statements are from the contributor directly
Back in September tech start-up, Hotelmize won the EMEA People's Choice Award at the Phocuswright Europe Innovation Summit for its groundbreaking product, the Hotelmize Virtual Contractor.
Intrigued by the company's success I tracked down founder and Hotelmize CEO Dor Krubiner — recently selected by Phocuswright as one of the industry's best and brightest travel leaders leading innovation and change in the travel industry — to dig a little deeper and discovered how the successful finance professional transitioned into hospitality tech, how the use of AI technology and the application of capital market trading strategies can 'unlock' untapped profits for your property, and a whole lot more…
TD) How did you come up with the concept of Hotelmize?
DK (Dor Krubiner) Necessity and opportunity. By profession, I am an investment manager I used to manage billions of dollars for provident funds and institutional clients and it was while I was working as a trader there, that I realized that the big guys – the companies who actually managed to create profits from either market arbitrage or trading strategies are algo trading companies.
These organisations are companies who develop robots which utilise massive amounts of data to recognize market trends and discover arbitrage; they then take that information to trade stock market options and generating massive profits.
"Instead of trading stock market options, we will trade hotel bookings"
Now, as a frequent traveller with an interest in the industry, I saw how hotel booking rates fluctuate and it reminded me of the capital market and how the price of stock market options will go up and down across the timeline. This is exactly how you can create a profit or create a loss.
As hotel bookings rates behave in a similar manner to stocks, with the price of a room rising and falling in response to different market conditions, I investigated further, to see if there were enough similarities that I would be able to use my know-how in both the capital market and in trading to develop some kind of an algo trading company. However, instead of trading stock market options, we will trade hotel bookings.
"Make more and turn a profit"
I discovered that, in addition to the seesawing of prices, the two assets (stock market options and hotel rooms) also have expiry dates — an option has its own expiry date and a refundable hotel reservation which has its own last year free cancellation – and both are tradable. That's when I had my a-ha moment, where I realised that we can build companies that fulfil the same trading practices as the capital market to create profits for travel companies.
It actually worked out to be even better because the technology we've created at Hotelmize, unlike what people are using in the capital market, ensures there is no risk of losing, i.e. that you either break even — or you make more and turn a profit.
In order for us to create arbitrage, we need a couple of things in place. First, the booking should work in the merchant model, which means that you should be the one who actually takes the money for the booking; and second, the booking should be refundable.
TD) Building a new business is difficult at the best of time, but 2020 has definitely not been the best of times; how did you cope with the COVID-19 pandemic? What kind of questions were investors asking and how did you respond?
As investors naturally they were worried. But it's an investor's job to worry and make sure that you are doing your job; checking that you are in the right place, and making the right decisions at the right time. And, they did worry and they did ask all those questions, and we responded and adapted as necessary.
Remember, that we completed our Series B funding, during the pandemic in March this year, with Alibaba. Alibaba looked at the market and saw how much the COVID could affect the travel industry and based on their understanding of what we do, the uniqueness of the technology (something they have never seen before) combined with the way we have leveraged the opportunity, they believed we had something special going on remained bullish on their investment.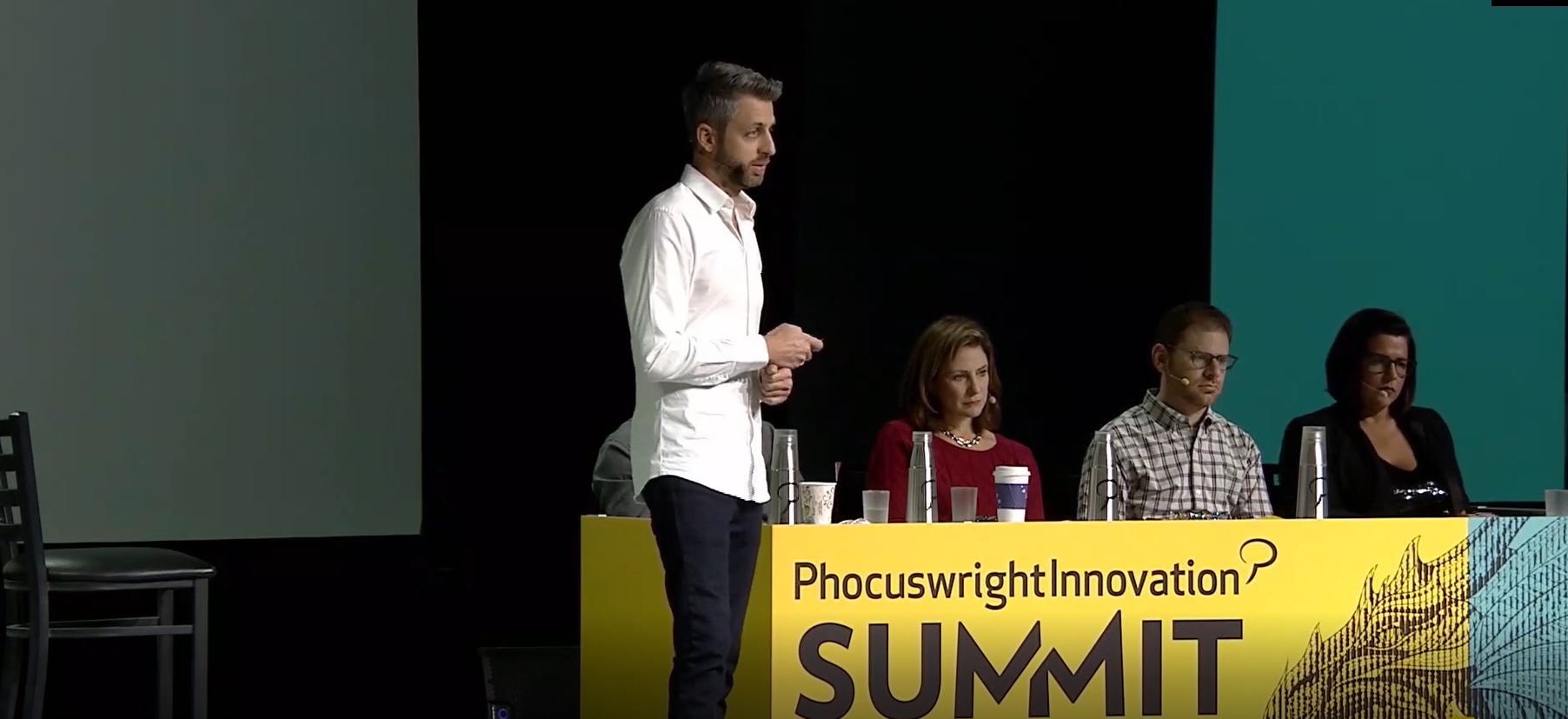 TD) You guys walked away with Phocuswright's EMEA People's Choice Award Winner for the Hotelmize Virtual Contractor product, what do you think it was about our work that led you to win?
DK) Well, there are a few things that we do which are very unique. First of all, when the majority of people talk about the revenue management of distribution, they're referring to sales side revenue management, such as yield optimization and how better to price your product in the market in order to augment sales and maximise profit. However, while everybody else in the market is chasing the sales side of revenue management, we are doing something different; we focus instead on the buying side.
"A huge opportunity which was not in reach — until we came onto the market"
The second part is that we take the most advanced technology that exists in the world today — we use AI, we've developed prediction algorithms as well as our own room matching and room mapping algorithms. All of those, if you ask anyone who is an expert in the booking industry they will say, "Wow, those are assets I would love to have".
We took that technology and combined it our very unique concept of applying capital market trading strategies to room bookings, and we created a huge opportunity which was not in reach — until we came onto the market.
TD) So you have completed your Series B fundraising, what are your goals for the next few years?
As part of the financing round, we had two major goals, one is to release more products that will increase our client's profit and will allow us to expand our product basket offering. The second was to actually penetrate the Asian market.
Going into Asia is not like entering the European market. To be successful in Asia you need to take on the mentality of the local market, you need to localize the full team, whereas, in Europe or Latin America, you can be successful by installing a very strong sales office and supply chain.
This is not the case in Asia, and more specifically in China, where you need to be fully localised. It was under this understanding and that felt we needed a high-credibility investor we decided to make the recent funding round. We were very lucky to have Alibaba on board to help us win in this market.
TD) And beyond that?
DK) Well, we aim to serve a very big piece of the market — I'm talking about 20 to 25% — and to optimize our customers with all, or at least one of our products.
I am very proud to say that we are a very global company and we now have sales offices in Latin America and two sales offices in Europe and another sales office in Bangkok
We're hoping to establish a good infrastructure that will not only continue to develop new innovative products at our HQ but will also enable us to absorb the know-how and market from across the world in order to build products and services that the industry needs.