IHG has announced updated designs and food and beverage solutions for three of its mainstream brands set to roll out this year. The company shared its latest brand updates and innovations to its mainstream hotel owners this week during its 2019 Americas Investors and Leadership Conference in Las Vegas. Brands that will be undergoing the next phase of design prototypes include Holiday Inn, Staybridge Suites and Candlewood Suites.
"Continually evolving and investing"
Heather Balsley, senior vice president, global marketing mainstream brands, IHG, commented: "We are continually evolving and investing in our brands, and at the centre of our latest enhancements sits extensive customer research and close collaboration with our owners. This is crucial to delivering brand experiences that fit the ever-evolving needs of mainstream travellers and drive performance for our hotel owners.
"As these new prototypes start rolling out across the market, we know they will take guest satisfaction and brand strength to the next level."
Holiday Inn
Holiday Inn is innovating the guest experience through H4 Design. Launched in 2017, this is a brand standard for all new hotel openings, conversions and hotels undergoing renovations.
This week, the brand introduced the H4 prototype, an evolution of H4 Design, which provides owners with a more modern and efficient building that flexes to meet the needs of individual markets, including flexible, open public spaces, multiple restaurant and bar concepts, adaptable meeting space, and welcoming guest room design.
Staybridge Suites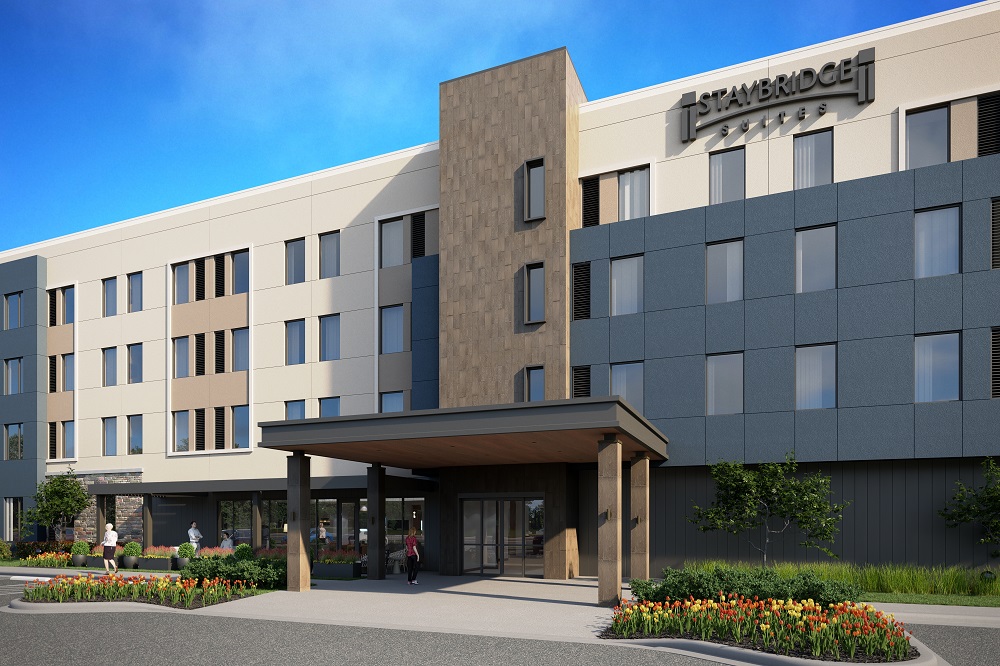 Both of IHG's extended stay brands, Staybridge Suites and Candlewood Suites, also unveiled prototypes and interior design solutions for new build hotels and properties going through renovations. These have been designed to help create an inviting space for guests while maintaining a cost per key for hotel owners that is in line with the previous prototype.
The new design solution for Staybridge Suites, Generation 7.0, will roll out in October 2019 and includes new exterior design, a reimagined public space designed to create a wide-open sense of arrival, areas to socialize, more seating, a breakfast space that transitions to a comfortable lounge area, stronger connection to the outdoor space, and updated suites with distinct zones for working, relaxing and sleeping, ample storage options, contemporary kitchens and furniture that is easy to move so that guests can easily make the space their own.
Candlewood Suites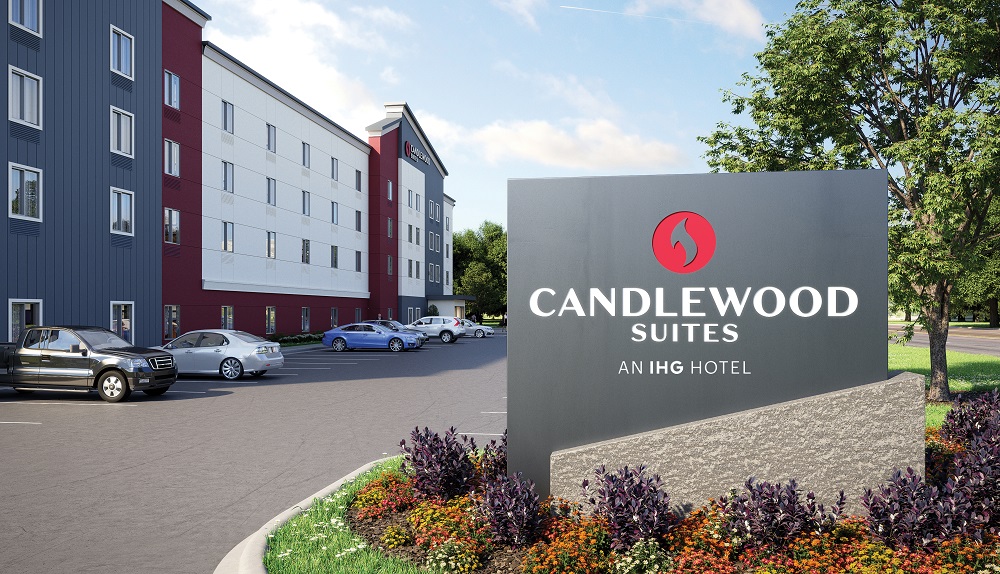 Candlewood Suites revealed a new brand logo alongside its new design program, Beacon 4.0. Starting this summer, the logo will appear on all new hotel openings, refurbished hotels and across marketing platforms. This is ahead of the full Beacon 4.0 rollout, which will commence in December 2019.
While updating the public spaces and hotel exterior, the brand is introducing significant changes to the guest suites to better meet the changing needs of extended stay travellers, including distinctive building exterior, an open and modern lobby, enhanced comfort in the guest suites, and a signature "welcome perch" in the one-bedroom suites where guests can immediately begin the process of settling in by dropping their bags or taking off their shoes.