Industry reacts to APD Budget announcement
The Chancellor's announcement that APD will be frozen for economy class passengers and increased for premium class long-haul passengers has not delivered the global Britain message that the Government keeps talking up according to the Board of Airline Representatives in the UK (BAR UK).
Dale Keller, chief executive of BAR UK said: "Whichever way the Chancellor chooses to present it, this is essentially an increase in the world's highest air passenger tax despite some relief from further increases for economy class passengers.
"There is no getting away from the fact that the UK still has double the rates of Germany, the next highest in Europe, and that leaves the UK isolated on its air tax policy as Brexit looms. Only aviation can provide the global connectivity the UK needs to thrive economically and it cannot be right that air passengers remain singled out as the only transport users paying such a tax.
"APD is a tax on trade and the Chancellor's failure to address the fundamental failings of this tax is clearly a major missed opportunity within his Budget for a Brexit-ready Britain."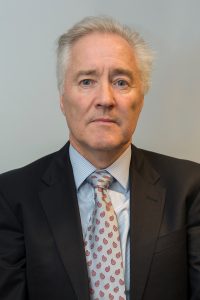 Meanwhile, Glyn Jones, chief executive officer of Stobart Aviation, owners of London Southend Airport says:
"It's disappointing that the chancellor has missed the opportunity of reforming short-haul air passenger duty (APD). Smaller airports need help to compete on a level playing field particularly with Brexit around the corner.
"A partial freeze on the tax is woefully short of what we need. It should be removed from smaller airports which would encourage airlines to base more flights outside the larger airports.
"Smaller airports need a reasonable return on the significant capital that is invariably invested. It's not difficult to see what the result of increasing costs and falling demand due to Brexit could have on these businesses.
"An APD reduction would help address the capacity crisis, particularly in the south east, which so often exacerbates the delays passengers face."
Furthermore, Alan Wardle, director of public affairs at ABTA commented:
"We recognise there were tough decisions for the government in this Budget and freezing Air Passenger Duty (APD) for leisure travellers is a welcome step forward. However, we believe this is a missed opportunity to decisively cut this tax. We will continue to have the highest levels of APD in Europe and amongst the highest in the world. We will continue to push for a substantial cut which will help travellers and ensure the UK is well placed to trade with the rest of the world post Brexit."
"We are pleased the government also announced in the Budget that it is introducing an independent review into consumer protections when airlines fail and look forward to working closely with the review body."