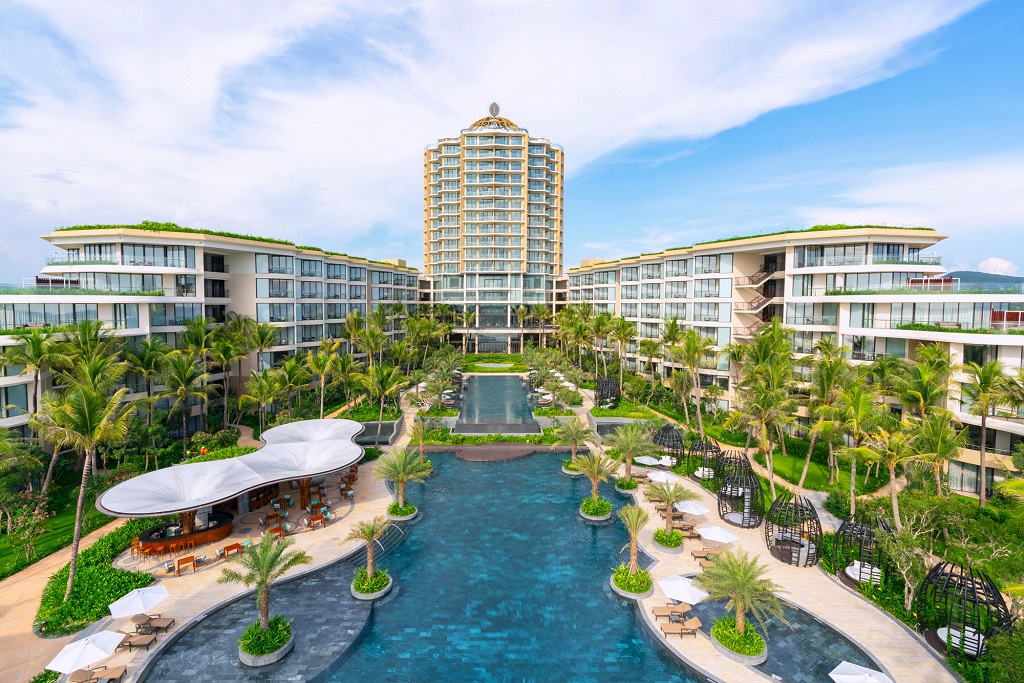 InterContinental has announced that the Phu Quoc Long Beach Resort's Sky Tower in Vietnam is now accepting reservations.
The Sky Tower, which offers some of the most spacious and luxurious accommodation in Phu Quoc, provides a bird's eye view of the popular Long Beach, spanning across mountains, the beach or the ocean. Each suite (ranging from 64 to 179 square metres) features one, two, or three bedrooms, a living room, large balcony, kitchen, and a mix of contemporary and locally inspired décor.
Choices include: the Sky Tower's Pearl Suites, the Club InterContinental Tower Suites and the Emerald Collection Suite – the highest of the Sky Tower which also offers breakfast, lunch, dinner and a complimentary spa treatment each day throughout the stay.
A stay at Club InterContinental includes access to the Club InterContinental Lounge with an exclusive swimming pool and daily breakfast, afternoon tea and evening cocktails and canapés.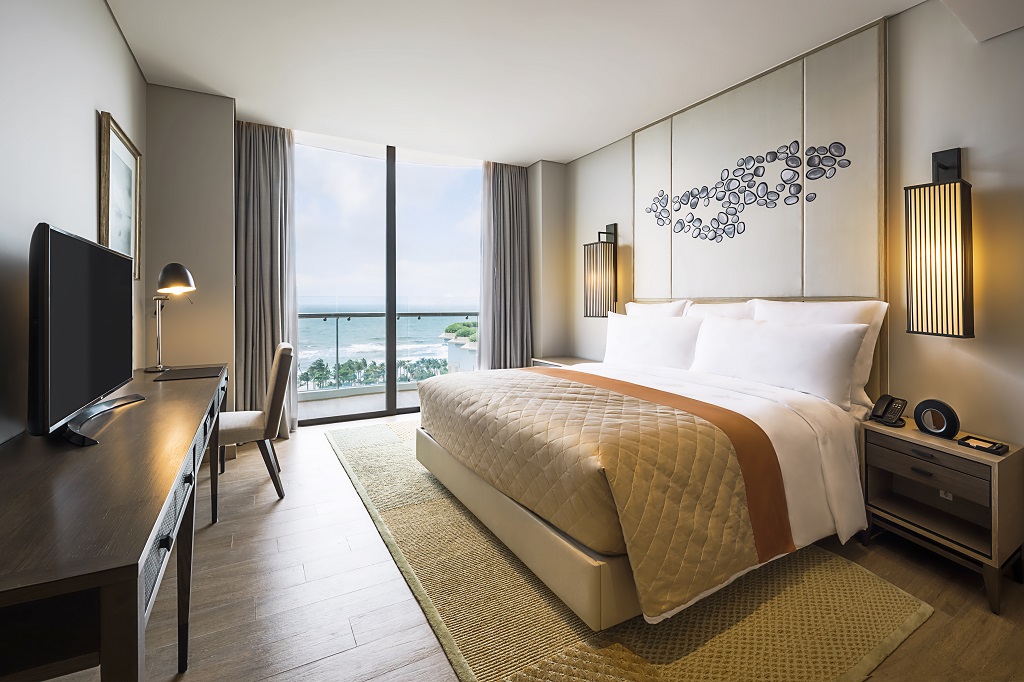 All guests in the Sky Tower can enjoy exclusive access to the Pearl Lounge throughout their stay. The Pearl Lounge is a "sanctuary of calm" and an ideal venue to enjoy conversations, dining and picturesque views. Additionally, they are greeted with a traditional welcome drink inspired by local wine.
Designed by Ashley Sutton, the Sky Tower houses the highest bar on the island, INK 360. It offers an extensive champagne list, infused spirits and liquors, and mixology demonstrations. Furthermore, the dining menu features worldwide cuisine, caviar, and oysters.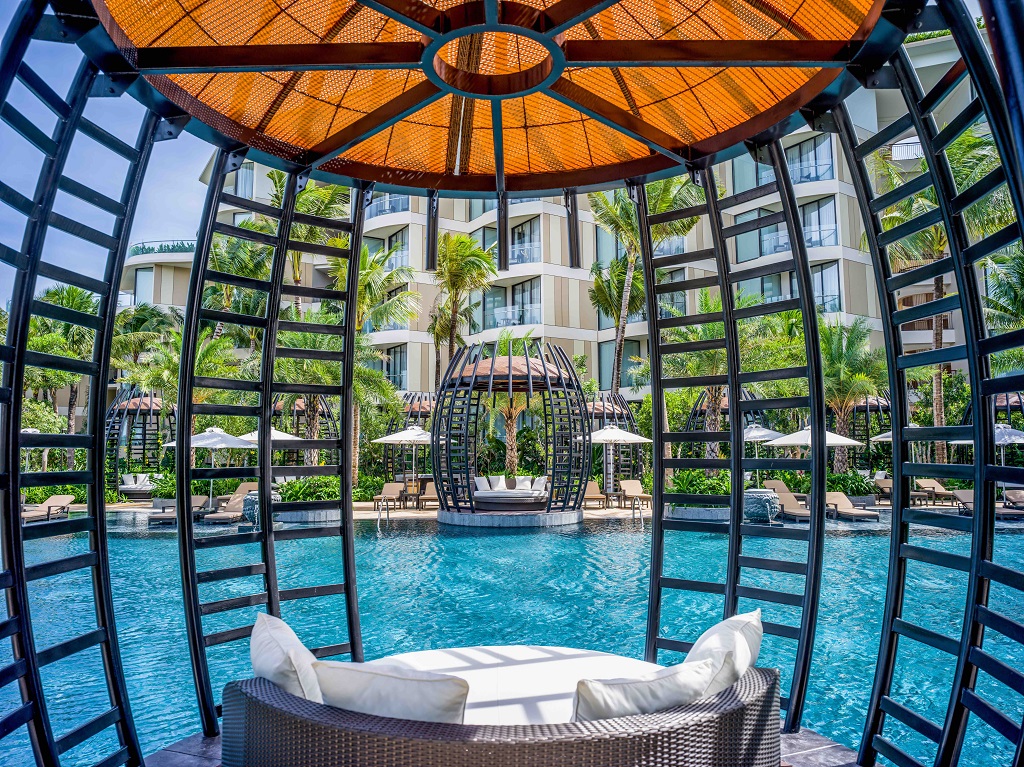 Listed by UNESCO as World Biosphere Reserve in 2006, the island of Phu Quoc is covered with at least 50% of National Park and is home to pearl farms, as well as thriving marine life and rich coral reefs.
The resort itself sits along the tail end of Long Beach, a 15-minute drive from the international airport and 20 minutes from the island's main town of Duong Dong.