Banquet and Catering Manager
Royal Cliff Hotels Group
•
Salary available upon request
Work location:
Chon Buri, Thailand
| | |
| --- | --- |
| Industry : | Hospitality, MICE/Conference & Events |
| Sector : | Hotels and Accommodation, Restaurant and Bar |
| Department : | Food & Beverage |
| Employment Type : | Full-Time |
| | |
| --- | --- |
| Work Sponsorship : | Local contract only |
| Experience : | 5 to 10 Years |
| Vacancies : | 1 |
| Job Status : | Expired |
Job Description
Banqueting & Conference Service Manager SCOPE: Overseeing the Banqueting including inhouse & outside catering, Conference Services and set up team for the hotel (Royal Cliff Hotels Group and PEACH) Responsibilities
Liaise closely with F & B Director and Director of Events to ensure clients expectations are being met at the highest level at all times.
Responsible for setting up, dismantling of each functions and making sure that staffing level is sufficient.
Allocate staff and casual staff must be fully trained how to use each equipment, tools, training how to be attentive and courteous to the Event Organizers, contractors and clients of the hotel.
Overseeing the smooth running of F & B operations of the functions and must be ready to solve problem professionally with the Events Team.
Train staff to handle work well and become efficient in their own tasks.
Send team to work in restaurants of the hotel when there are no events
Study possibility and opportunity to up sell in order to increase the revenue for hotel, and report to Director of Events – monthly basis.
Practice and ensure all staff on hygiene, cleanliness, politeness, avoid wastage, care for breakages.
Comply with ISO 9001/ISO14001/MSMS22300
Plan and set up with clean, unspotted, use only good condition chair covers, table cloths and linen.
Ensure that all the bills must be issued and signed by authorized person right after each event without mistakes and must be sent to the Cashier before the end of each day.
Has full knowledge on how to use the floor plan softwares i.e. Delphi and Visio.
Must be in the operation while events take place and easily reached for last minute requests and changes.
Supervise staff to avoid wastage and increase awareness on breakages.
Read Full Job Description
About The Company
---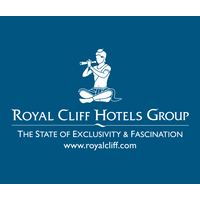 Chon Buri, Thailand
Hospitality, MICE/Conference & Events
Hotels and Accommodation, Restaurant and Bar
Overview

Within this state of exclusivity and fascination, we will endeavour to provide you with top quality facilities and services beyond your expectations, where your utmost comfort, safety, well-being and happiness are our top priorities. Whether its business or leisure we aim to offer you with facilities and services that are amongst the best in the world.
ภายในอาณาจักรแห่งการพักผ่อนอันมีมนต์เสน่ห์และเอกลักษณ์เฉพาะตัวแห่งนี้ เรามีความมุ่งมั่นและให้ความสำคัญเหนือสิ่งอื่นใด ในการสร้างความประทับใจด้วยบริการแบบเกินความคาดหวัง อันนำไปสู่ความพึงพอใจในระดับสูงสุดของแขกผู้เข้าพักทุกท่าน ให้ได้รับความผ่อนคลาย สุขภาพ สบายใจ และปลอดภัย ตลอดระยะเวลาที่พักกับทางโรงแรม ไม่ว่าจะเป็นธุรกิจหรือการพักผ่อนเป็นส่วนตัว นี่คืออาณาจักรแห่งการพักผ่อน ที่ดีที่สุดแห่งหนึ่งของโลก เพียบพร้อมด้วยความสวยงามหรูหรา เปี่ยมด้วยการบริการที่เป็นเลิศ และสิ่งอำนวยความสะดวกมากมายครบครัน
Benefits & Perks:
Bonus
Competitive salaries
Employee discounts
Paid maternity / paternity leave
Paid sick days
Professional development
Vacation time
Jobs available: 0
STAY UPDATED WITH THE LATEST TRAVEL NEWS, JOBS & EVENTS!
Join over 180,000 travel agents, professionals and executives subscribed to our daily newsletter.
You can unsubscribe at any time
Similar Jobs
---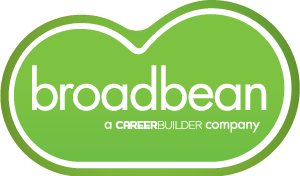 Salary available upon request