| | |
| --- | --- |
| Industry : | Hospitality |
| Sector : | Hotels and Accommodation |
| Department : | Marketing, Sales |
| Employment Type : | Full-Time |
| | |
| --- | --- |
| Work Sponsorship : | Local contract only |
| Experience : | 3 to 5 Years |
| Vacancies : | 1 |
| Job Status : | Expired |
Job Description
Song Saa Private Island is seeking a skilled, motivated Director of Sales to join the Phnom Penh office. Less experienced candidates will be considered for Assistant Director of Sales. Hong Kong applicants with a strong profile may be considered for the Hong Kong office.
KEY FUNCTIONS
·  Work in co-ordination with the Director of Revenue / Sales & Marketing and General Manager to produce the annual marketing plan and budget.
·  Plan sales appointments and activities domestically and regionally.
·  Organise familiarisation trips and take part when necessary.
·  Assist in organising trade shows and exhibitions (PURE, ITB, Sales Mission, etc.)
·  Maintain and update client database on a regular basis.
·  Ensure response to all clients' enquiries is timely, efficient and according to the group policies.
·  Conduct tele-sales and follow-up accordingly.
·  Research new sources of business.
·  Liaise with hotel executives in the co-ordination of their sales visits to the marketplace.
·  Handle buy-out and group requests and delegate follow-up to the sales coordinators in our Phnom Penh office.
·  Represent Song Saa Private Island in a professional manner and according to the group policies at all times.
·  Together with the Director of Sales & Marketing, assist in accomplishing the agreed target and objectives set out in the regional sales office's marketing plan.
·  Oversee and co-ordinate with regional offices sales teams.
·  Create and contribute to the positive working relationship among the team.
·  New and modified responsibilities may be assigned as per prevailing situation.
JOB REQUIREMENTS
The ideal candidate must possess the following knowledge, skills and abilities:
·         Self-motivated, team player with overall organisational success in mind.
·         Hotel and or resorts experience.
·         To be able to explain and demonstrate that he or she can perform the essential functions of the job, with at least 3 years' experience in a similar role.
·         Fluent in English. Additional languages is a benefit.
·         Experience in a regional sales office is preferred.
·         Proven record of successful relationship management.
·         Currently living in Hong Kong, preferably in South-East Asia.
·         Understanding of Marketing and Revenue Management concepts and relationships with sales.
Interested applicants should submit their CV
Learn more about Song Saa at www.songsaa.com
ABOUT SONG SAA COLLECTIVE
The Song Saa Collective is setting high benchmarks for luxury and sustainability in South East Asia. Song Saa is a growing luxury brand consisting of Cambodia's first luxury private island resort; Song Saa Private Island, the Song Saa Foundation and a diverse range of up-and-coming innovative offerings. Our flagship multi award-winning Cambodian property boasts 27 luxurious villas built with sustainable materials and the deepest respect for the environment. Join us as we continue to build a brand as a leader in sustainable development in the region.
Read Full Job Description
About The Company
---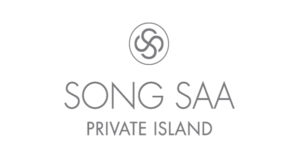 Cambodia
Hospitality
Hotels and Accommodation
Overview

A multi-award winning Luxury resort. Song Saa Private Island reflects the beauty of the Cambodian coastline. It's a place that breathes in time with nature, built from local materials, by local hands, and infused with local art and soul.
Song Saa Collective brings together the Song Saa Private Island, the Song Saa Foundation, and Song Saa Design to create one clear vision. Through integrated hospitality, retail, solar energy, and property and investment enterprises, as well as a standard-setting foundation, Hong Kong-based Song Saa Collective combines ethics-led business practices and needs-based activism to honour the past and build better futures throughout Southeast Asia and beyond.
Song Saa's first venture, the award-winning Song Saa Private Island, pioneered conservation-based luxury tourism in Cambodia's Koh Rong Archipelago, working with surrounding villages, the Cambodian government and the private sector to improve local livelihoods.
Benefits & Perks:
Casual dress code
Company outings
Employee discounts
Flexible hours
Free food
Paid sick days
Professional development
Vacation time
Jobs available: 0
STAY UPDATED WITH THE LATEST TRAVEL NEWS, JOBS & EVENTS!
Join over 180,000 travel agents, professionals and executives subscribed to our daily newsletter.
You can unsubscribe at any time
Similar Jobs
---