Sector :
Hotels and Accommodation
Work Sponsorship :
Local contract only
Experience :
5 to 10 Years
Job Description
We are looking for an experienced GM for Pre-opening and Ongoing Management of a business hotel in an excellent enviable location.
Qualifications:
Welcome both Thai Nationality and Expatriate candidate should have a few years in a similar role, working for an International Hotel Management Brand or company.
Pre-opening experience and previous working experience in Asia is preferred.
The GM will be an organized, well disciplined, motivational leader and manager who has had the experience of building up successful teams.
The GM will be a true ambassador for the brand, building company image by collaborating with guests, staff, management company and Owners.
As General Manager you must have the commercial awareness of Sales, Marketing, , Food & Beverage, Social Media, and Revenue Management.
Entrepreneurial skills with a good background in Financial Planning and Budgeting.
Well aware of his/her incumbent responsibility for effective planning, delegating, coordinating, staffing, organizing, and decision making to attain desirable profit making results.
Strong organizational skills, including the ability to prioritize, multi-task, and work effectively.
Respectful of ethical business practices, following reporting lines and directives.
Friendly personality and a genuine desire to help and please others.
Ability to think clearly and make quick decisions with experience on how to balance customer and business priorities.
Excellent communication and interpersonal skills, flexible with a \'can do\' mentality.
High energy level, and to be able to meet and manage deadlines and motivate hotel employees to excel in a competitive environment.
Fluent in Thai and English. Chinese speaking will be an advantage.
Read Full Job Description
About The Company
---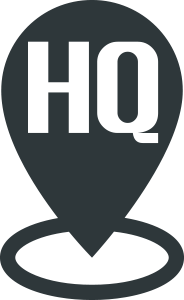 Thailand
Hotels
50 to 200 employees
Compass Hospitality is a young and dynamic hospitality group headquartered in Bangkok, Thailand and welcoming guests to gateway destinations in Thailand, Malaysia and UK. With 4 distinctive brands; Compass, Citrus, Citin, and Ananda Spa (alongside our White Label Hotels), Compass Hospitality offers a large variety of lifestyle preferences and accommodation needs, delivering gracious services for a truly memorable experience.
Our hotels give you easy access to major attractions in Southeast Asia & Europe; be it the shopping and ni...
---
Jobs Available : 1
---
Similar Jobs
---