Function :
Tour Operators and Travel Agencies
Work Sponsorship :
Local contract only
Experience :
3 to 5 Years
Job Description
Why is it important to understand the guests requirements?
What will we need to do to close the sale?
Why you want to work with us:
We offer you opportunities to develop your capabilities, knowledge and network in the luxury travel industry. We are fun, energetic and supportive, and believe in developing your strengths. We value teamwork and collaboration. We offer a competitive salary and benefits package, flexible hours and we'd love it if you came to work with us, bringing all the expertise that you have developed.
Why is it critical to be able to set expectations to guests?
What we are looking for:
We are seeking a Senior Sales. Candidates should have at least 3 years successful experience in travel consulting, preferably with an existing luxury travel company.
How do we engage our guests?
Ensure the engagement of guests in the sales process using high quality communication skills
Determine and understand the guest's requirements
Design unique guest experiences using your creativity and knowledge of the destination
Collaborate with reservations/operations to ensure a seamless experience for our guest
Ensure timely and informative responses to all guest enquiries
To succeed you need to have:
A guest orientated approach and enjoy the interaction
High level of fluency in spoken & written English
Previous experience as a travel consultant
Key account managemnet experience
Good organisational skills with attention to detail
Benefits:
Competitive salary
Provident fund
Medical and accident insurance
Company outing, regular creative activities and company party
Annual holidays
Read Full Job Description
Work Location
Address: Bangkok, Thailand
About The Company
---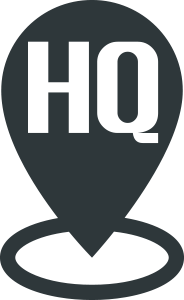 Thailand
Travel Agent or Tour Operator
10 to 50 employees
Smiling Albino is a globally recognised company in the travel industry. We are known for our excellent service and unique creativity, and have set new standards for luxury travel in South East Asia. We deal with highly successful international travellers, providing them with experiences they will remember for a lifetime.
Jobs Available : 4
---
Similar Jobs
---