Keeping revenue and guest satisfaction handy
Contributors are not employed, compensated or governed by TD, opinions and statements are from the contributor directly
I previously discussed how the Internet of Things has affected the hospitality industry. Now, hospitality tech has made it possible for hotel operators to engage with guests through all stages of the travel journey, even as they step out of the actual hotel, through a mobile device.
Hong Kong-based travel tech startup Tink Labs presents handy, a free smartphone loaning service with its own interactive, customisable platform for hospitality services (yes, that's a stylistic choice from their end).
Handy's modified Android interface works to address international visitors' needs, manage customer satisfaction and increase ancillary revenue as an-all-in-one analytics dashboard, POS device, marketing tool and instant messenger service between guests and hoteliers.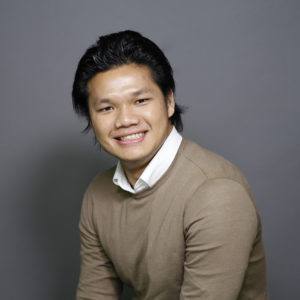 Tink Labs founder and CEO Terence Kwok shares that handy's HotelPortal platform allows hotel operators to fully understand and tap guest insights towards better decision-making and upselling for hotel services.
These insights take the form of TripAdvisor ratings and social media posts, which are woven into the platform so that guests can rate their stay while still at the hotel.
The dashboard incorporates sub-home banners and links plus a built-in booking app so that guests can easily access and avail of hotel facilities and services.
Its push messaging system also extends the hotel service footprint through targeted marketing campaigns, which can run anywhere from F&B offers to MICE events.
To respond to guests anywhere at any time, hoteliers can use Concierge Chat, which also doubles as a messaging app for use by and between any handy user.
The handy app user experience
What guests actually see is a complimentary smartphone and charger set installed in their hotel room. With the handy phone being their de facto room extension number, guests can use it to call (yes, even to overseas numbers), text, surf online, and send and receive voicemail for the entire duration of their stay.
Besides Concierge Chat, the phone also features adaptive language options, in-room entertainment, room-key controls, hotel services on speed dial, local emergency information, a curated city guide (enabled through its purchase of media organisation Luxo Italia), and short-cut access to social media platforms so travellers have a hassle-free experience.
When in the recent past visitors would usually just lay their heads on hotel beds, handy now allows them to feel more at home in taking advantage of the facilities and services offered by their hosts. In turn, this keeps hoteliers ahead of their competitors by allowing them to improve guest experiences.
The uptake and the funding
Kwok says that handy is already available in 600,000 hotel rooms across 80 countries globally. Its partners include both independent brands and leading chains like AccorHotels, IHG and Sheraton among others. Its penetration rates in mature handy markets are 40% in Hong Kong (where it is headquartered), 60% in Singapore, 65% in Tokyo (where expansion into 200,000 rooms happened within a year's time), and 30% in London.
No wonder Tink Labs has managed to lift its valuation to US$500 million and raise a whopping $125 million in funds from Foxconn via FIH Mobile, Kai-fu Lee's Sinovation Ventures, and Meitu's chairman Cai Wensheng (and even earlier, TCL Alcatel)!
The travel tech incubator has also partnered with the Osaka Convention & Tourism Bureau as well as Dubai's Department of Tourism and Commerce Marketing. It has also grown from a tandem into a team of 400.
This is part of a new series featuring IoT in travel tech. Watch this space for an interview with Terence Kwok, the maverick entrepreneur behind handy, coming soon.