Kobe Bryant: LVCVA postpones all activity in light of tragic helicopter crash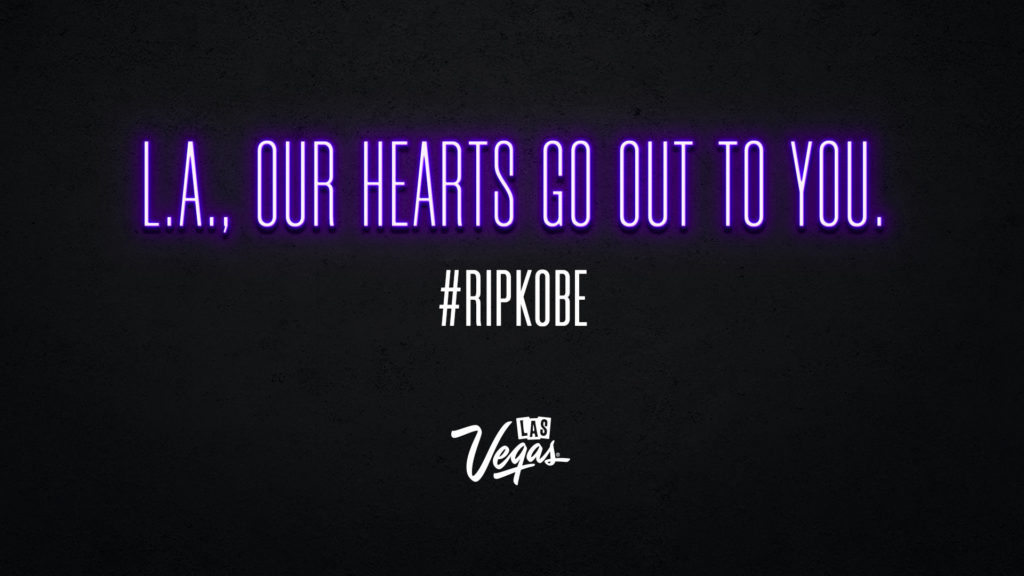 The Las Vegas Convention and Visitors Authority (LVCVA) has announced it will postpone all activity surrounding the launch of its advertising campaign, in light of the tragic crash that claimed the lives of Kobe Bryant, his daughter Gianna, and others on board.
The new advertisement was already placed in rotation during the Grammys and cannot be withdrawn, so it will run as previously scheduled.
"We are postponing any activity planned on the Las Vegas Strip"
The following is a statement from Steve Hill, CEO and president of the LVCVA: "As many are aware, we were prepared to launch the newest advertising campaign for Las Vegas during the Grammys telecast on 
Please login or create a free profile to read the full article.