The Greek Phenomenon: Marketing Greece CEO highlights tourism success
International visitors 'virtually doubled'
Contributors are not employed, compensated or governed by TD, opinions and statements are from the contributor directly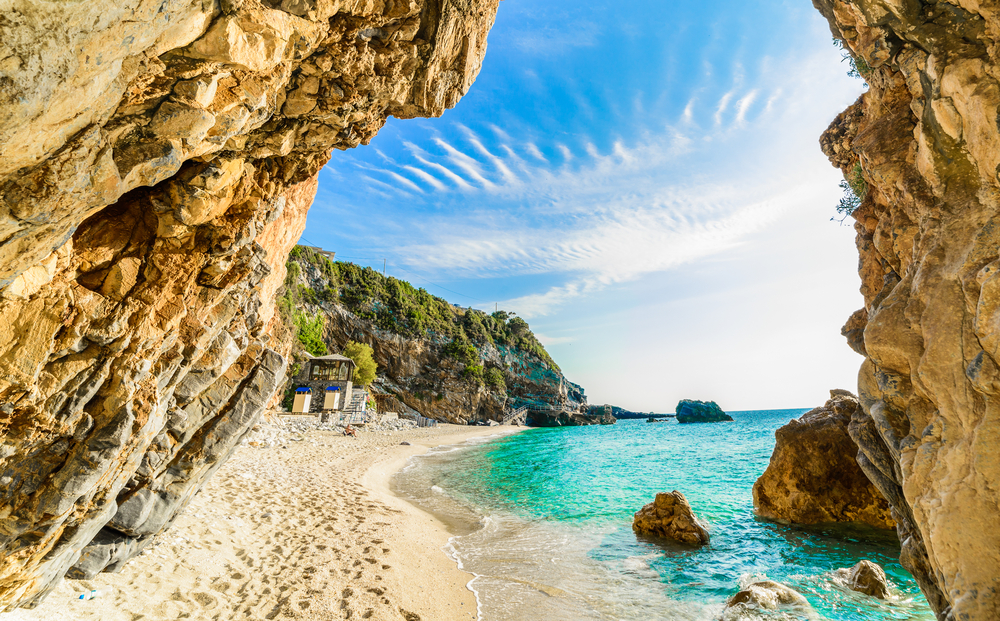 Ancient archaeological sites, picture perfect islands, powder beaches, and the sea breeze of the Mediterranean, all make Greece one of the most coveted tourist destinations in the world. In 2018, the country welcomed over 30 million international visitors — a figure which has doubled in recent years.
Contributing to this accomplishment is Marketing Greece, a non-profit organisation by the Greek Tourism Confederation (SETE) and the Hellenic Chamber of Hotels. At the helm of the group is CEO Ioanna Dretta, who shared with us the factors behind the country's tourism success.
TD: First of all, could you share with our readers what Marketing Greece is all about?
ID: Our aim is to improve the characteristics of the demand for the Greek tourism product — to upgrade the qualitative aspects of Greek tourism. Mostly, this translates as achieving a higher average spend for our tourists and a wider geographical spread of visitors, as well as extending the tourism season.
We also target new strategic priorities that have a very specific impact such as forging a stronger connection between tourism and the country's culture and gastronomy sector.
With the huge success of tourism this year — what would you say were the biggest contributing factors?
It's not just been this year. Over the past six years, the international visitor number to Greece has virtually doubled, passing 30 million in 2018. It's a phenomenon that can be put down to numerous factors – first and foremost that we have a very high level of products and services and that Greece offers its visitors unique and diverse range of experiences.
Of course, we've also benefited from our key markets in terms of inbound tourism (UK, Germany, Poland, etc) recording an increase in the number of passengers travelling abroad themselves and also to geopolitical factors in the wider area, favouring Greece as a safe destination and therefore managing to gain a larger share of travellers.
Finally, the fact that Athens has managed to place itself firmly on the map as a city break destination has also significantly contributed to the positive course of Greek tourism.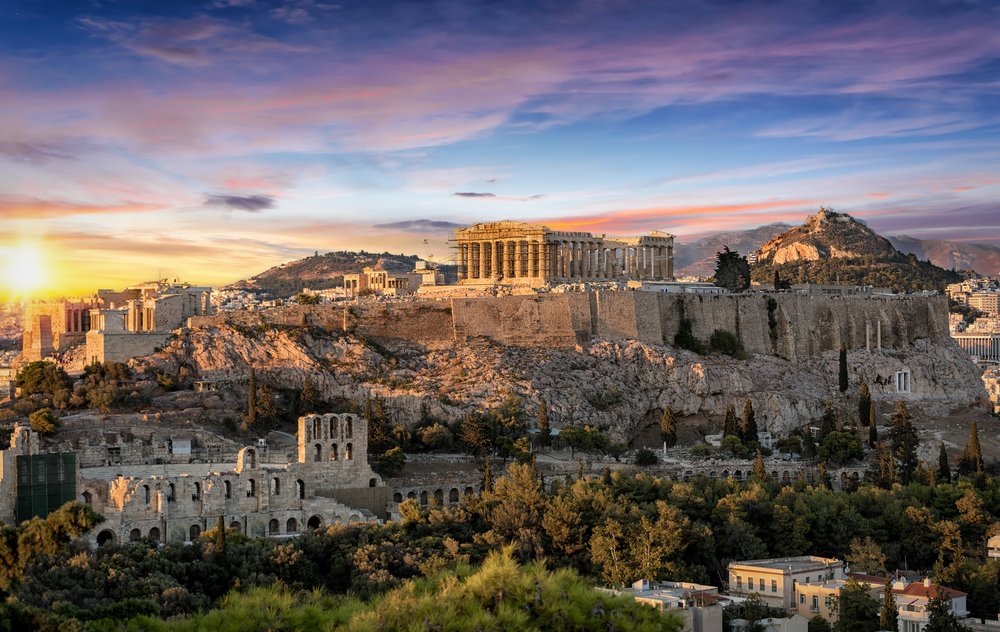 Greece has long been a tourist draw — how do you keep the pace?
By its very nature, tourism is an activity that is affected by and shaped by the environment in which it operates. As such, every organisation or corporation that operates in the sector is required to adapt and overcome new challenges in order to survive and grow. This means we must monitor international trends and best practices in order to move with the times and thrive.
"It's what has given us our edge"
Since our inception in 2013, when Greece was in the midst of the financial crisis, our primary concern has been to observe, analyze and respond to the changing needs of tourism. It's what has given us our edge.
In this way, the core of our activity has focused on implementing innovative and targeted promotional campaigns that highlight Greek destinations and visitor experiences in a way that is relevant and desirable for the modern traveller.
We're constantly on the lookout for new marketing practices that will enhance our messages and maximise engagement with prospective visitors, whether that be though digital or public relations actions, and by developing partnerships with private and public bodies. It was a strategic decision from the outset that we would collaborate with public and private sector partners wherever and whenever possible. It's been a win-win for Greek tourism.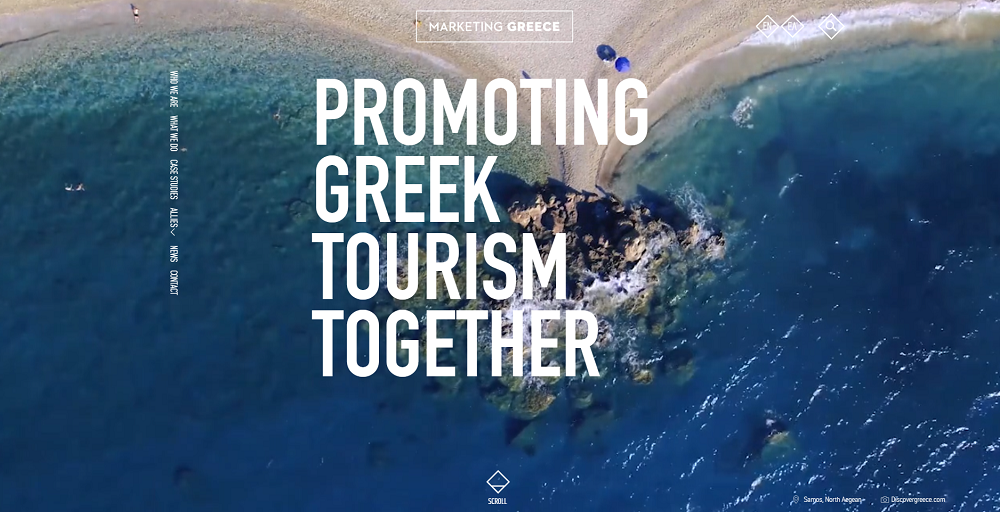 Could you tell us about your latest programs and campaign strategies?
The desire of modern travellers to discover the real character of a destination and the demand for new experiences were the point of departure for Marketing Greece's new digital campaign, Wanderlust Greece.
Wanderlust Greece is a "Broadcasting Live" campaign, hosted on Discovergreece.com's social media channels, rolling out across different destinations in Greece right the way through the year. The campaign takes the form of a digital travel show (the first of its kind in Greece) with a guest presenter describing everyday experiences in an authentic and engaging language to an audience united by wanderlust – the innate love of travelling. Mostly, this has taken place on Discover Greece's Facebook page, which has more than 1 million followers.
There have so far been six seasons of Wanderlust Greece (Athens, the Peloponnese, Crete, Evia & Skyros, the islands of the North Aegean and Thessaloniki), each time putting the viewer at the heart of the experience and inspiring them to share their love of Greece in a similar way. Ultimately, the campaign aims to cover all destinations in Greece.
What are your plans this year?
The beginning of 2019 brings with it fresh challenges. It's not necessarily more tourists we should be targeting now but a qualitative upgrading of the Greek tourism product. From the latest international trends and best practices, this translates as promoting activities and thematic experiences.
"It's the experiences that visitors live"
It's the experiences that visitors live whilst they are on holiday that provide the strongest memories once they return home, and when it comes to Greece we know that this more often than not leads to a genuine love for the country and a strong desire to return. So we have made this the main element for our new campaign, promoting Greece through thematic experiences and exploring the direct emotional link associated with visiting the country, according to traveller type.
The goal is to connect visitors with the feelings of the truly unique experiences they can have in our country. Experiences that make you identify yourself with the destination and be part of it.