8 minimalist maps for the most epic U.S. road trips
Road trips are part of the American pop culture, inspiring countless movies and songs. If you're planning to go on a drive, or just plain curious – here are eight minimalist maps to guide you on your way.
Perfect for long drives, the USA has it all, from natural wonders to small towns and bustling cities. With all these sites on the ground, it's best to see them while on the open road and the wind on your face. So, play that Sweet Home Alabama because we're starting the list.
Pacific Coast Highway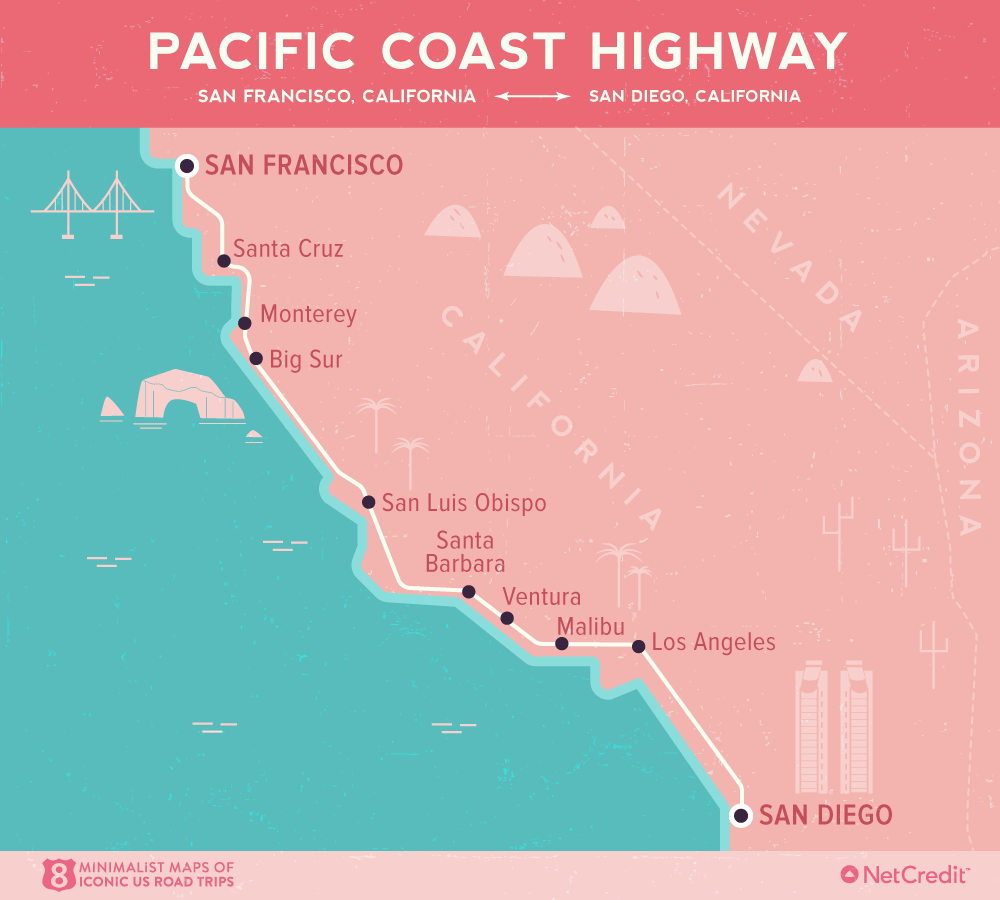 Feeling like imitating James Bond in his Aston Martin? Try this cliff-hugging drive down the central California coastline. You'll be in awe of the stunning coastal views and seaside villages – just don't forget to keep your eyes on the road.
Start your drive over at San Francisco's Golden Gate Bridge. Then make your way through Monterey, Big Sur, and the sandy beaches of Malibu. It's the perfect long drive that ends in the border city of sunny San Diego.
Route 66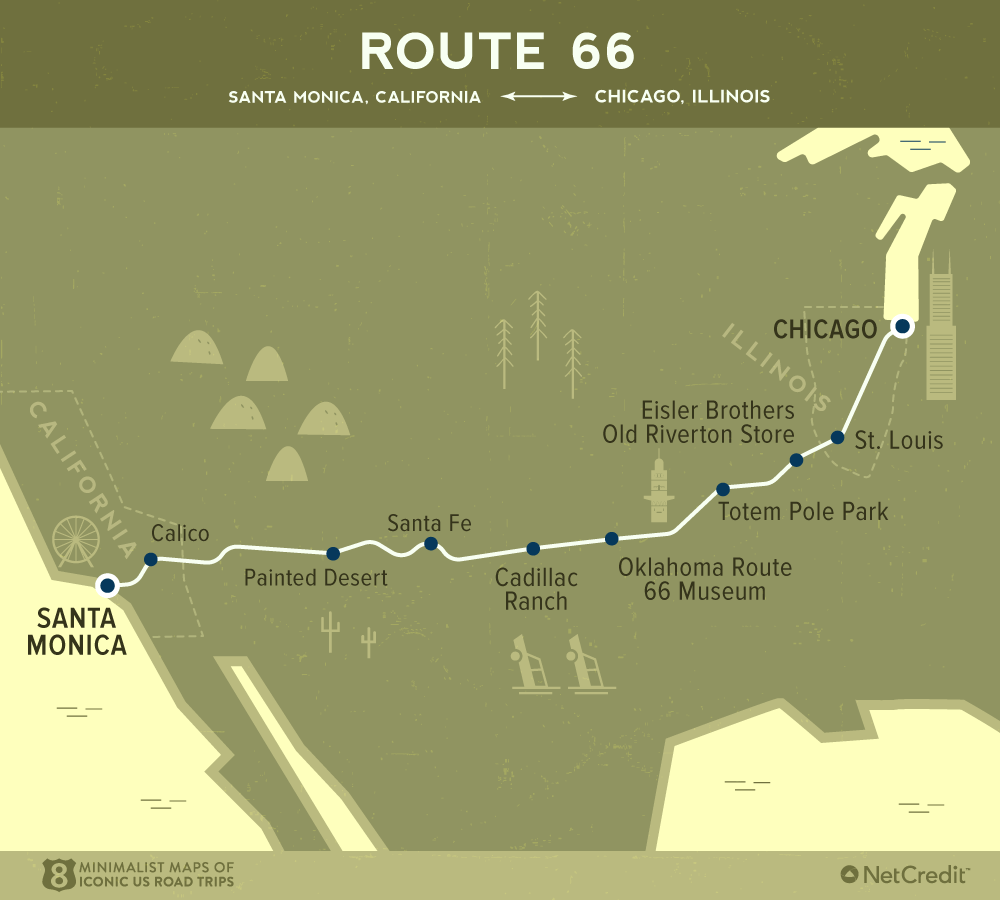 One of the most popular U.S. road trips of all time stretches from Santa Monica, California to Chicago, Illinois. You'll find quintessential American sights along the way such as the Eisler Brothers General Store and Amarillo's Cadillac Ranch. The ghost town of Calico is your final stop before reaching Santa Monica Pier, where you can take a ride on the iconic ferris wheel.
Route 20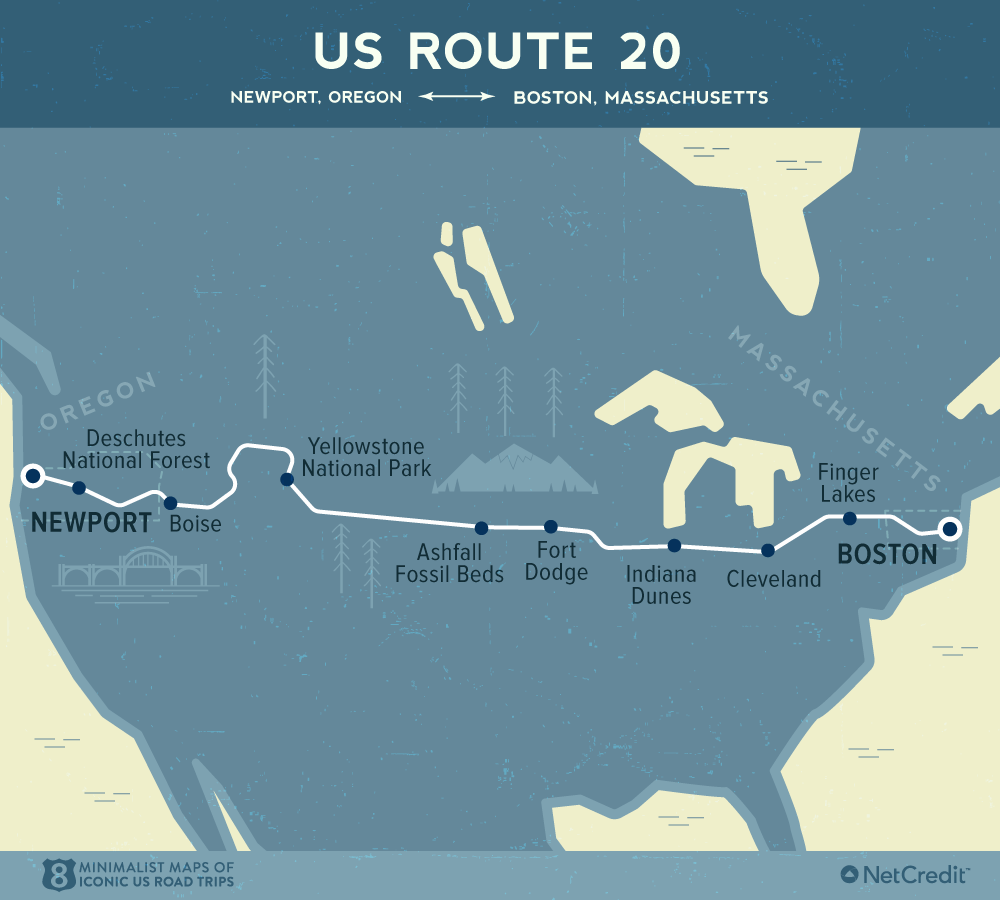 America's longest road, Route 20 stretches from Boston to Newport, Oregon. It cuts through 12 states in the heart of America. Around the halfway point, you can't miss Nebraska's Ashfall Fossil Beds where you can bring out your inner Indiana Jones. The trip will also take you through the Lamar Valley to take in the stunning scenery of Yellowstone National Park.
Florida Keys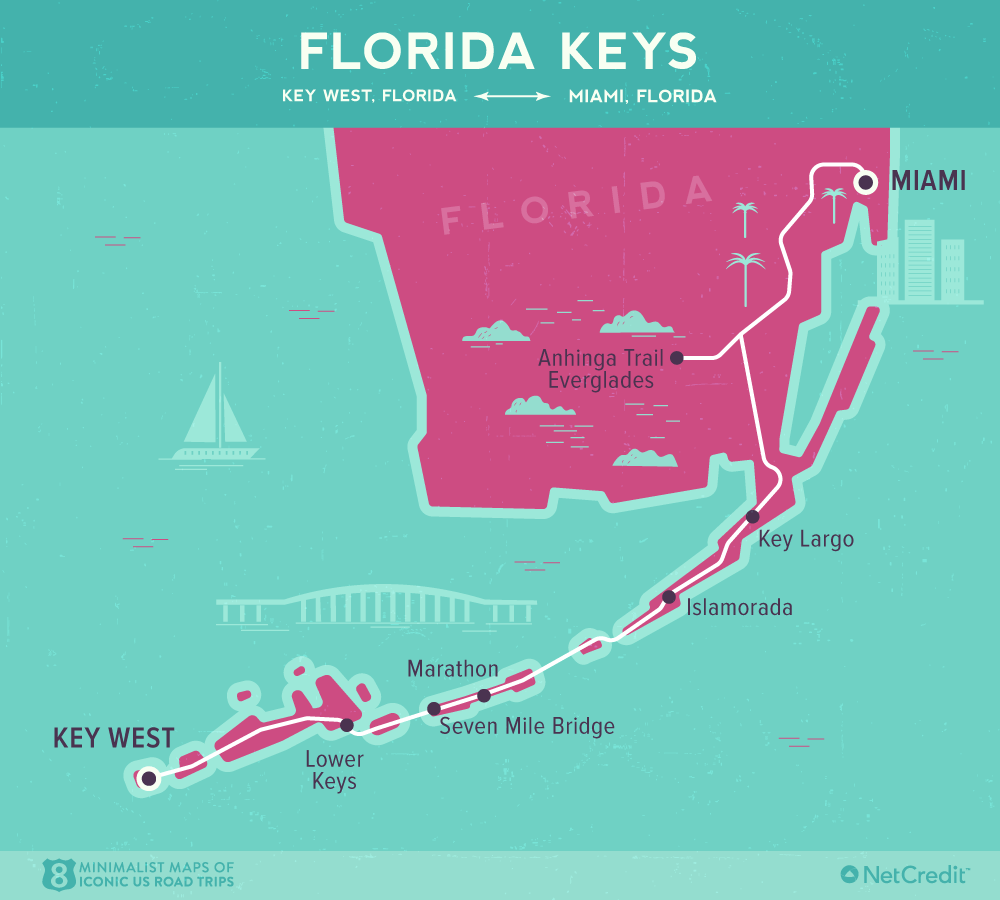 If you want sunshine and sea breeze, the Florida Keys is your go-to driving route. It's a classic, laid-back drive from Miami to Key West, where you can stop by to see some 'gators in the Everglades. Not only that, you'll also pass by the Seven-Mile Bridge, the Keys' longest and most well-known. The journey ends in Key West, where Hemingway once lived.
Hana Coast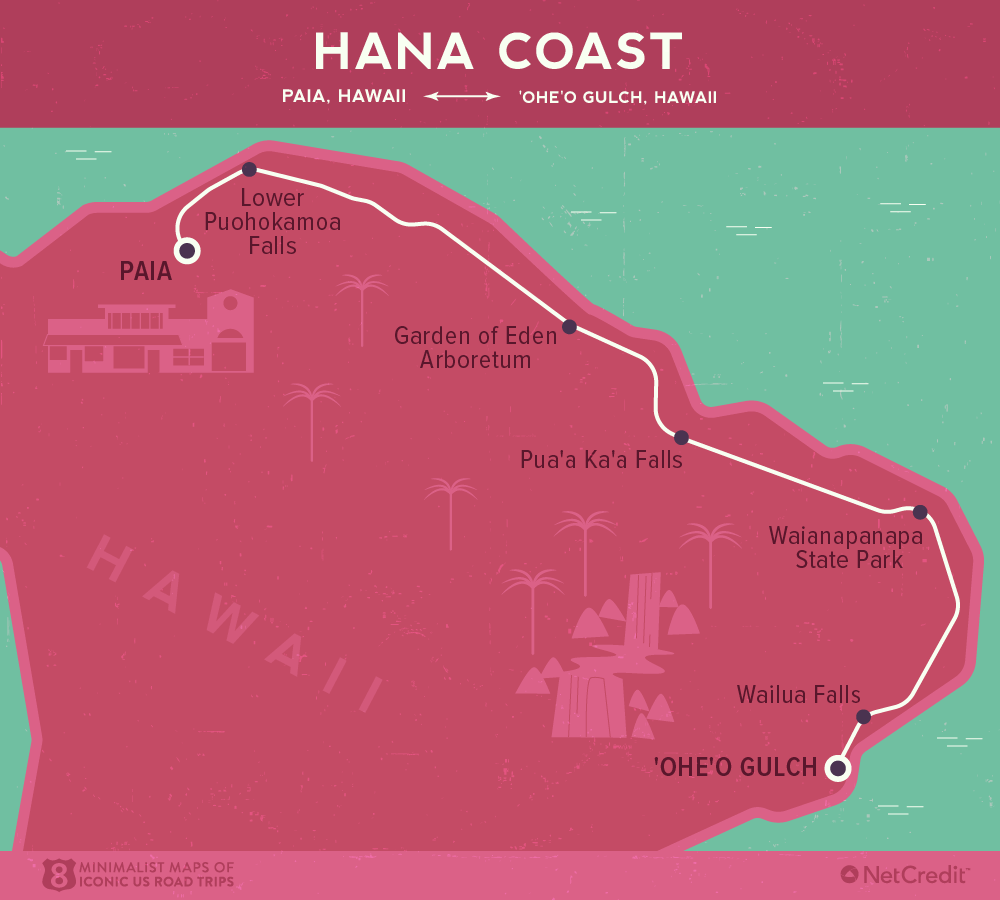 Head out to the Hana Coast for a relaxing drive through Maui's dramatic eastern coast, where you'll find black sand beaches, waterfalls and hair-raising cliffs. On your way, make sure to visit the Garden of Eden Arboretum featured in the opening sequence of the film Jurassic Park. For spectacular nature scenes, don't miss the Lower Puohokamoa waterfall and Waianapanapa State Park.
Blue Ridge Parkway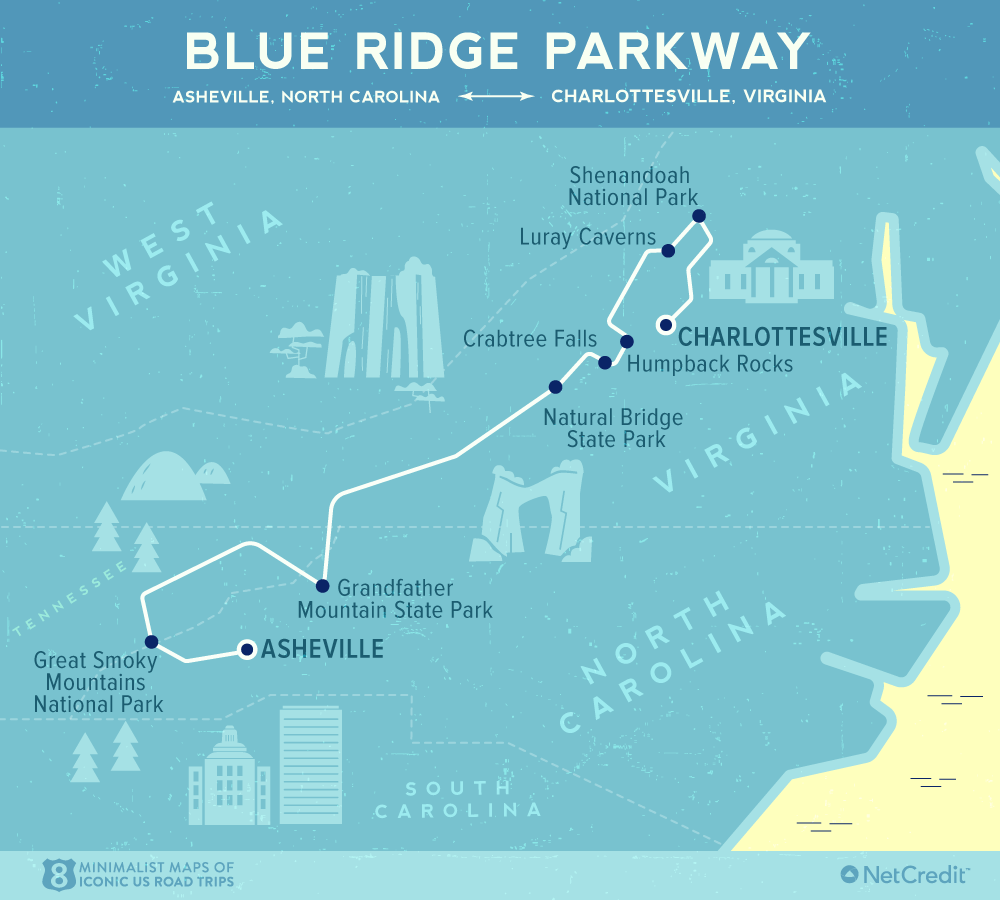 The great outdoors is yours for the taking at the Blue Ridge Parkway. The road connects Shenandoah and the Great Smoky Mountains, two of the most popular national parks in the country. The route features acres of trails, forests, caves, mountains and waterfalls. If that's not enough for you, the road ends with the Great Smoky Mountains National Park.
Four Corners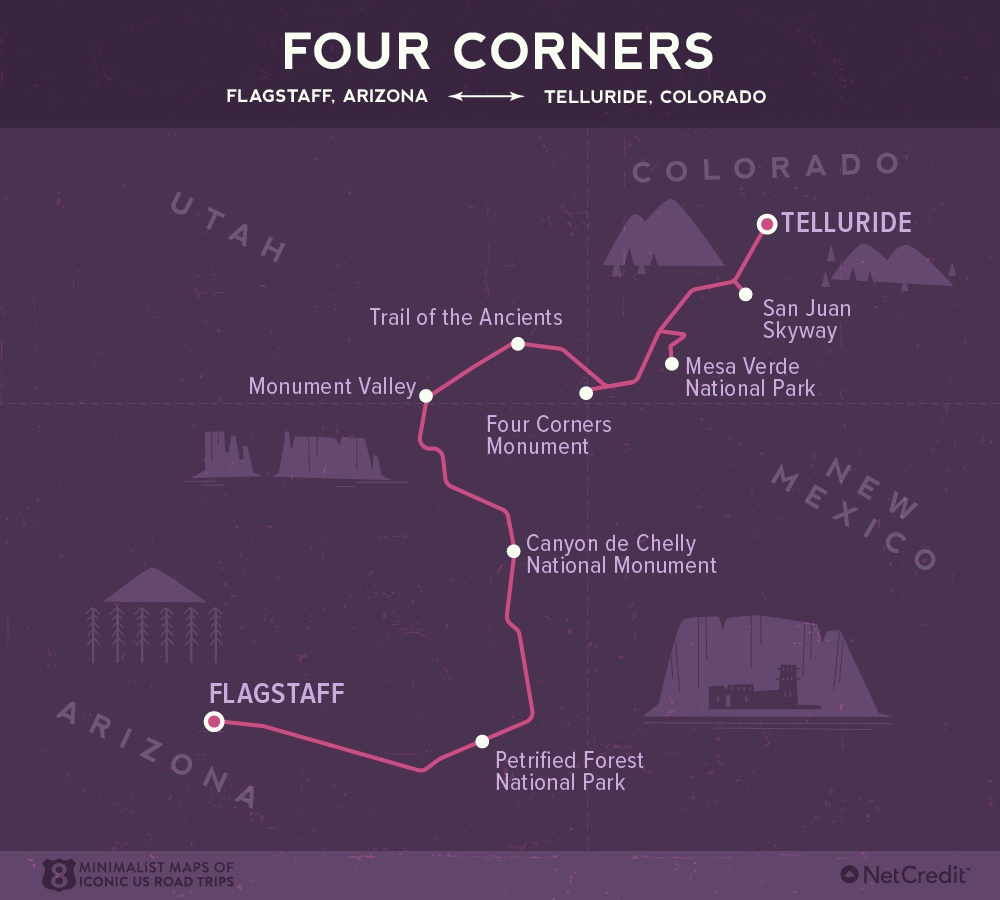 Your friends will be envious of your Instagram feed after going on this road trip. The Four Corners journey starts from Flagstaff, from which you'll be heading east to the Petrified Forest National Park. You'll also see Monument Valley, where Arizona, Utah, Colorado and New Mexico meet. After the drive, park your car and take a gondola ride to Mountain Village.
Seward Highway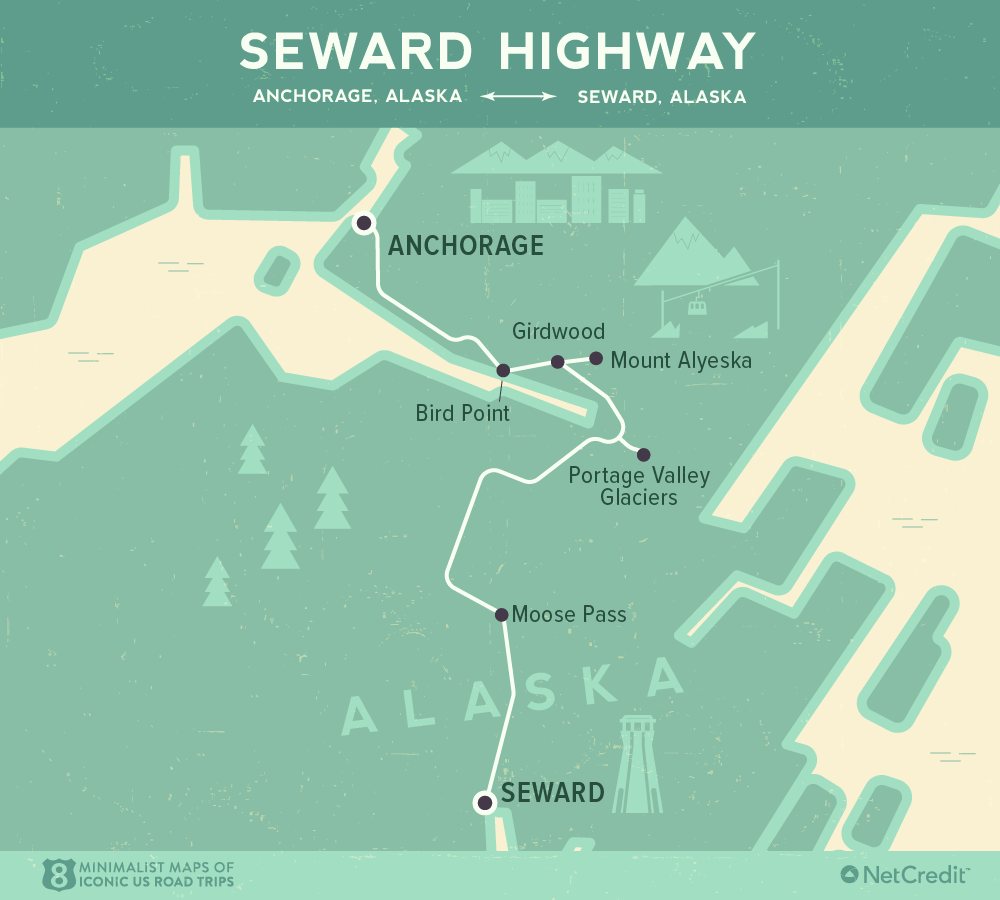 Finally, way up north are some of the country's most picturesque landscapes. This last one's a short two-hour drive, but it won't fail to show you nature's most prized wonders. From Anchorage to the cliffs of Chugach State Park, the landscape transforms from mountains to wetlands. At the end of the road, there's Resurrection Bay and the harborside town of Seward, where you can hang out with seabirds and marine wildlife.
More information
We hope you enjoyed these maps for the most epic American road trips. Each has its own personality, so, whether you're looking to unwind, or craving an adrenaline boost – you can always come back to this list. Remember to buckle up and drive safely! Thanks to https://www.netcredit.com/ for the visuals.