City Vibes: OYO to redesign facades of 1000+ hotels in India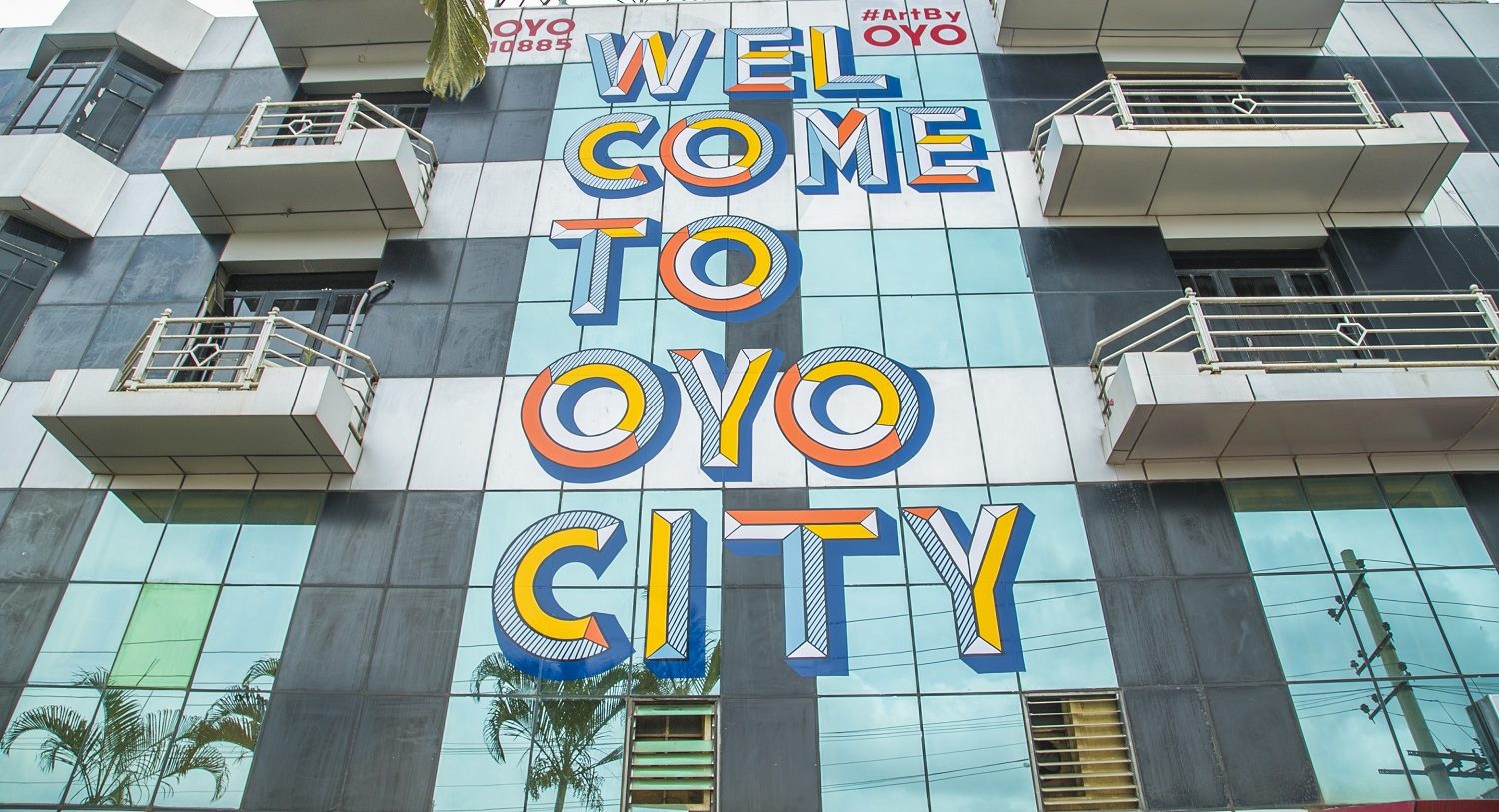 OYO, South Asia's largest and one of the world's fastest growing hotel chains, has announced that it's refreshing its hotels through the new City Vibes campaign.
For the last few years, OYO has been using a "supergraphic" of its logo on facades of its property to improve brand visibility and recall. Through the new campaign, OYO wants to take a step further and use the facades of select hotels as a canvas to celebrate the city's vibes, while enticing guests with colourful art.
Starting with Bengaluru, OYO will use the veteran street artist Kafeel Ahmed Ansari's rendition of Bengaluru the Bengaluru Way featuring top hotspots of the city on the facades of 100+ OYO hotels in Bengaluru.
Kafeel Ahmed Ansari, who is 50-years-old and has never been to school, started painting even before he turned 10, which earned him the title of Painter Kafeel. Today, he is one of Delhi's most recognised street artists and has won several accolades around the world.
"A beautiful visual that will catch people's attention"
Speaking of the campaign, Ansari said: "When OYO approached me to help in painting the designs for the facades and discussed the concept of City Vibes, I was more than thrilled. This was a good opportunity for me to take a step forward from designing and painting banners using new and unique fonts for creating a beautiful visual that will catch people's attention. I hope onlookers love it."
OYO is planning to expand the magnitude of the drive in the coming days to more than 25 cities and over 1000 hotels across the country including New Delhi, Gurgaon, Chennai, Pune, Kolkata, Mumbai, Hyderabad, and Goa, among others.
Commenting on the drive, Burhanuddin Pithawala, VP of conversions, said: ''As a brand, we value the experience of our guests and want to put a smile on their face whenever they are staying with us."
"The city's heart and soul"
Pithawala added: Recently, we conducted a survey amongst a select group of our guests in Bengaluru, where 53% of them felt that a good-looking and well-painted exterior is an important factor while booking a hotel. Over 57% of them stated that they may not go ahead with their booking in case a hotel's exterior doesn't match their expectations, while over 37% said they will definitely cancel their booking on this ground.
"With this in mind, we chose to design a colourful facade depicting the top hotspots of Bengaluru, which form the city's heart and soul."