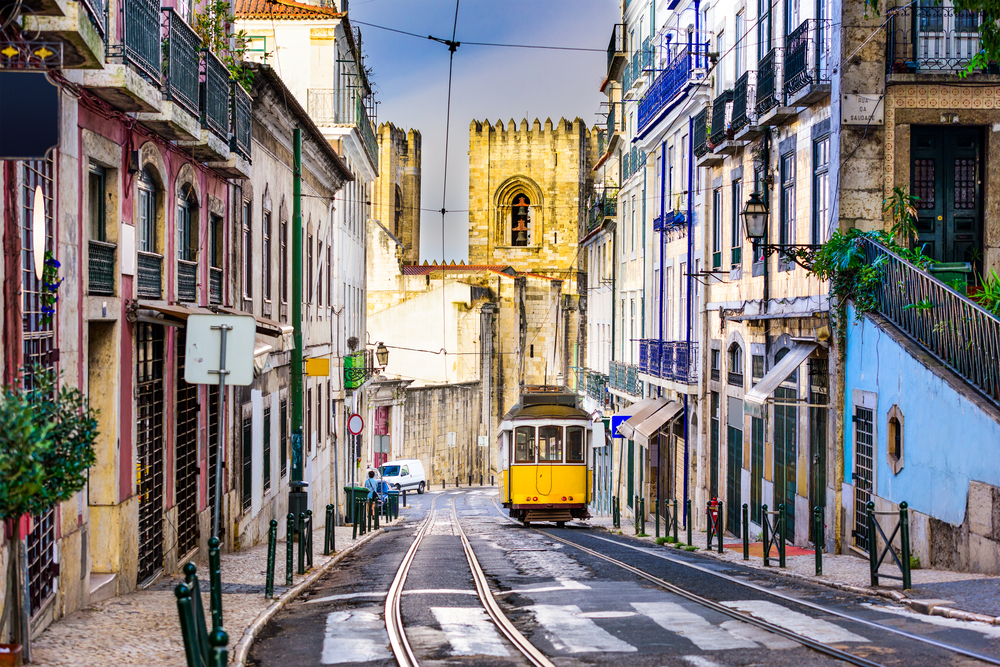 Portugal, which has one of the highest coronavirus immunisation rates globally, has relaxed numerous restrictions in a cautious return to normalcy.
Portugal, which was ravaged earlier this year by the Delta strain of the coronavirus, now has the highest Covid-19 immunisation rate in Europe and provides an example of a country grappling with what appears to be an endemic virus.
Tens of thousands of shouting soccer fans packed the Estadio da Luz in Lisbon last Wednesday to watch Benfica take on Bayern Munich. They gathered on the subway to the stadium, at the entry while officials patted them down, and after the game at food trucks, where they devoured sandwiches and drink to forget the thrashing their team had just experienced.
The government recently repealed a 30% capacity limit placed on stadiums to regulate Covid-19. However, things have not returned to normal: Fans must prove that they have been vaccinated, recently recovered from the disease, or tested negative. Masks are required in all stadiums.
According to the Portuguese government, nearly all adults over 50 have received at least one vaccine dosage. It is 95 per cent for individuals aged 25 to 49 and 88 per cent for those aged 12 to 17. According to Oxford University's Our World in Data, 89 per cent of Portugal's entire population of 10 million has received at least one vaccine dose, which is not far behind the rate in the world-leading United Arab Emirates, compared to 65 per cent in the United States and 73 per cent in the United Kingdom.
For the past month, Portugal has averaged six deaths per day, compared to nearly 300 at the peak in January. Adjusted for population, the current rate in the United States is around 200. In May and June, the number of deaths dropped to one or two each day before skyrocketing to 20 in July. Since the summer, the number of new daily documented illnesses and hospitalisations has been decreasing. The country is now averaging approximately 750 new cases per day, down from about 13,000 in January. There are around 320 patients hospitalised, compared to over 6,700 at the height.
On October 1, Portugal abandoned most of its Covid-containment measures, although living in Lisbon is nevertheless reminiscent of the pandemic's darkest days. Hand pumps delivering disinfection gel are standard, and although though it is no longer required, some churches still rope off chairs to ensure social separation. Masks are still necessary on public transit, in schools for pupils ten and older, and for staff in stores, restaurants, and bars with the Covid-19 certificate.
Masks are still required on the subway and other forms of public transit in Lisbon.
The subways are full; the rickshaw taxis, often known as tuk-tuk's in Thailand, transport tourists through the tiny alleyways of Lisbon's old town. Throughout the week, nightlife pulsates in various parts of the city, tram lines popular with tourists skip stops due to overcrowding, and a big new cruise ship docks at the harbour virtually every day.
Despite a vaccination rate that is the envy of public-health experts worldwide, Portugal's gradual return to normalcy is being observed as a possible path ahead for other countries as their vaccination rates rise and they consider when to abandon their remaining restrictions. The Portuguese approach contrasts with that of the United Kingdom, where a combination of fewer vaccinated people and virtually no limitations has resulted in an increase in illnesses and an increasing death rate.
Portugal escaped the initial wave of the pandemic relatively intact in early 2020. However, a sharp increase in cases in November of last year, followed by a ferocious spike in January, destroyed the notion that this small country tucked away in the southwest corner of Europe could avoid the worst of the pandemic.
Last week, tourists descended on Lisbon's Cais do Sodré neighbourhood, a hub for nightlife.