Last month, in my interview with Preferred Hotels' Josephine Lim, the hospitality group's MD for Southeast Asia explained what it takes to become a member of the well respected collection of luxury hotels, stating:
"Rather than focusing on traditional guidelines such as a maximum or minimum number of rooms, the Preferred Hotels & Resorts Collection Criteria is based on the guest experiences offered by the hotel and the respective position it holds within the market it serves. Our Collection Criteria comprises multiple touch points with emphasis on those that have the greatest impact on guest satisfaction such as staff response, cleanliness, dining options, amenities, and location."
Now Preferred Hotels has unveiled the latest batch of hotels to prove their mettle up against this exacting criteria, announcing 23 new worldwide properties for 2019.
Once a hotel is accepted as a member Preferred Hotels & Resorts and assigned to a specific collection, it is subject their Integrated Quality Assurance programme, which aggregates daily consumer review scores with periodic site inspections to ensure continuous compliance. 
December 31 2018 – Can Bordoy Grand House & Garden in Palma de Mallorca, Spain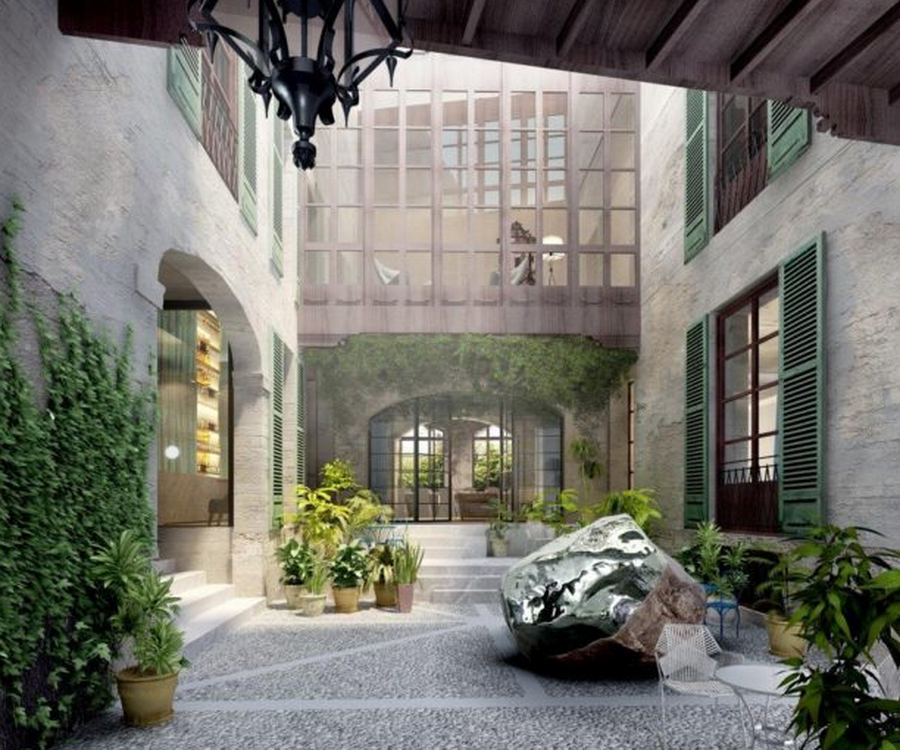 Can Bordoy Grand House & Garden, Mallorca's much-anticipated new retreat, is located in Palma's idyllic Old Quarter, just minutes from the harbor. Hidden on a quiet cobblestone street, this renovated medieval mansion features restored antique frescoes, wooden beams and gothic relics of the past alongside contemporary design and curated modern artworks to elevate the property's crumbling aristocratic beauty.
The 24-individually designed suites boast of ornate details including velvet curtains, extra-large king-size beds, and decadent freestanding bathtubs. Can Bordoy's secret wild garden includes a heated pool, jacuzzi, and spa treatment spaces set in secluded corners among the foliage and mature indigenous trees.
January 2019 – Hotel Bennett in Charleston, South Carolina, United States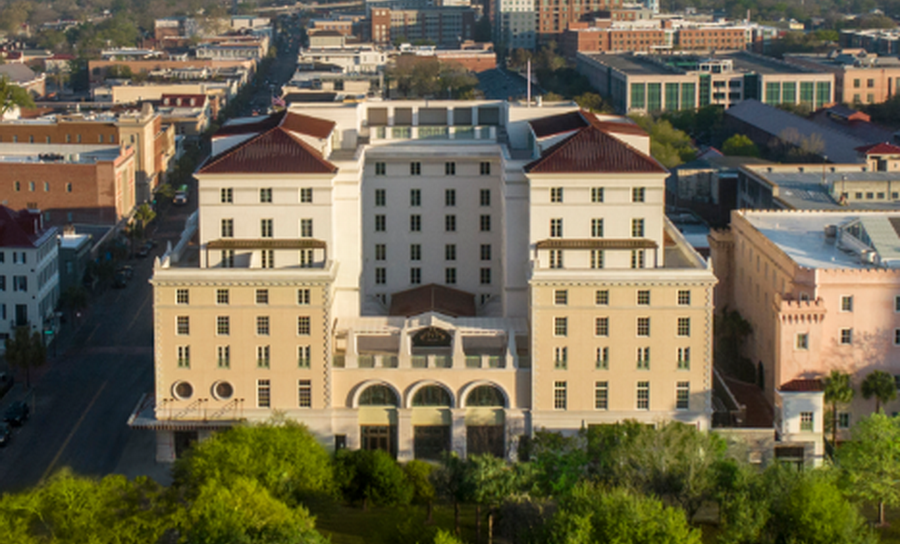 Overlooking Charleston's iconic Marion Square, the hotel will comprise 179 luxurious guestrooms and suites, a signature restaurant with stunning views of Charleston's famed park, a stylish bar and lounge utilising reclaimed pink marble, and a French bakery serving fine patisserie crafted onsite.
The hotel's design is informed by European and traditional South Carolinian design and includes a bar inspired by an Englishman's lounge and local limestone, with marble and copper incorporated throughout the interior decor. In addition to a spectacular rooftop pool with cabanas and bar, the hotel's destination spa is set to be one of the city's finest, offering guests a range of treatments inspired by the area's maritime surroundings.
March 2019 – Hotel EQ, Kuala Lumpur, Malaysia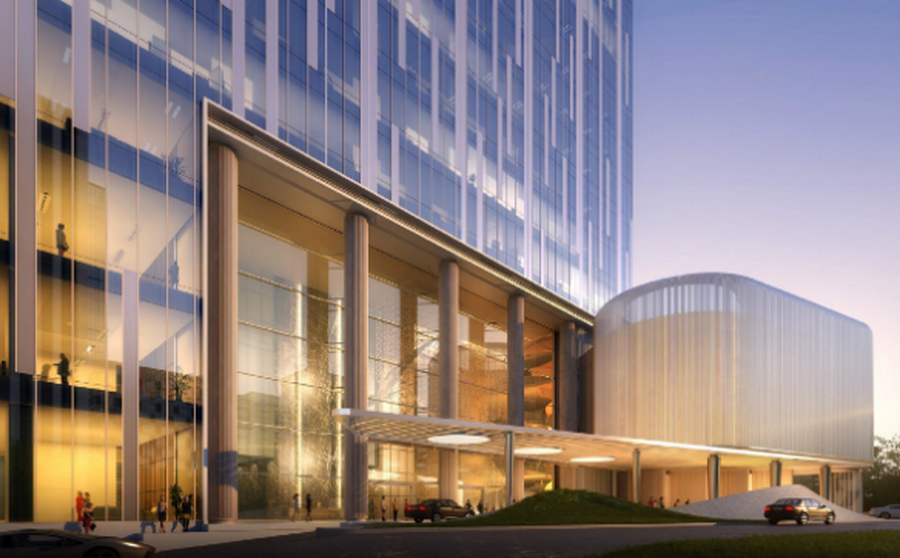 With a prime location in the heart of Kuala Lumpur's Golden Triangle, Hotel EQ is ideal for guests visiting the city's business, shopping, and entertainment districts, making it an excellent base for both business and bleisure breaks.
Set in a multi-use 52-story building occupying floors 29 – 52, the hotel comprises 440 contemporary rooms and offers stylish banquet halls, meeting rooms, and conference facilities, a variety of restaurants, bars serving authentic Pan-Asian and international cuisine, and an impressive rooftop Sky Restaurant and Bespoke Lounge with stunning panoramas of the city. Other amenities include a deluxe spa, located on level 29 and offering a 25-meter swimming pool and state-of-the-art fitness center, inviting guests to escape the bustle of the city following a day of meetings or sightseeing.
April 2019 – Lelewatu Resort Sumba in Sumba Island, Indonesia
A tropical and relatively unknown paradise in Indonesia's archipelago; next  year Sumba Island  will welcome the debut of Lelewatu Resort Sumba, set on a cliff-side overlooking a private lagoon and the Indian Ocean.
Dotted across 10 acres of land, the resort's 27 luxurious villas are designed with authentic Sumbanese wooden interiors, handwoven ikat fabrics, indoor marble baths, and private pools. Guests can sample exquisite local delicacies at two gourmet restaurants, be pampered at Maraga Spa, and experience a host of activities including yoga, horseback riding, trekking, and exploring the beautiful coastline, traditional villages, sacred lakes, and waterfalls.
Other 2019 openings
Atelier Playa Mujeres – Playa Mujeres, Mexico (January)
Estudio Playa Mujeres – Isla Mujeres, Mexico (January)
Garza Blanca Los Cabos – Los Cabos, Mexico – (January)
Mystery Hotel Budapest – Budapest, Hungary – (January)
The One Palacio de Anunciada – Lisbon, Portugal (March)
Hotel Hendricks – New York City, US (March)
Amerikalinjen – Oslo, Norway (March)
The Kitano Hotel Tokyo – Tokyo, Japan (April)
The Greystone – Miami Beach, Florida, US (April)
Hotel Samzeo in Omalo, Georgia (May)
Encore Boston Harbor – Everett, Massachusetts, US (June)
The Chedi — Mumbai, India (June)
The Laszlo – Parker, Colorado, US (August)
The Diaoyutai Mansion – Frankfurt, Germany (August)
Paramount Dubai – Dubai, United Arab Emirates (September)
The Daytona Beach Convention Hotel – Daytona Beach, US (October)
Amrit Resort – Singer Island in Palm Beach, Florida, US (November)