Primera Air bankruptcy: 5 truths why this Danish airline folded its wings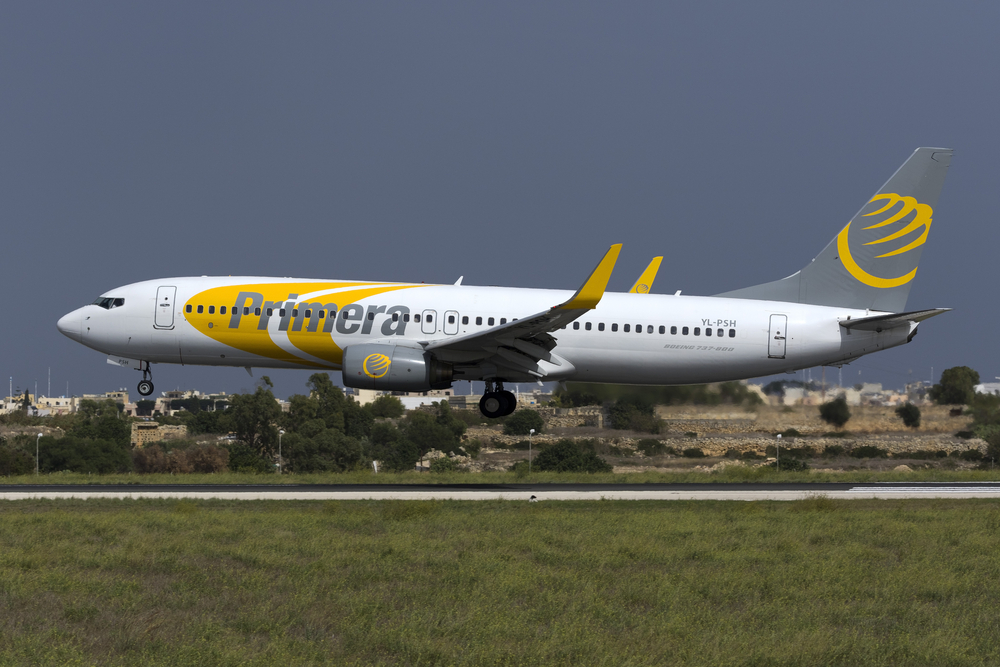 Primera Air shocked everyone last week when it halted all operations following its filing for bankruptcy, leaving thousands of angry passengers and crew stranded throughout North America, the UK, and Europe.
Primera Air and its codes for the world airline trade group, International Air Transport Association, were suspended on 2 October.
Without proper information to the public, Primera Air collapse led to a conundrum in some airports with passengers scrambling to book flights, crews begging other airlines to fly them home, and others just wanting to get a refund for their spoiled holiday plans.
Passengers and travel agents were furious saying that the airline did not have any contingency plan for its clients. The airline's customer service hotlines were also unreachable.
The Danish low-cost airlines finally pulled down the shutters after serving mainly Nordic passengers for the last 14 years. In 2017, the airline announced that it will embark on transatlantic flights flying from Stansted and Birmingham airports to cities like New York, Boston, and Toronto.
Primera Air spent heavily on marketing its new routes boasting transatlantic flights for less than USD 100 aboard the latest Airbus carriers. However, operations ended even before it started. Reports claimed that the airline abandoned plans for Birmingham altogether. The new routes proved to be a money-losing endeavour. After failing to secure funding, Primera Air threw the towel.
Primera's demise an opportunity for others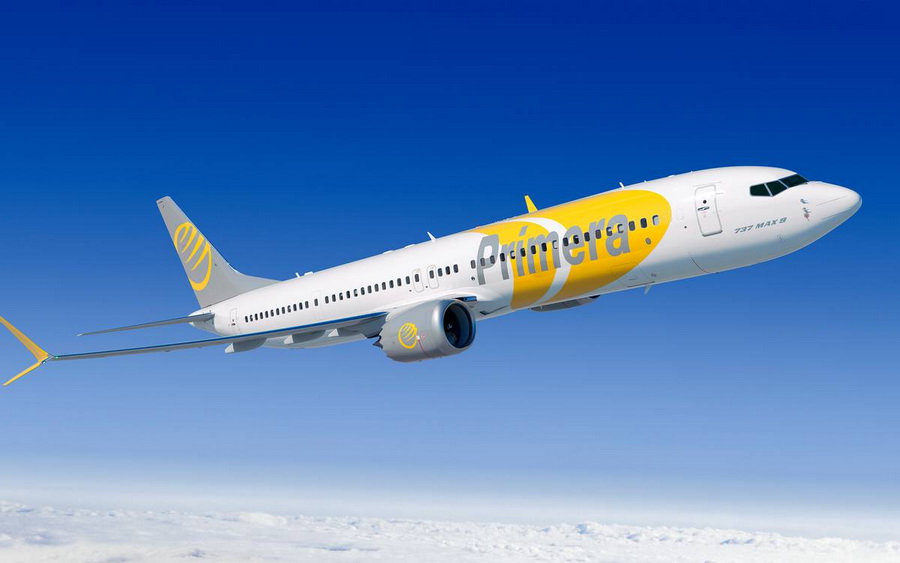 As Primera Air left its crews and passengers out in the cold, airlines and travel companies turn the catastrophe into opportunities. A handful of airlines, including British Airways, Norwegian, Virgin Atlantic, Delta Airlines and even Ryanair offered flights to stranded crew and passengers.
Travel tech start-up Flightlist also enabled stranded passengers to search one-way ticket to get home. In an exclusive interview with TD Media, Flightlist founder Hans Desjarlais said: "For stranded travellers wanting to return home, they'll have to purchase a one-way ticket. One of Flightlist's unique features is the ability to search by city, airport, country or region (continent) and by a departure date range (for example: the next 7 days)."
Meanwhile, TransferTravel reminds passengers that they can sell their unused hotel reservations or tour packages on their website. Simon Powell, the company's founder and CEO said: "Primera Air customers who are yet to travel will be facing the dilemmas of what to do next. If you are left with pre-booked, non-refundable travel arrangements you can no longer get to, list them with TransferTravel.com for resale – and get some money back. Consumers can list any element of their travel plans that they have paid for but can't use. We estimate that 80% of all travel is eligible for transfer."
What went wrong?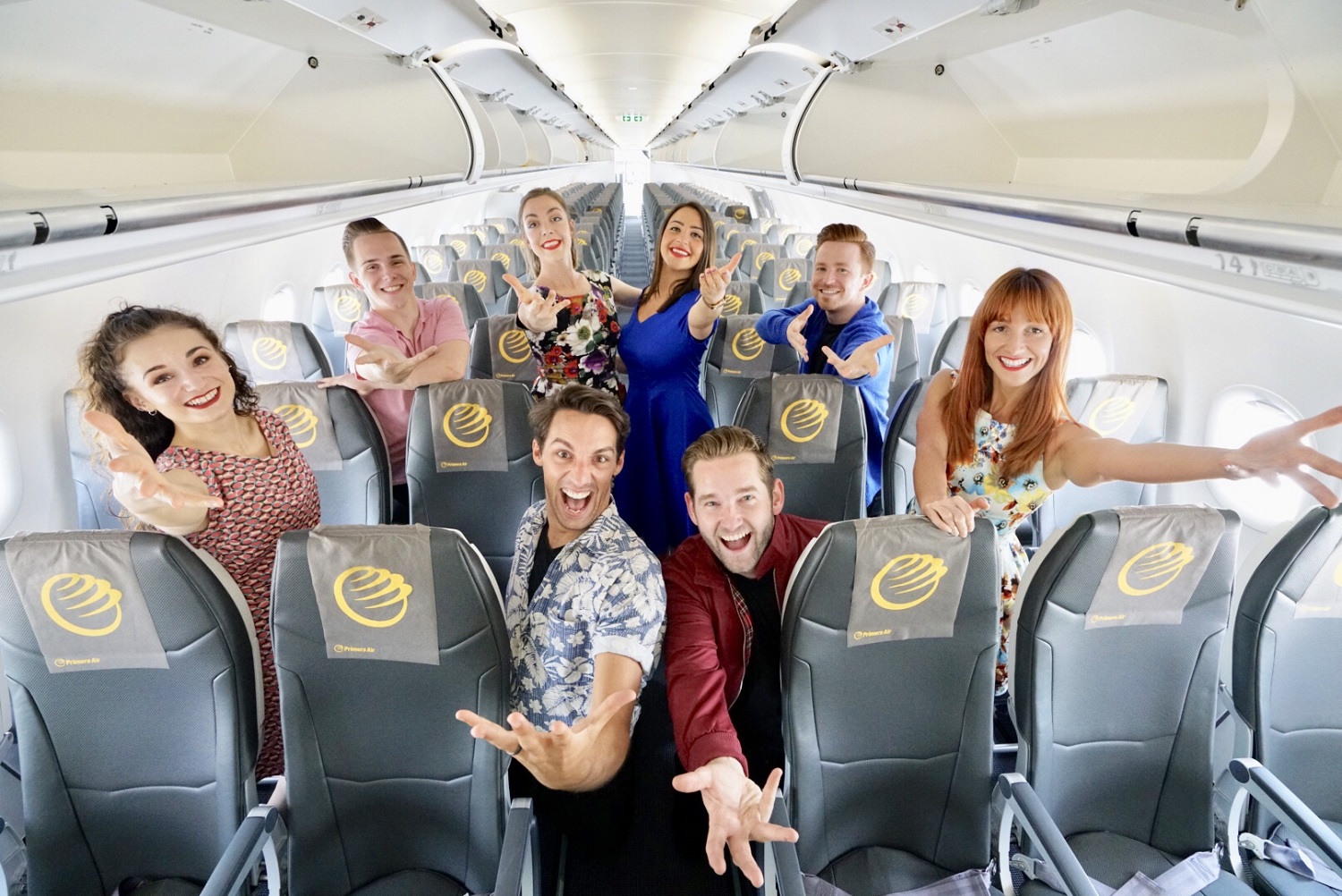 Did we suffer a déjà vu here, people? It's been exactly a year since Monarch shut down. TD Media looks into the history and supposed plans of Primera Air and pinpoints what exactly went wrong for this airline.
While the airline's new transatlantic route was revealed to be the main reason of Primera Air collapse, the company was struck by a series of unfortunate events that led to its demise.
Repair expenses
In 2017, alongside the announcement of the new transatlantic route, the company had to rebuild one of their planes that had been severely damaged by corrosion. The repair costs them EUR 10 million (USD 13 million).
Airbus' late delivery
Business was all good when Primera Air had focused on charter flights for Scandinavian holidaymakers. Full of ambition, it launched its low-cost transatlantic flights for less than a hundred bucks. Travellers were ecstatic and the airline spent so much on marketing and advertising the new routes anticipating passengers aboard their brand new Airbus carriers.
The airline did not factor in any delay on the delivery of their new A321neos. With tickets booked in advance, Primera Air was forced to follow the scheduled launch using a different aircraft until their new carriers arrived.
In an official statement, Primera Air said:  "2018 began with a fantastic start of our low-cost long-haul project with a brand-new Airbus 321neos fleet, however, due to severe delays of aircraft deliveries this beginning ended up being rocky and incredibly problematic: operational issues, cancellations of number of flights, loss of revenues are just a few to mention."
As Primera did not give enough leeway to the planes' delivery schedule and not accounting for any problems on the production line, they were left struggling when the planes did not arrive on schedule.
Leasing old, inefficient planes
As the A321neos did not arrive on time, Primera Air was left with no choice but to lease 26-year-old planes from National Airlines, which cost them almost EUR 20 million, in order to keep the planned flights running.
The ancient planes often have engine problems leading to delayed or cancelled flights. Not only that the planes were old, but they are also inefficient. Therefore, the promise of direct flights from London to New York actually had to make a stop in Iceland to refuel because the planes lack the fuel capacity to make a non-stop flight.
"The airline had to face the triple whammy of not receiving their desired aircraft on time, rising fuel prices and end of the summer peak travel season. Not having the right aircraft forced Primera to spend millions on leasing older, less fuel-efficient aircraft that required a fueling stop in Iceland while crossing the Atlantic. That messed up their economics and made the business unsustainable. It also did not help that their route network wasn't necessarily optimized for profits," Shashank Nigam, CEO of SimpliFlying, told TD Media exclusively.
High oil prices
As if the situation is not dire enough, jet fuel prices are at an all-time high. As of September 2018, prices closed at USD 2.19 per gallon compared to USD 1.80 per gallon in 2017. According to IATA's Fuel Monitor, the price average for jet fuel in 2018 is USD 86.9 per barrel.
All of these unforeseen expenses are too much for a budget airline offering long-haul flights for a song. Without deep pockets, it is only a matter of time until their funds run out.
Zero funds
While all of these are happening, Primera Air has been trying to get financing from their bank to keep them afloat, but with no luck. No one rescued Primera Air.
"The company has been working relentlessly during the last months to secure the long-term financing of the airline. Not being able to reach an agreement with our bank for a bridge financing, we had no other choice than filing for bankruptcy," Primera Air said in a statement.
Not an isolated case?
There were Air Berlin and Monarch, and now Primera Air, some people think that this is not an isolated case. In Europe alone, there are over 100 airlines that shut down in the recent decade.
"I don't believe this is an isolated case. Too many airlines get excited about low-cost long haul without having thought about all the things that could potentially go wrong. Others like Norwegian are bleeding too but have deeper pockets to ride through the trough," Nigam told TD Media.
Attracted by the increase in passenger numbers globally and healthy profits, the airline industry has attracted an explosion of budget carriers and over USD 200 billion in financing from private equity funds since 2009.
With many players vying for passengers, one can only win in this hyper-competitive industry if they play their cards right.