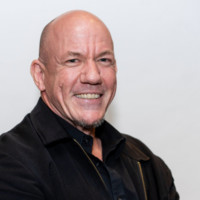 Full Name:
Stuart Lloyd
Languages:
English
Location:
Singapore
---
About Stuart Lloyd
Why am I The Dumbest Guy in the Room?
Call it the power of Beginner's Mind. As a trans-disciplinary outsider I'm allowed to ask really dumb questions that elicit highly insightful and powerful answers from you.
In such cases, it's a powerful plus point not to be an insider nor a domain expert.
In reality, I get to work with some of the most brilliant creative minds in the world, from some of the world's most progressive companies, so as a statement of plain fact, it's probably not far off the mark either 😉
But it seems I've been doing something right for the past 30 years at the intersection of creativity and commerce in Asia Pacific …
Featured
Head Hothead
Apr 2010 - Present • 12 years 4 months
Building awesome innovation thinking firepower, and inspiring progressive companies in Asia to bring fast and flexible thinking to Find the Future. We've turbo-charged teams from Citibank, Intel, Adobe, Accor, Colgate, Daimler Benz, Adidas and SHELL with our science-based practice-proven programs. Cutting-edge training workshops in business creativity, innovation ideation, creative problem finding. Opening up minds and busting people out of their glass cages. Check out www.hotheads-inno

...

vation.com for inspiring awesomeness.

Read more
---
STAY UPDATED WITH THE LATEST TRAVEL NEWS, JOBS & EVENTS!
Join over 180,000 travel agents, professionals and executives subscribed to our daily newsletter.
You can unsubscribe at any time