Romantic destinations around the world
Every year on the 14th of February millions of people send their Valentine's Day cards, flowers and gifts to celebrate one of the most romantic days of the year, and for those wishing to truly spoil their loved ones, a romantic getaway for two is a must.
Booking.com has delved into its more than 28 million listings in over 153,000 destinations around the world to reveal eight romantic destinations in Hong Kong and around the world* to indulge your loved one this Valentine's Day. You'll be spoiled for choice from a romantic break on a local island to a more adventurous escapade in Las Vegas. Make a grand gesture this Valentine's Day and sweep your partner off their feet with an enchanting break for two, whether locally or overseas.

Paris, France
Synonymous for being the city of love, Paris is a must-visit for any couple seeking a romantic destination this Valentine's Day. Top attractions to celebrate this special day include taking a trip to the Musée du Louvre, having a picture taken in front of the iconic Eiffel Tower, visiting the medieval Notre-Dame Cathedral, or taking a scenic drive through the city on a private romantic tour of Paris in an open-top car.

Soufrière, St. Lucia
The Caribbean island of St. Lucia is like no other place on earth, with pearl-dust beaches, turquoise-hued waters, luxury resorts, breath-taking waterfalls and a plethora of tropical marine life. For the ultimate romantic gesture dine on the beach with your toes in the powder-soft sands watching the spectacular sunsets. Or take a stroll through the diamond botanical garden, home to a mineral bath, nature trail, and the most colourful waterfall in the Caribbean.

Barcelona, Spain
For couples wishing to celebrate Valentine's Day where there's a glorious climate and lively beach culture, head to Barcelona where there are ample activities to keep everyone entertained. Visit the idyllic Parc de la Ciutadella, take a picnic in this green oasis or a romantic boat ride on the lake. Or experience the tastes and sights of Barcelona with a Gothic Quarter Walking Tour with Tapas and Flamenco.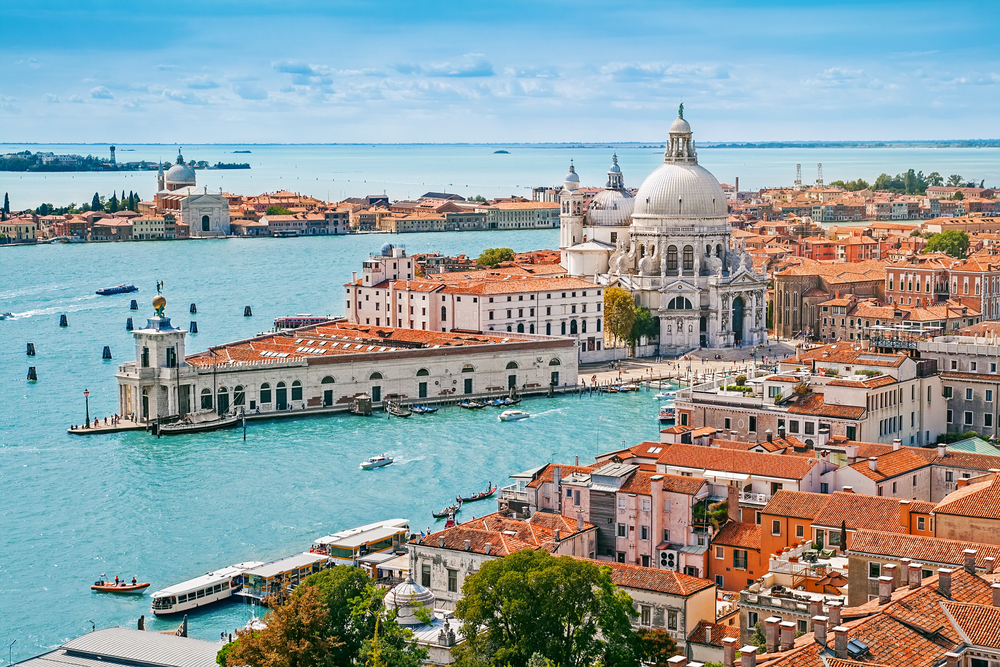 Venice, Italy
Climb aboard a gondola ride, put your arm around your loved one and be bewitched by the enchanting beauty of Venice. With secret passageways and canals that lead to breath-taking views, what could be more romantic than a trip to Italy's sacred city of Venice, often referred to as the honeymoon city. For the ultimate evening experience, enjoy a cabaret dinner show where you will be treated to a baroque-style theatre and a multi-course dinner.

Maldives
Perhaps considered the most extravagant island escape, the Maldives is the ultimate wish list Valentine's Day gift. Scattered like jewels across the Indian Ocean, the Maldives is home to an abundance of tropical marine life, miles of unearthed pearl-dust beaches and luxurious villas set on stilts with private access to the cerulean waters. Romantic attractions include luxury spa treatments with panoramic vistas of the ocean, sunset boat cruises, out of this world diving and island hopping adventures.

Las Vegas, USA 
Voted one of the top destinations by Booking.com travellers for adventure, glitzy and fast-paced Las Vegas is the ideal destination for couples who want to have an exhilarating Valentine's Day. Take in the sights of the famous strip with a helicopter ride, enjoy the thrills of the theme park or take a day trip to the breath-taking Grand Canyon on a Self-drive Tour to the West Rim of the Grand Canyon where adventure-loving couples can walk on the skywalk and fly through the sky on the zipline.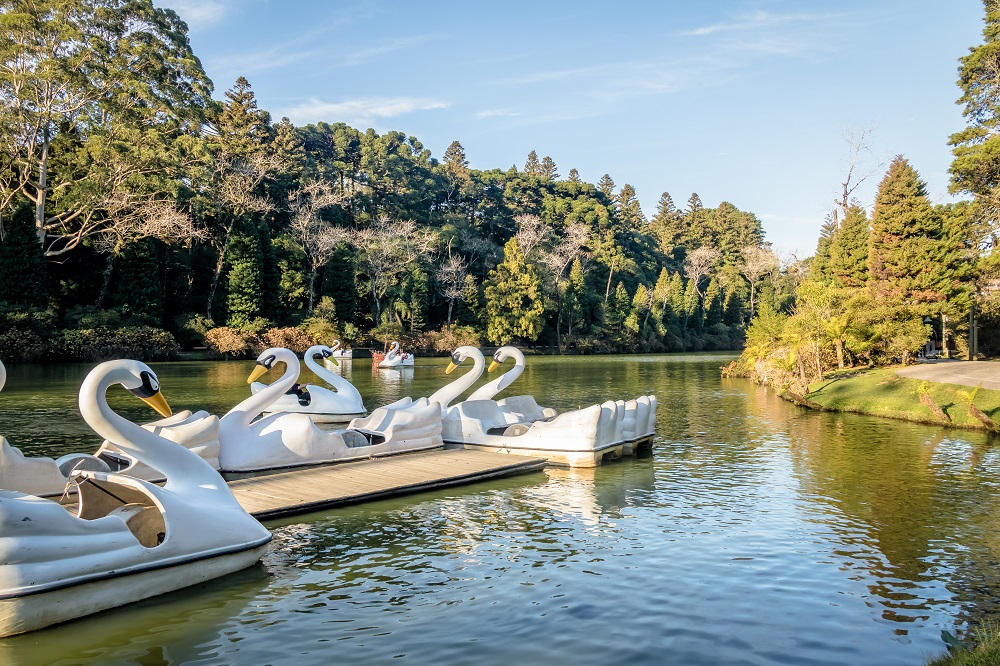 Gramado, Brazil
For a romantic off the beaten track vacation this Valentine's Day, head to the mountain resort of Gramado in Brazil. Featured in Booking.com's trending destination for 2022, take a visit to this 'Romantic Route' of southern Brazil. Picturesque mountains and charming boutiques are vast in this quaint Swiss-like village. Explore the region's wineries, take a tour around the many chocolate factories or take your loved one around the world with a visit to the popular Mini Mundo; a park full of mini replica buildings including the Neuschwanstein Castle in Germany and the Church of Sao Francisco de Assis in Brazil, for a quirky yet romantic escape.

Cameron Highlands, Malaysia
Located north of the capital Kuala Lumpur, the Cameron Highlands is renowned for its impressive tea plantations, exquisite mountain views and cooler climate. It's also famous for its flora and fauna which is why Cameron Highlands happens to be amongst the top endorsed destinations for flowers. Couples can enjoy the stunning scenery on a tour of a rose garden, take a hike to the Cactus Valley to see the sunrise or visit the pristine Lata Iskandar waterfall to be memorized by nature's beauty.