"Shifting mindsets and creating a winner mentality," Katerina Giannouka's first year at Radisson
Contributors are not employed, compensated or governed by TD, opinions and statements are from the contributor directly
Following Katerina Giannouka's appointment as Radisson's head-honcho in APAC, the driven executive was thrown in at the deep end with a major company rebrand, overseeing an aggressive expansion strategy  and looking after more than 130 hotels and 25,000 employees.
I sat down with the vibrant and driven hotelier to find out more about what it takes to be the Radisson's Asia Pacific president.
TD: It's been almost exactly a year since you took the role of Asia Pacific President, what have been your biggest challenges in this time, and how did you solve them?
KG: I joined RHG at the most exciting moment in the company's history and weeks before the launch of Destination 2022 our 5-year strategic plan. The 5YP sets out our road map to step-change the business and radically transform into one of the top three international hotel companies.
"Build the team, access resources and share the vision"
The first challenge I faced was time (or lack thereof) with the company undergoing transformational changes. To address these challenges, my first action was ideological: fully embrace the company's 5YP (five year plan). I was committed to the team and company's success and the 5YP provided a clear road map, with defined and measurable milestones to track performance.
There were numerous business issues that needed attention and to create impact fast, I focused on three key initiatives: Build the team, access resources and share the vision.
Build the team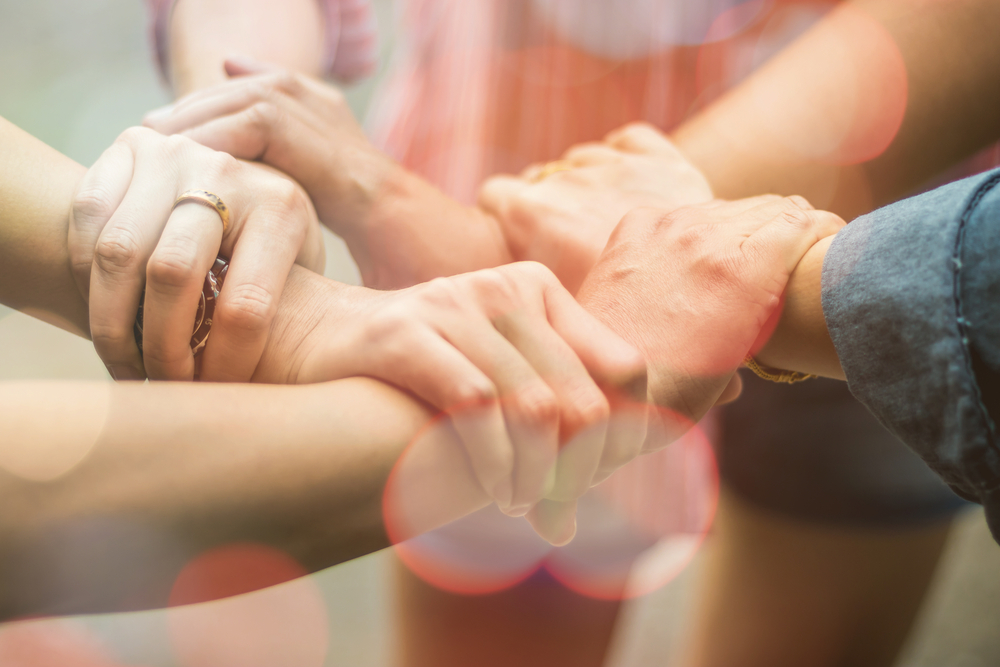 One of the main drivers of our 5YP is growth– we are targeting to double the size of our APAC portfolio by 2022– and we immediately got to work on building a stellar new development team. We also restructured and strengthened the Commercial team and created a new brand team.
Building the team also meant shifting mindsets and creating a winner mentality. We did this by measuring results and celebrating early wins. By mid-year the teams had shifted into believing that there was a possibility that we could be successful, and by the end of Q3 we knew that we were set to achieve the best year on record.
Access Resources
In addition to growth, our 5YP sets out seven key focus areas to drive new value to our business. It also keeps our structure lean, so adding unchecked resources was not an option, we had to work smarter and more efficiently. The game changer for APAC was to break down barriers and establish a one-team mindset. This enabled us to tap into a wealth of global resources.
Adopting a global mindset enables us to work more efficiently, share tools and best practices, execute a common strategy. Ultimately this allows us to drive brand consistency across our portfolio, creating a better experience for hotel guests.
Share the vision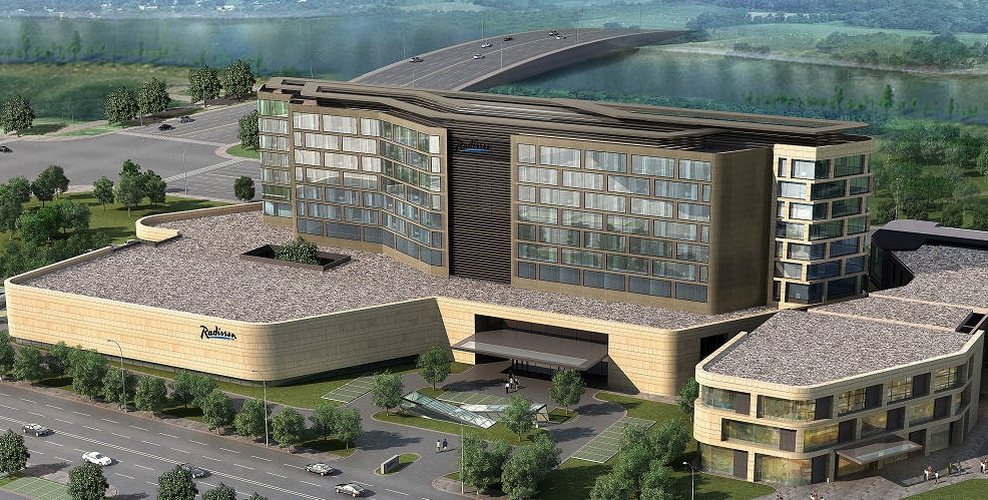 Perhaps the most important step was to Share the Vision. Our vision is to be one of top three hotel companies in the world. In our company's beliefs, one of it is, "We believe anything is possible." With the right mindset and an open, trusting and supportive team that acts with integrity, I truly believe this.
"Be a leader every day"
My message to the team was simple: be a leader every day, take ownership and focus on execution, and – just leave open the possibility that anything is possible – even if we don't know how. Nearing the end of 2018 (year one of 5YP) has turned out to be our best year on record and our vision is becoming a possibility.
Having just celebrated my first year anniversary with RHG, it has been the most memorable and rewarding year of my life. The challenges have been many, and watching our team develop and grow to overcome them one by one to achieve record results has been priceless.
New role
How does being the Asia Pacific President of Radisson Hotel Group differ to your previous role, VP of development in APAC for Rosewood?
My role at RHG is to work in partnership with the global and Asia Pacific leadership teams to drive success and growth for the APAC region. This includes leading our corporate offices in Singapore, Shanghai and Delhi and overseeing our 130+ hotels in the region with some 25,000 employees.
At RHG, while I am responsible for APAC's expansion, the scale and focus of my current role is far broader. The scale of resources available to a company of RHG's size is also very different. I previously mentioned EMMA, our cutting edge unified technology platform– the project requires significant investment and it takes a certain scale to make it viable. Of course, having scale brings other challenges, such as managing brand consistency across the portfolio.
The broad range of my responsibilities and the diversity of the teams I work with keeps me on my toes and provides ample opportunities for a memorable and fun working environment. The role also requires me to travel to our global headquarters in Minneapolis and Brussels and this has given me the opportunity to re-connect with a number of "second time" colleagues– and even one or two third-timers.
Rebranding
You guys recently rebranded from Carlson Rezidor to Radisson Hotel Group, what was the strategy behind this and why did the company feel it was necessary to make such a massive change?
"One truly global company, unified and driven by a common strategy"
The new Radisson Hotel Group name leverages the powerful brand equity of the globally recognised Radisson name. It drives awareness amongst consumers and partners and unlocks new efficiencies through a consolidated approach to marketing across the group's eight brands and portfolio of more than 1,400 hotels in operation and under development.
The corporate re-branding also signalled the alignment of two companies, the former Carlson in the US/Asia and Rezidor in EMEA, into one truly global company, unified and driven by a common strategy.
Can you explain a little bit more about the Global Steering Committee, how it works and why it was set up?
Radisson Hospitality Inc. and Radisson Hospitality AB are each governed by boards of directors that are independent of each other and vested with the authority to govern their respective businesses. These boards are advised by a Global Steering Committee made up of equal number of representatives from Radisson Hospitality, Inc. and Rezidor Hotel Group AB. The purpose of the Global Steering Committee is to:
Provide guidance and strategic counsel to both management teams and boards
Foster a deeper level of collaboration and communication
Ensure alignment on important matters such as partnership and global growth
Great expectations
"Become the company of choice for guests, owners, investors and talent"
Has the rebranding achieved what was expected of it?
Our vision is to become the company of choice for guests, owners, investors and talent. The rebranding of the umbrella brand, Radisson Hotel Group, leverages the powerful brand equity of the Radisson name, drive awareness and increase marketing efficiencies.
Looking closely at our five-year plan, we anticipate seeing healthy underlying business performance, coupled with strong growth trajectory, in all of our brands. With core expansion priorities in anchor APAC markets and well-placed dedicated resources, we are optimistic and in a prime position to double our portfolio size.
Keen interest and good publicity have emerged from the rebranding. The feedback from our key stakeholders, owners, guests and employees have been very positive thus far and I am confident that we are set up for success.
Expansion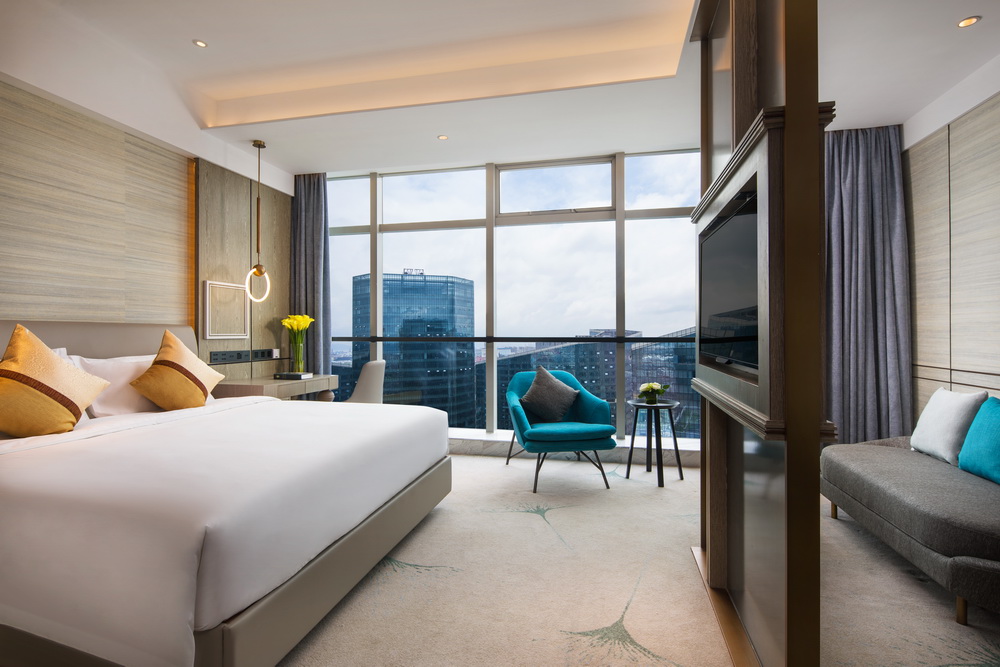 The organisation has seen some serious growth in Asia and India over in the last few years, what has been the exciting aspect of this growth for you and what is the ultimate goal in the region?
Radisson Hotel Group aims to double the Asia Pacific portfolio, adding 20,000 rooms in the midterm. Asia Pacific is the most promising and energetic growth region of the world.
The Group continues to see very healthy underlying business performance with a strong growth trajectory. With emerging economies driving the hotel industry's growth, businesses in Asia Pacific are responding to this geographic market segment. As Asia Pacific gains scale and gravitas in the global economy, we see excellent potential across the region, including developing secondary markets and cities.
Our expansion efforts continue to remain focused in the region with strong leads in Australia and the Southeast Asia region.
"Operating in China for over 20 years"
China can be seen as being, both, separate as well as part of Asia, how does Radisson's expansion in China differ strategically to say Thailand, India or Japan?
With our five-year plan, we anticipate seeing healthy performance, coupled with strong growth trajectory, in all of our brands. We have been operating in China for over 20 years and we intend to build on our existing strength in key cities, while targeting aggressive growth in second tier cities.
Our full-service brands continue to resonate with the market and now we are placing a strong focus on expanding our mid, upscale and lifestyle segment with the Radisson, Park Inn by Radisson and Radisson RED brands. Before we close of 2018, we will see the opening of Radisson Blu Zhengzhou Huiji, Radisson Ningbo Beilun and Radisson Suzhou.
For Southeast Asia Pacific, we will strengthen our presence in emerging markets and gateway cities. There are strong opportunities across all brands in countries such as Thailand, Indonesia, Vietnam, Japan and Australasia.
SOS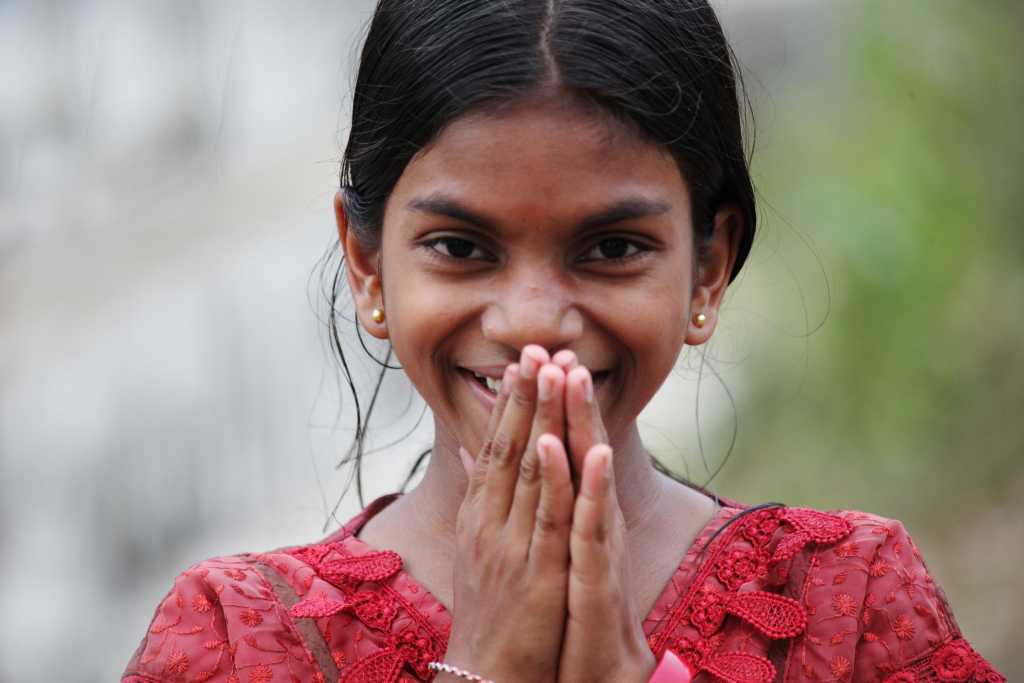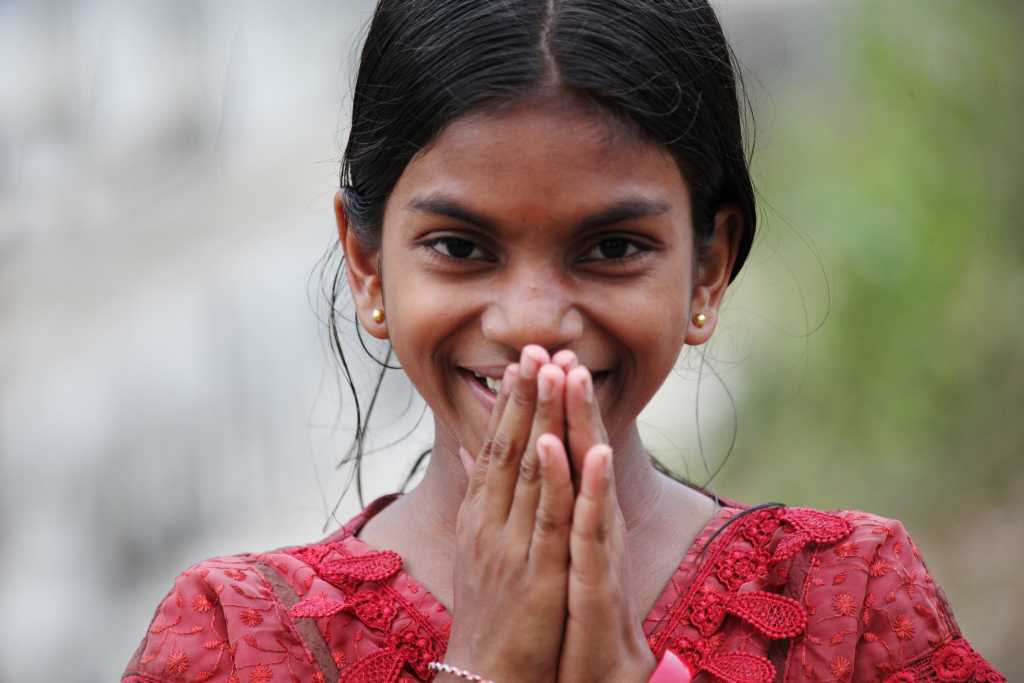 Radisson recently shared news of your 'Make a Difference' campaign, can you explain, in your own words, how the project works and what Radisson gets out of the collaboration with SOS?
As a responsible business, Radisson Hotel Group embarked on this initiative which strengthens the existing partnership we have with SOS Children's Villages International. The campaign firms up our belief that our customers appreciate a message with a purpose and we are empowering our customers to make a difference through this initiative.
We care passionately about people within and beyond the walls of our hotels. This campaign demonstrates our commitment to building a better and brighter future for underprivileged children through education. We also provide them an opportunity of working with Radisson Hotel Group upon completion of their studies.
An awareness of social responsibility and community links is becoming more and more important for the hospitality industry, can we expect any more drives, like 'Make a Difference', in the near future?
Yes, definitely. 'Every Moment Matters' is Radisson Hotel Group's signature service philosophy and forms the core of beliefs. The 'Make a Difference' campaign drives awareness of the charity's good cause and improve children's lives and potential for a bright future. We will continue to develop initiatives that are beneficial to multiple stakeholders and empower our guests to be a part of the movement.
Future insights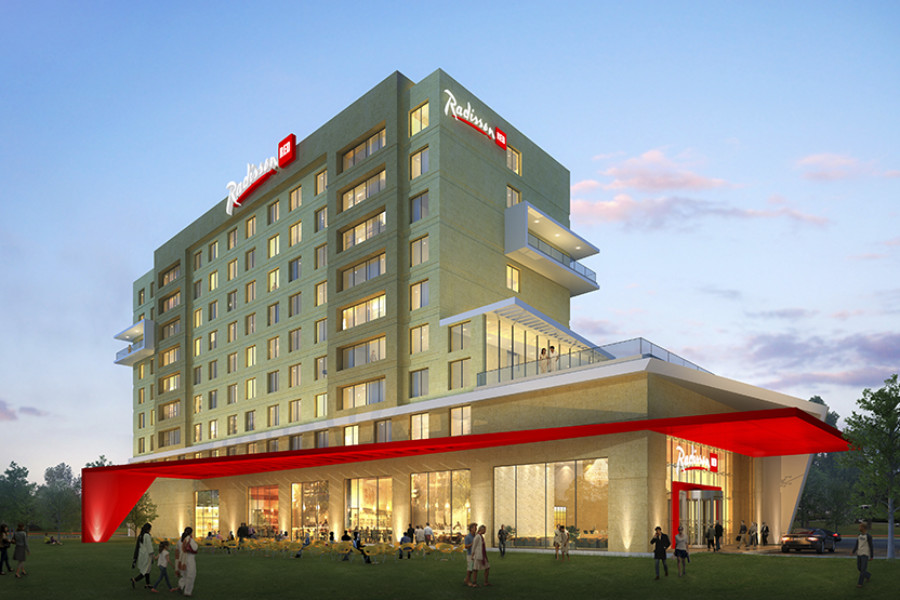 What is coming up for Radisson in 2019 and beyond?
Radisson Hotel Group will continue to execute on our robust five-year strategic plan to transform the global brand architecture and optimise every part of the business.
Significant changes in the brands arena continue to be a key focus in 2019, with strategic plans mapped out, our hotel brands will see new standards and implementation coming to play. New brand experiences, stemmed by the brand pillars to create memorable moments for our owners, employees and guests.
We will also grow our business in established markets where we already exist and increase our presence in key markets and gateway cities where we do not have hotels. To do that, we will rely on our re-defined brand architecture and specifically those brands that have a high average daily rate.
We anticipate to welcome our first Radisson RED hotel in India next year (above) and shortly after, in China.