"The way online travel worked was broken" says Triptease founder
Contributors are not employed, compensated or governed by TD, opinions and statements are from the contributor directly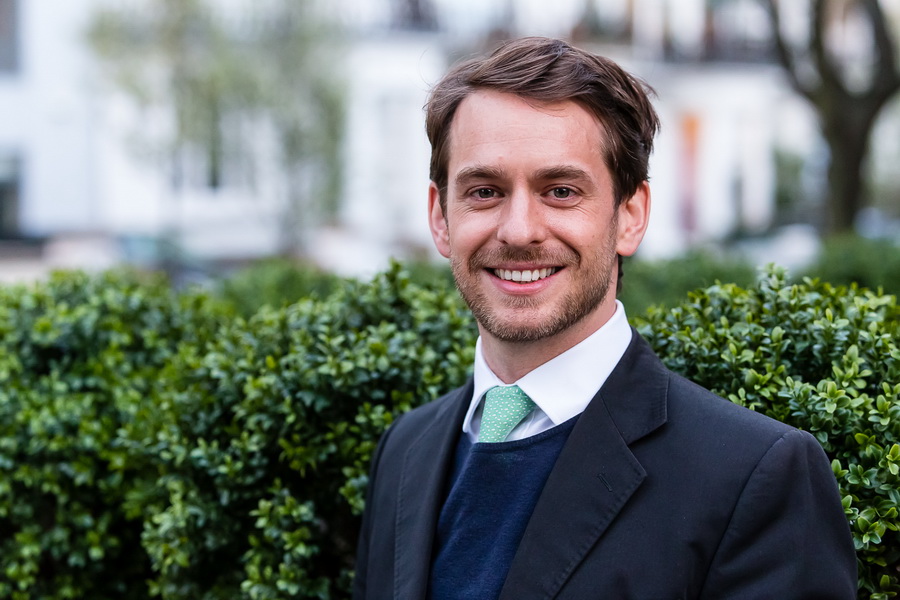 It's always a good sign for any startup company if the original investors come back for a second round of funding – the initial interest shows there is potential in the concept, but coughing up more cash means the investors really believe in the project and the way it is being developed.
That's exactly where direct booking company Triptease found itself last month when BGF and Notion Capital contributed a further USD 4 million on top of their original contributions. Now, with their total investment standing at USD 13 million, I spoke to Charlie Osmond, Triptease's rakish founder and 'chief tease', to find out about the company's inception, the Direct Bookings Summits and more.
(TD)In your own words, can you explain the evolution of Triptease, how and when you first noticed the problems created by OTAs, the inception of the company and how the business has grown since then?
(CF)We founded Triptease back in 2013 to reduce travel booking anxiety. I was actually in the process of booking a family holiday and couldn't believe how painful the planning process was. We spent the next three months working in the lobbies of hotels around London, talking to staff and guests to identify the pain-points and see where we could make a difference.
"The way online travel worked was broken"
It quickly became clear that the way online travel worked was broken. Misleading or fluctuating rates on third-party sites were confusing travellers and costing hotels an eye-watering amount of money. I remember not being able to believe quite how much the industry was paying out in commission fees.
We launched Price Check, our real-time price comparison widget, in 2015. That quickly got us to huge scale as hotels around the world realized the value of proving to guests that direct price was best. Since then, we've attracted nearly USD 20m funding and built out an industry-leading direct booking platform used by thousands of hotels across the world.
"We can benchmark an individual hotel's performance against thousands of others"
We know the OTAs benefit from massive data scale, so we're really focussed on delivering the same benefits to our community of hoteliers. We can benchmark an individual hotel's performance against thousands of others in our database, and provide tailored, data-driven suggestions as to how they might improve their website conversion rate.
As we move forward, we're looking towards increased automation of messaging, parity management and website optimization on the behalf of the hotelier so they can get back to doing what they do best – providing an incredible guest experience.
What is your ultimate dream for direct bookings and is there space in the market for direct bookings and large travel aggregate sites?
OTAs play a really valuable role in the online travel industry. They allow hoteliers to reach incremental bookings that they would never be able to achieve with their own digital marketing budgets, and they constantly expose properties to new audiences that wouldn't have found them otherwise.
"There's a notorious OTA practice of buying up a hotel's keywords"
The problem OTA's take up 70, 80, 90% of a hotel's distribution and making it very hard for a hotel to achieve bookings any other way. There's a notorious OTA practice of buying up a hotel's keywords on Google so that the hotel themselves can't afford to market on the most crucial of channels.
Triptease's 'ultimate dream' is for every hotelier to be empowered to deliver an incredible guest experience on their website, the same as they would in their lobby. A thoughtful, tailored, seamless online experience is the most effective way of increasing conversion rates and getting guests to return to your site time and time again.
Hotels have something the OTAs will never have: a personal relationship with the guest. It's time for hoteliers to be able to bring those relationships online and use them to inform every online guest experience.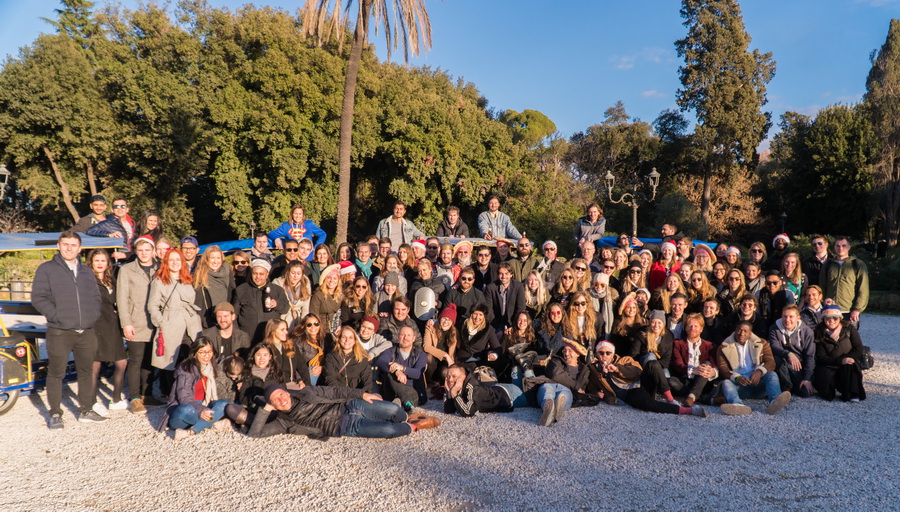 What have been the biggest challenges you have encountered since Triptease launched in 2012, and how did you overcome them?
Hiring well is really hard, and it's definitely been a challenge for us as we expand globally (we started off in London but now have offices in New York and Singapore). It's something we put a lot of effort into, as well as thorough onboarding and keeping our satellite offices connected with head office. We're constantly communicating via Slack and we have regular town hall meetings where all three locations dial-in, which is harder than it sounds.
When and why did you start running the Direct Booking Summits?
The first Direct Booking Summit took place in London back in 2016, followed by Washington D.C in September. We were aware of this emerging 'Direct Booking Movement,' with savvy hoteliers beginning to think about ways to reduce their dependency on OTAs, and we wanted to bring those people together and really provide a catalyst for that movement.
"Delegates can take away real actions to implement in their hotel as soon as they get home"
The atmosphere of the first event was incredible – it truly felt like we'd organized something special. We always work hard to make sure the content is top-quality and led by case studies, so delegates can take away real actions to implement in their hotel as soon as they get home.
Over the last three years, we've seen the movement grow from a budding idea to a fully-fledged cornerstone of the online travel landscape. This year in Amsterdam we had speakers from Airbnb, TripAdvisor, Starwood and Barceló – this is something that everybody is talking about and we're very happy to provide the arena in which to discuss it.
'Our main goal with the Direct Booking Summit is to educate and drive the Direct Booking Movement"
How do the summits fit into Triptease's overall plans?
Our main goal with the Direct Booking Summit is to educate and drive the Direct Booking Movement forward – you won't find us blowing our own trumpet too much at the events! Having said that, the events are really a great way for us to share with hoteliers not only what we offer as a company but also the intense research and learnings that have come with developing our platform.
For instance, our chief product officer and principal product marketing manager led a workshop at the most recent Direct Booking Summit all about the digital customer journey informed by the work of our research and development teams. It's great to be able to showcase the business in such a cross-functional way.
Triptease will launch the Direct Booking Summit in Asia for the first time in 2019, how popular is the movement in Asia  and how does the Asian event differ to previous events?
The Asian market differs in many ways to our more established regions in Europe and North America, and in many ways it's a lot more advanced. Mobile, for instance, plays a huge role, far greater than in the US. Our automated assistance offering (Front Desk) has a prominence in the platform when we're operating in Asia that is perhaps different to when we're talking to a hotel in Spain, as messaging is just such a huge part of e-commerce in this market.
"We have so much to learn from hoteliers in APAC "
The Direct Booking Movement as a whole is a little more incipient, but hoteliers are really beginning to take interest and care about managing their parity – which is just so much harder in Asia than e.g. Europe. There are far more regional OTAs, and parity clauses can be weakly-enforced or even non-existent.
Our summit in Singapore is going to focus on really region-specific issues, we're not just going to try a one-size-fits-all-approach. What's relevant in Amsterdam is not always going to be relevant to Singapore. I think it's going to be an amazing event – we have so much to learn from hoteliers in APAC and I can't wait to meet them all individually.