Direct bookings startup Triptease's funding reaches USD 13 million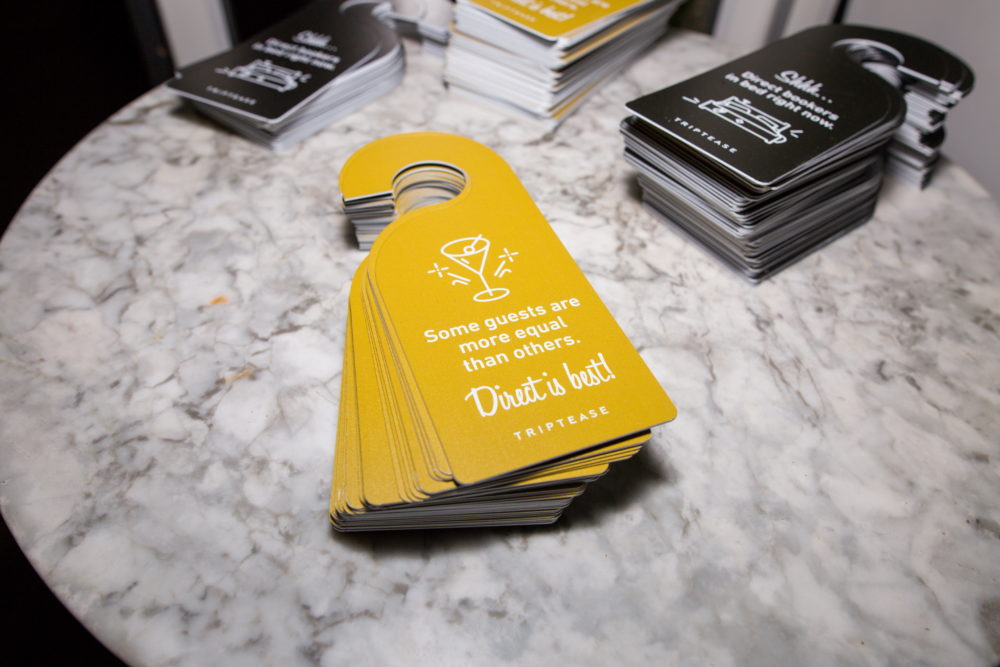 Following our story in April where Triptease content manager Lily McIlwain, told us about the direct booking start up's report into the future of A/B testing, the company has now announced it has raised USD 4 million from original investors BGF and Notion Capital.
The additional funds bring the total monies raised up to a total of USD 13 million.
Charlie Osmond, founder and chief tease at Triptease, said: "We are delighted that our investors want to back us further in our bid to shift the world to direct bookings. A direct relationship with customers reduces a hotel's spend on middleman commissions whilst allowing them to offer cutting-edge services like mobile check-in alongside ancillary upsells. Savvy consumers have also started to realise hotels prefer guests who book direct. Room upgrades and special incentives have become commonplace benefits for booking direct."
Triptease in Asia
Triptease will use the additional cash to develop its business in Asia, following on from the successful opening of its Singapore office last year. As well as to continue developing its products and services, notably by upping the current roll our rate of its automated chatbot to more hotels in the region.
The latest tranche of funding will also go towards the development and expansion Triptease's Direct Booking Summit event, which takes place in different regions around the world three times a year – with the next edition kicking off in Amsterdam on 27 June, with representatives from Best Western, Google and Airbnb.
We are very happy to provide Triptease with more capital – Simon Calver, BGF
Simon Calver, head of investments-ventures, at BGF, said: "Triptease is building its business around the world very rapidly. As consolidation takes place across the travel sector, there is a huge opportunity for Triptease to sell its software to hoteliers who really care about building a high-quality business. As a patient capital investor BGF is excited about the long-term growth potential that travel offers for disruptive software businesses and we are very happy to provide Triptease with more capital as its expansion continues apace."
Here at TD, we put our best efforts to provide the latest and most valuable content to our readers. It is a true labour of love - where we work hundreds of hours each month - to make sure we offer meaningful content. If you value what we do, please consider a donation of any amount.
This would mean the world to us! Thank you and click here to proceed!