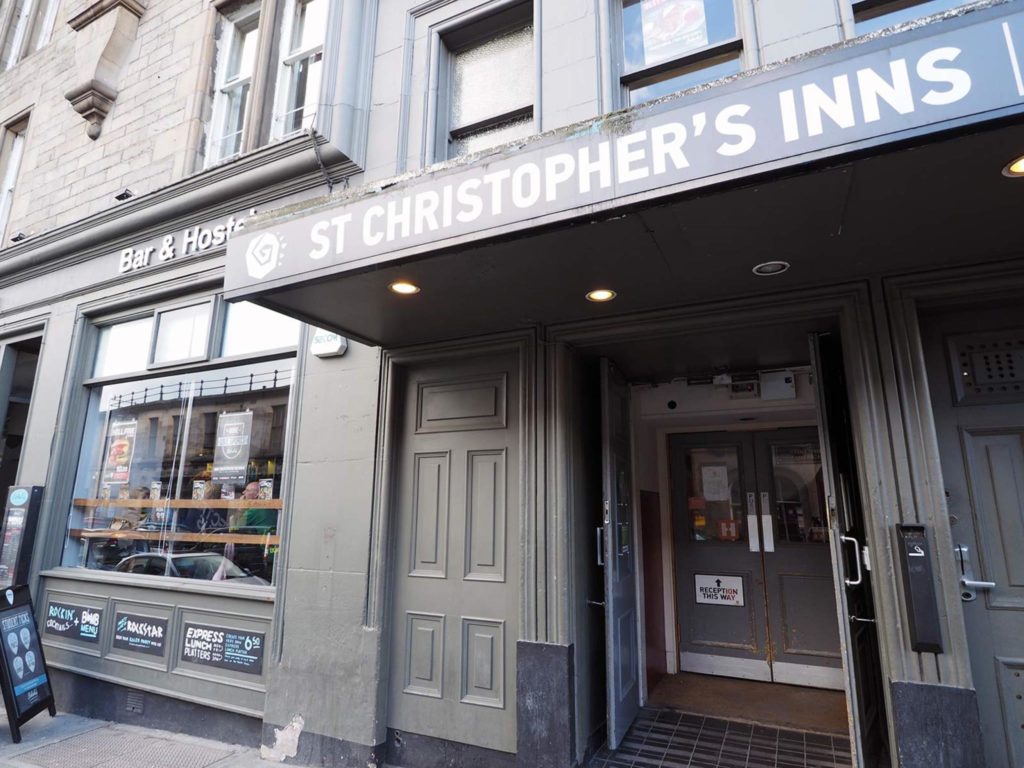 If bespoke experiences are the social currency, then sleeping inside a secret Vault Room is gold.
Travellers will have the chance to sleep in one of the world's most unusual hostel rooms – after developers discovered a secret vault while creating a trendy new stopover for young backpackers.
Fit-out experts and architects uncovered the hidden 3.2 square metres vault during the refurbishment of a former fruit market in the historic heart of Edinburgh, Scotland, a hugely popular destination with young travellers.
Owners of St. Christopher's Inn chain have transformed it into the centrepiece room available to guests at its new 139-bed hostel, retaining the foot-thick walls and the original six-inch thick, steel safe door – which has been welded open to avoid any trapped travellers.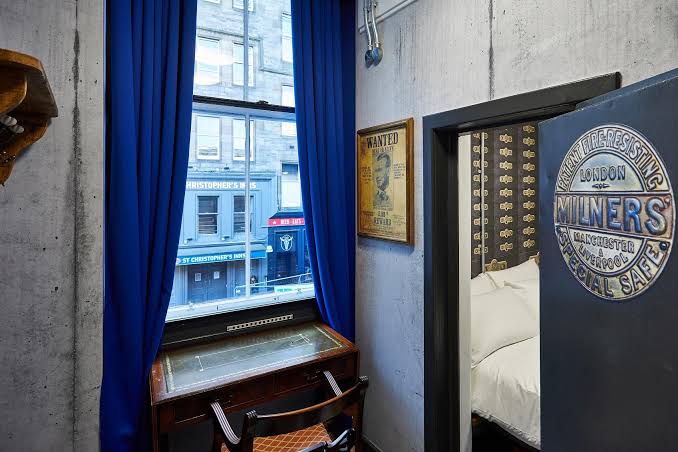 Sophie Herbert, marketing director at parent company Beds and Bars, which operates successful hostels and bars across nine cities in seven European countries, said: "It's an absolutely amazing find.
"It didn't show up on any plans so we didn't know this vault existed until the site team came across it. The entire room is basically a large, walk-in safe. Our best guess is that it was a vault for cash takings from the days when the site was a flourishing fruit and veg market serving the city. Certainly, it would have been almost impregnable.
"As well as reinforced walls that are more than a foot thick, it has a steel door which weighs more than a tonne. Sadly, there was no secret stash of cash or bullion inside. In fact, all we found was an old shoe. We believe we have come up with the perfect use for the space, by turning it into a brilliant double room with all mod cons. It is very cool and different and we really expect it to appeal to our young target market. And with doors and walls so thick it is guaranteed to be very well soundproofed!" Herbert said.
The Vault Room is the most exclusive in the hostel, which caters for young backpackers from all over the world. As well as a double bed, and an en suite bathroom it has lots of design elements giving a nod to its heritage – including specially-designed wallpaper that looks like rows of safety deposit boxes, and an internal safe that provides a gamification experience where the guest can crack a code and break into the safe to win some goodies.
The challenge comes as part of a long-term partnership between Beds and Bars and local escape room specialists Escape Reality, to implement permanent game features and puzzles in the room and provides a unique entertainment experience exclusive to those who stay in the Vault Room.