What's new in California this summer?
From new hotels and attractions to the best outdoors activities and culinary experiences, here are nine places that you should keep on your radar when heading to the Golden State this summer.
Attractions
Presidio Tunnel Tops, San Francisco
The Presidio Tunnel Tops, which opened this weekend, is the newest extension of the Golden Gate Recreation Area. Built on top of the Presidio Parkway Tunnel, the 14-acre national park expansion will connect the historic centre to Crissy Field. Features include wheelchair-friendly paths, gathering spaces, a plaza, and a garden with nearly 200,000 plants. Besides providing views of the Golden Gate Bridge, Alcatraz, and Angel Island, this sprawling outdoor space is free to the public and hosts a two-acre "Outpost" where children can play in a wilderness-inspired area made to represent the region's diverse ecosystems.
Wonder Woman Flight of Courage, Valencia
In Valencia, Los Angeles County, Six Flags Magic Mountain's newest attraction and record 20th coaster, Wonder Woman Flight of Courage, will officially take flight in summer 2022. Located in the park's DC Universe area, Flight of Courage will be the tallest and longest single-rail roller coaster in the world. Thrill seekers will soar 13 stories high at top speeds of 58 mph.
Hearst Castle
Hearst San Simeon State Historical Monument (Hearst Castle) reopened in May after being closed for two years due to the pandemic. The world-renowned house museum located in San Luis Obispo County high above the ocean at San Simeon, was the creation of two extraordinary individuals, William Randolph Hearst and architect Julia Morgan. Their collaboration, which began in 1919 and continued for nearly 30 years, transformed an informal hilltop campsite into the world-famous Hearst Castle – an estate that comprises the magnificent 115-room main house plus guesthouses, pools, and eight acres of cultivated gardens. The main house itself, "La Casa Grande," is home to Hearst's extraordinary art collection and has hosted many influential guests, including President Calvin Coolidge, Winston Churchill, George Bernard Shaw and Charlie Chaplin.
Outdoor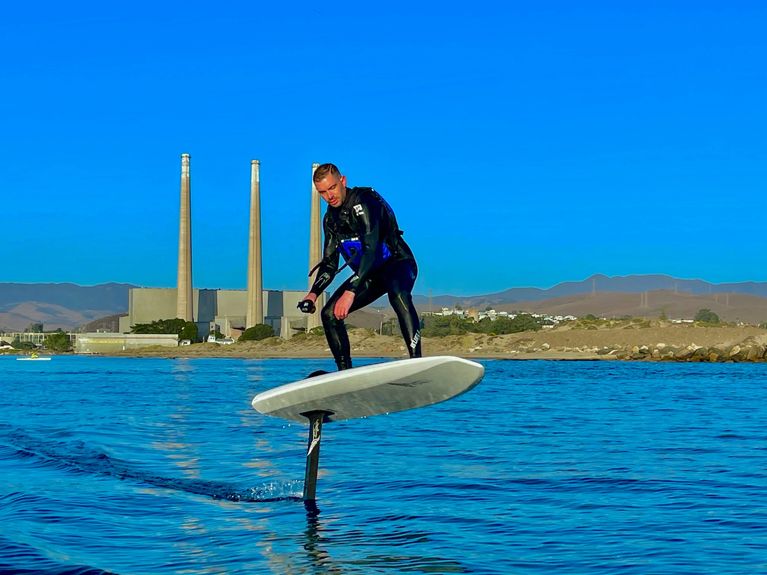 Central Coast Lift Offers eFoil Rentals and Lessons, Morro Bay
Central Coast Lift will officially debut its Electric HydroFoils in summer 2022 for recreational rentals and lessons in Morro Bay. An eFoil is a surfboard with an electric propeller just above the wing of the hydrofoil, which powers the board to move through any water. The eFoil is powered by a nearly silent electric motor and rechargeable battery. Central Coast Lift also offers Electric Boat Rentals, Private Yacht Charters, Street Legal Golf Cart Rentals, Electric Scooter Rentals and Electric Bike Rentals.
Culinary
New Restaurant Josephine, Auburn
One of the newest restaurants to hit Auburn,an appealing town on the west side of the Sierra Nevada, Restaurant Josephine evokes a 1920s Paris bistro mixed with gold-rush era Auburn. Tucked into the historic Odd Fellows No. 7 Lodge, a stately brick building that dates back to 1894, Restaurant Josephine embraces the rich history of the Sierra Foothills. Once inside, guests will be swept away by the décor and the food. A blend of French bistro and Eastern European flavours, everything is inspired by what's in season and available at local farms, including the owners' own Four Tines Farm in Auburn. It doesn't get more local or farm-to-fork than this. Specialty cocktails are thoughtful and creative while elegant desserts round out the dining experience. The restaurant was finally able to open for dine-in service this summer, after previously offering a taste of what was to come with pre-order to-go weekend meals.
Hotels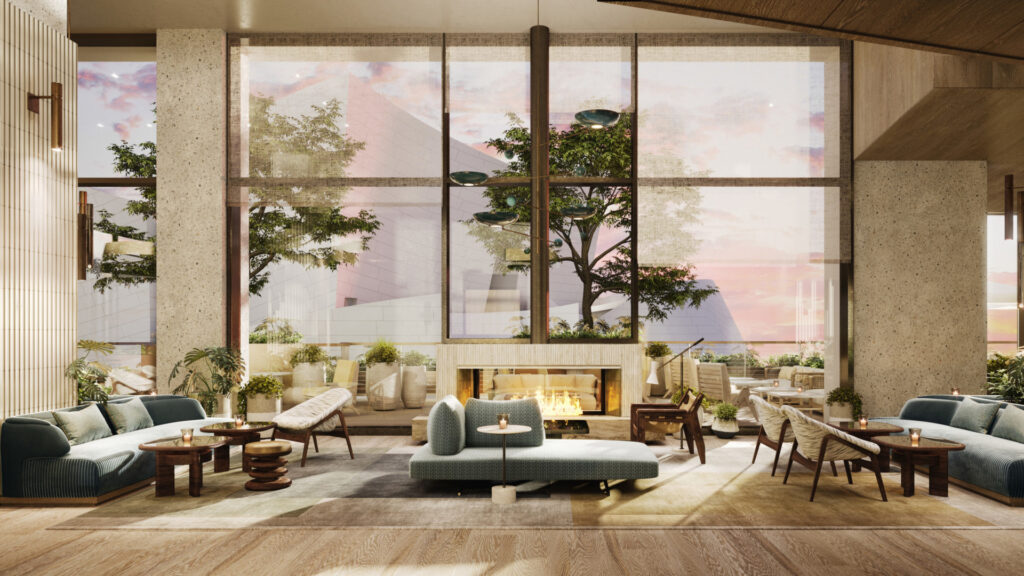 New Boutique Hotel The Richland, Orange
The Richland is a new boutique hotel and event space slated to open late summer 2022 in the city of Orange, located between LA and San Diego. Situated in the heart of the historic Orange Plaza, the property will feature just 12 guest rooms and suites, an intimate living room lounge and bar, as well as a beautiful ballroom and indoor/ outdoor gathering spaces for parties of up to 200 guests. The interior spaces were stripped to provide a clean backdrop to best showcase the original architecture, while still paying homage to the small-town charm of its environs.
Hotel Avisa Completes Renovation and Rebrand, Morro Bay
Hotel Avisa, formerly the Comfort Inn Morro Bay, is newly renovated and located in the heart of Morro Bay, just a short block down to the Embarcadero. Guests can enjoy the comfort of spacious and newly renovated rooms featuring pillow top beds and overlooking the Pacific Ocean. Located within an easy walk of the waterfront, Hotel Avisa is an ideal home base for exploring Morro Bay's various shopping opportunities, restaurants and kayaking.
The LINE Hotel San Francisco
The LINE SF is one of San Francisco's most exciting hotel additions. Situated at the intersection where South of Market, Civic Centre, and the Tenderloin converge, this 12-story, 236-room boutique hotel's design was inspired by New York's iconic Flatiron Building. The sleek, sophisticated hotel will house four unique dining experiences, including a rooftop solarium with a bar and library. The hotel will open in the late summer of 2022.
Conrad Los Angeles at The Grand LA, LA
The Conrad Los Angeles opened recently on the 6th July at The Grand LA, a Frank Gehry-designed mixed-use space in downtown that includes 176,000 square feet of retail and dining space. The high-rise hotel features 305 chic rooms complete with floor to ceiling windows with views of the city. An expansive rooftop terrace and California-inspired cuisine is also planned. Guests are only a short stroll away from the Museum of Contemporary Art, The Broad, and Walt Disney Concert Hall.