The Hachinohe Area is a region in the southeast Aomori Prefecture made up of the city of Hachinohe and seven towns in the surrounding area. These separate villages and cities were once part of the domain of the Nanbu clan. This shared cultural history has shaped the region into a tight-knit community filled with unique experiences just waiting to be discovered. See our top picks of workshops and interactive activities Hachinohe has to offer.
Decorate Yawata-Uma aka 'Hachinohe Horses'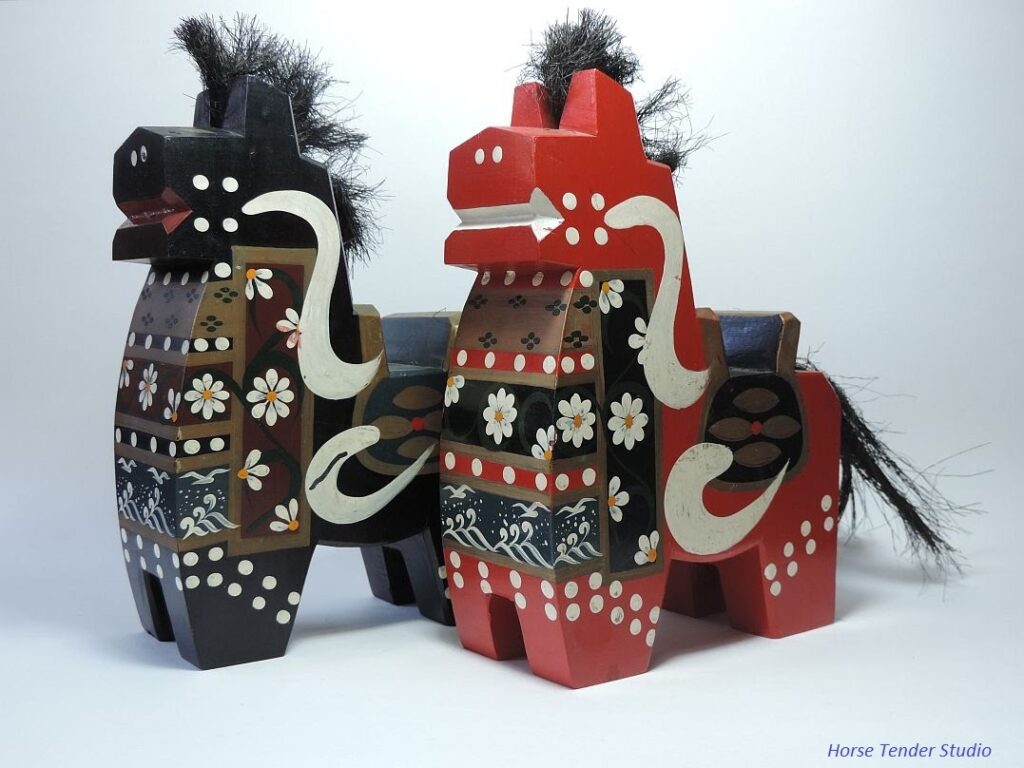 The Yawata-uma horse figurine is a traditional local craft with a 700-year-old history. Also called 'Hachinohe horses', the Yawata-uma is one of Japan's Migoma or top-three traditional wooden horse styles. They are often given as mementoes of celebrations such as weddings and new buildings to bring good luck. These horse figurines can be found all over Hachinohe, from road signs to temple grounds. Just like centuries ago, the horses remain one of the most popular souvenirs of Hachinohe and can be purchased at most souvenir shops.
Yawatama-uma traditionally comes in as a pair of horses, one black and one red, but visitors can choose from a range of colours. Additionally, instead of buying a set of Yawata-uma, some workshops offer lessons for visitors to make their own unique creations. For example, the Nejo Castle Site provides a unique experience where visitors can paint and place patterns on Yawata-uma figurines, creating a set of personalised horses.
Take part in sustainable workshops in Gonohe
There are many different programs in the town Gonohe where visitors can experience a wide variety of farm and country-life activities. Everything from harvesting garlic or shiso, making pickled plums or dried persimmons to cloth dyeing workshops are available for anyone to join in and try.
The programs in Gonohe are constructed with special attention given to agricultural stability and safety. For example, many of the cooking experiences offered utilise fresh and locally harvested produce during their program. Furthermore, the contents of many of the programs offered are things that visitors and even most locals have never had the opportunity to experience first hand. Trying this unique and eco-friendly local adventure will make the experience of visiting this town even more memorable.
Make Soba (Buckwheat) Noodles in Hashikami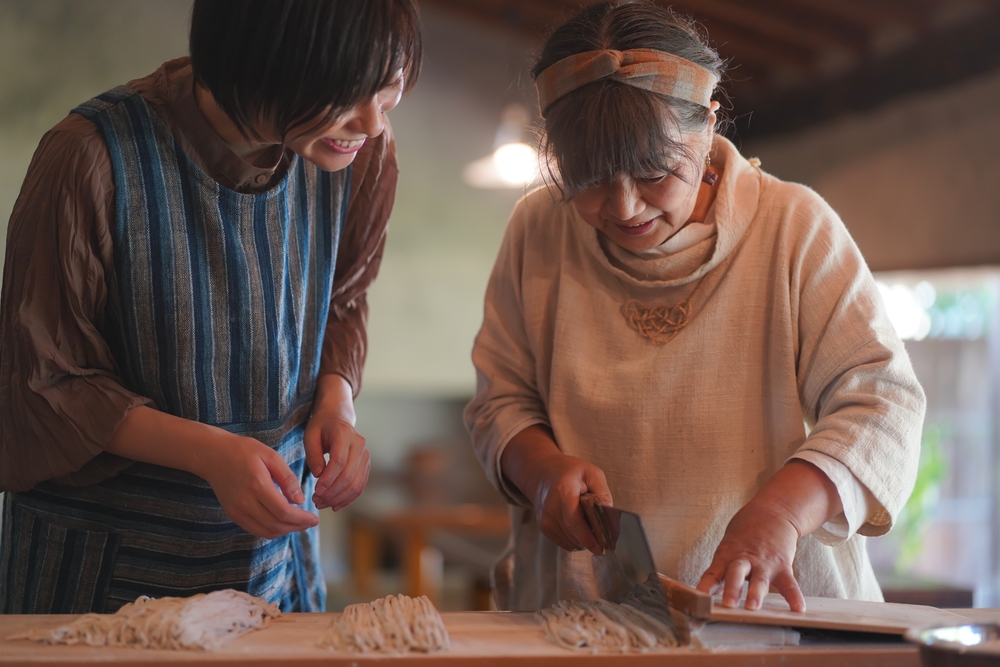 This classic dish of buckwheat noodles has recently enjoyed a resurgence in popularity, not just in Japan but also abroad. The town of Hashikami is well known throughout the country for its breed of buckwheat called Hashikami Wase Buckwheat. Noodles made from Hashikami's Wase buckwheat taste great, and visitors to the town can make their own soba noodles by joining a class and learning from an expert who will teach them everything from making and cutting the dough to plating the finished product.