Forget Russia 2018 – who won the World Cup of Travel?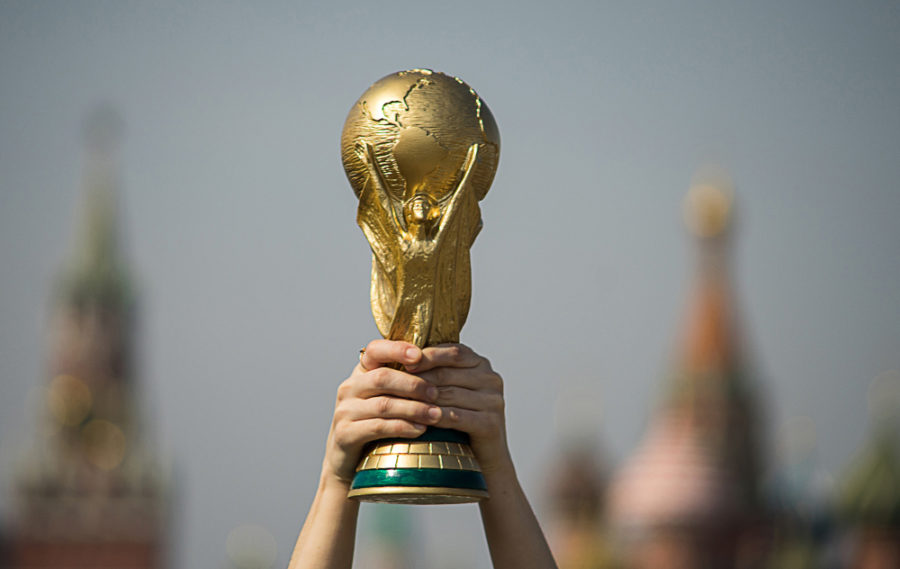 The FIFA World Cup in Russia has, so far, proved to be a wonderful success. Two weeks in and with half of the teams eliminated, some of us football fans are starting to feel the creeping ennui that comes when you realise that, in just seven short games, the tournament will be over for another four years.
This weariness doubles if your national team has had the misfortune to go out prematurely. But supporters of the Spanish and Japanese teams can at least take heart from the performance of their home countries in the World Cup of Travel.
Created by Taxi2airport.com, the World Cup of Travel features the same standard set-up as FIFA's illustrious knock-out tournament – with the same teams as Russia 2018. But, in lieu of focusing on the athletic and aesthetic delights of men kicking balls into nets, it pits one nation against another in a battle of travel appeal, to find the best place to go on holiday.
The categories for the contest were Weather, Cost, Food, Culture, Nightlife, Nature & Beaches and Shopping. For each category won, a country scored a goal -but no goals were awarded when competing teams "drew" category. To see the how the countries proceeded through the World Cup of Travel check out the infographic: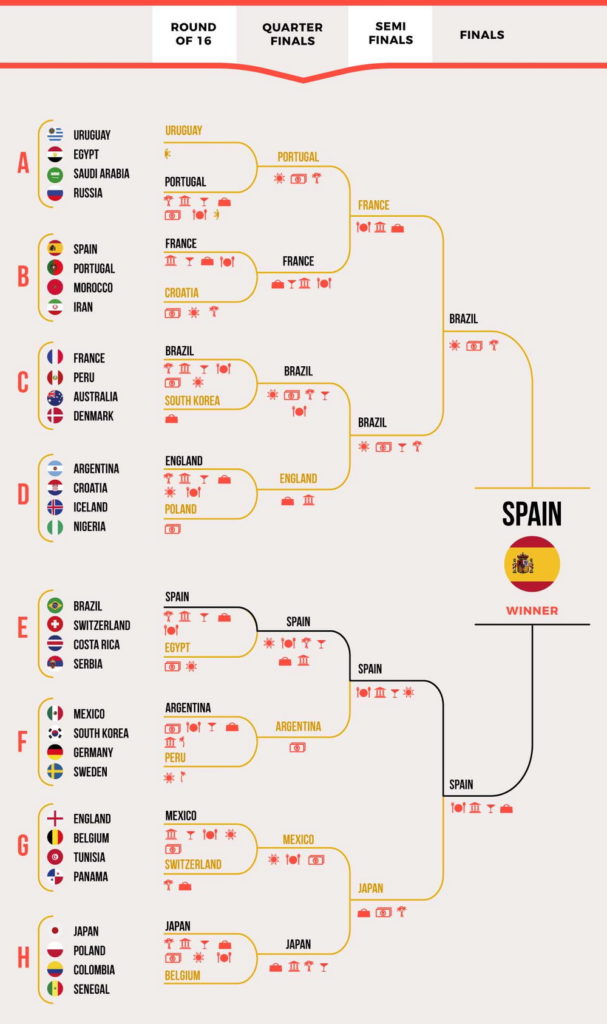 It's a clever idea and it is fascinating to see how the how the nations fared. Group A was particularly intriguing with the holiday heavyweights of Australia, France, Peru and Tunisia squaring off against each other..
Spain may have gone out in the first round the Football World Cup, but they reverted to form in this alternative competition coming out as world champions. And, as a Brit, I will celebrate that England won Group C, because of its "cultural sites and traditional food making up for its lack of sunshine."
Visit Taxi2airport.com to see the detailed breakdown of each country's perfomance the World Cup of Travel.