Yacht's up dock? Thailand Yacht Show & RendezVous moors in Phuket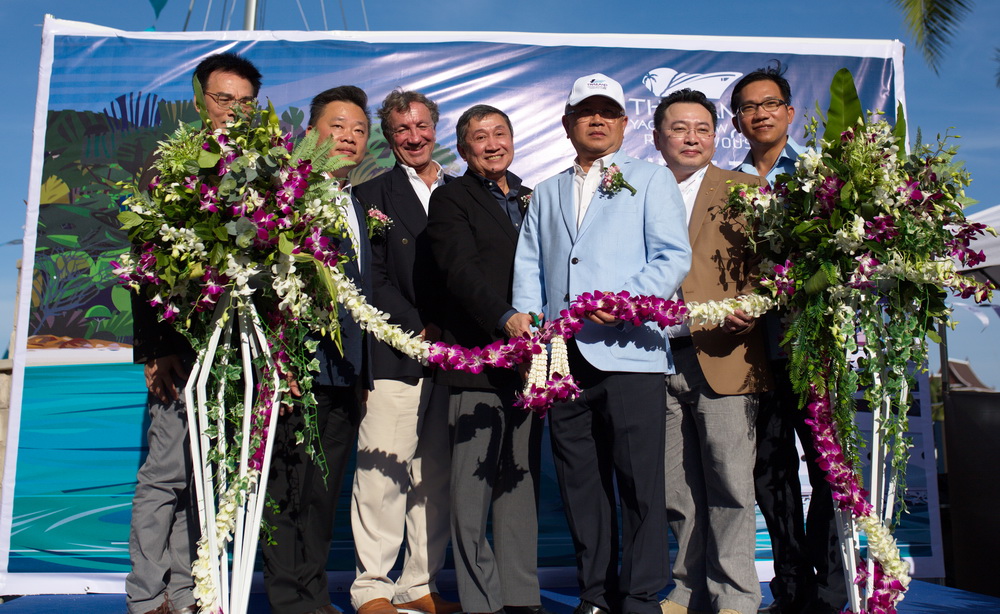 Kicking off yesterday and running until Sunday, the fourth Thailand Yacht Show & RendezVous, has set up shop to bring its line up of international yacht brands and brokers, charter agencies, luxury property developers, bespoke travel organisers and big names in the hospitality industry to the Royal Phuket Marina this weekend.
Those who attend the growing annual boating event will experience a torrent of watery activities and demos of the latest aqua gadgets and equipment, including live displays at the show's interactive demonstration platform in the marina. Other activities include sommelier wine tastings, elephant painting by Elephant Parade and photo workshops by Nikon, as well as a classic car display in Royal Phuket Marina's Town Square space.
Discussing the show at the opening ceremony, Apichart Chirabandhu (main image, centre left), advisor to the minister of tourism and sports, said: "The Tourism Authority of Thailand and the Ministry of Tourism & Sports are delighted to continue to support the Thailand Yacht Show, to show our commitment to create new opportunities that will boost Phuket's and Thailand's economies. By growing the marine tourism industry, we will attract quality visitors and high-end leisure tourists with significant purchasing power."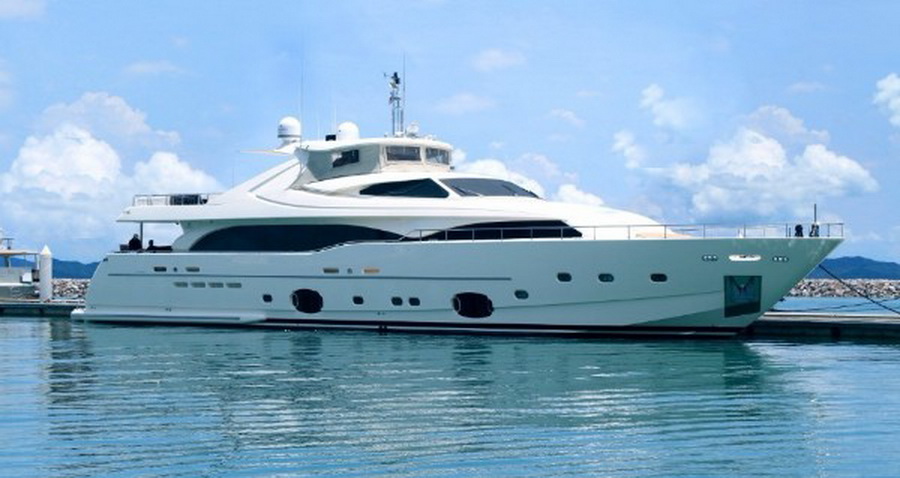 Andy Treadwell (main image, third from left), CEO of show organisers, Verventia, commented: "This is a fantastic turnout of exhibitors, with almost 150 companies represented, justifying Thailand's government's continuing support for the show and the industry.
"There are 40 yachts being showcased by some of the best-known brands from around the world, as well as a wide range of luxury products and services in the completely sold-out Exhibition Hall. At our Superyacht Hub at the next-door private island, Koh Rang Noi, visiting superyachts like the 73m M/Y Titania are also available for viewing by interested charterers and buyers."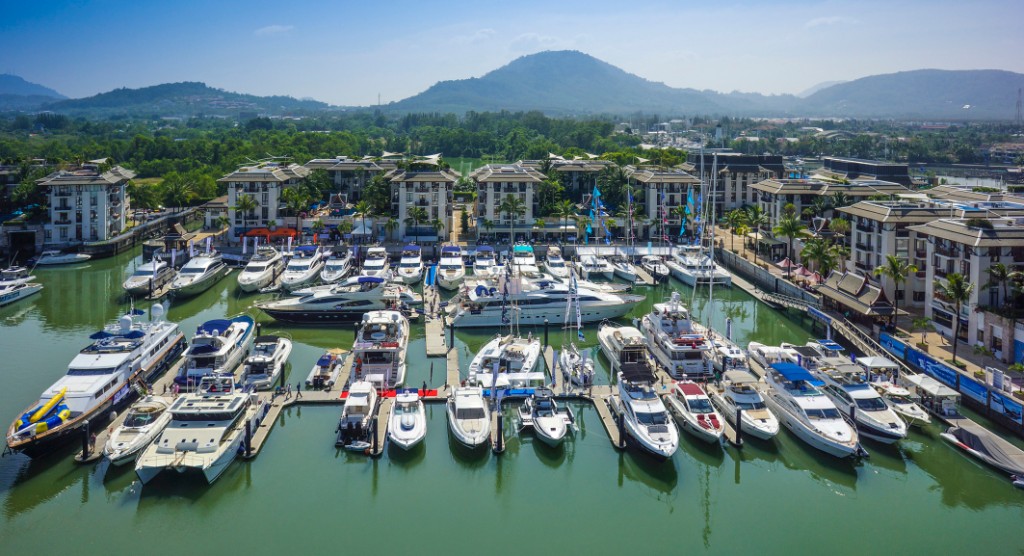 The governor of Phuket, Phakaphong Tavipatana (main image, centre right), concluded proceedings by citing the commitment and dedication of the people behind the scenes:
"With the energy and enthusiasm of the organisers who work on this project throughout the year, and the appetite of our government and our people to welcome foreign yacht owners to our beautiful cruising waters, amazing landscapes, and world-renowned hospitality, we are confident that the annual Thailand Yacht Show will continue to help develop an extremely valuable high-end nautical tourism industry for Thailand."