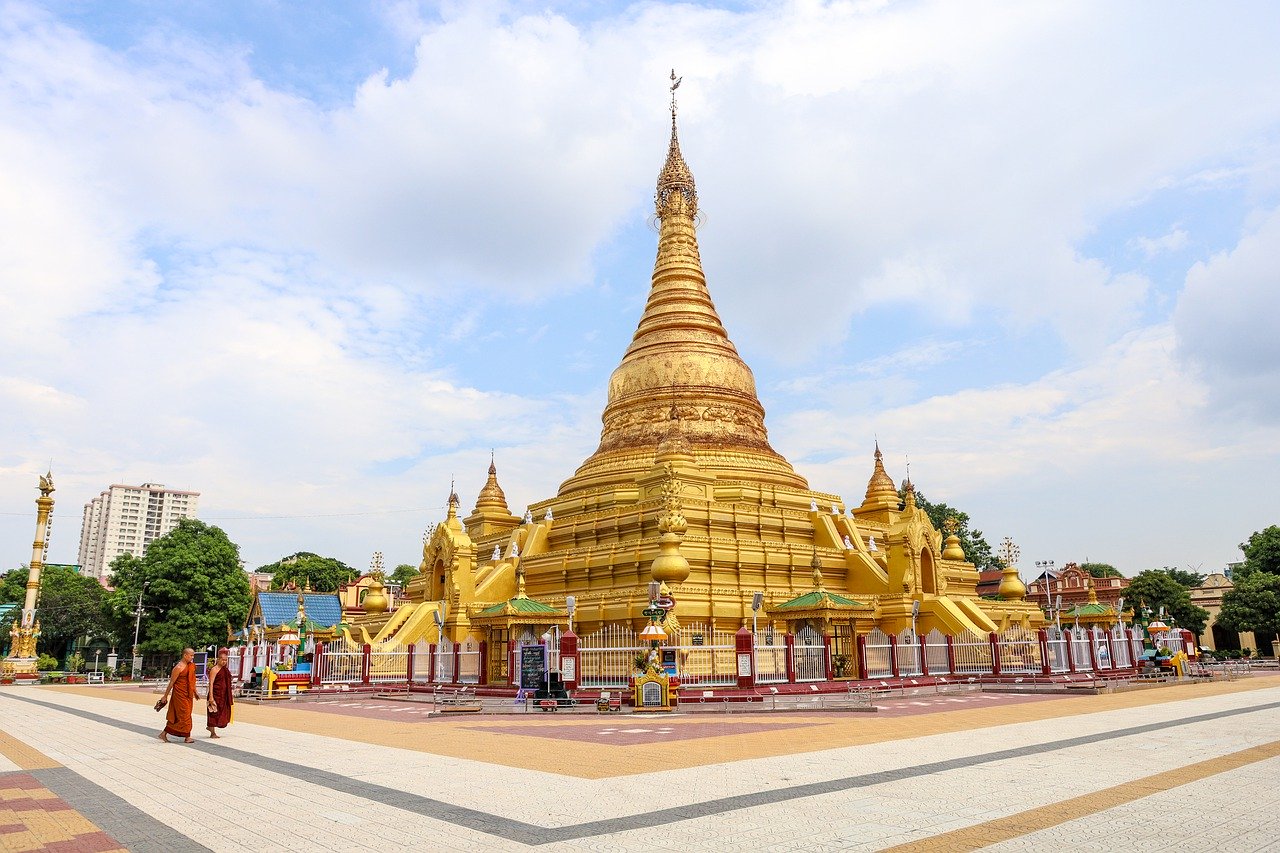 Myanmar is the preferable tourist place of Southern Asia. It is famous being amid cultural beauties of indelible excellence. Commonly known as Burma, it is the best tourist country, being having Buddha and beaches. The thousands of Buddhist temples and pristine white beaches along the Andaman Sea and Bay of Bengal make this country influencing and advantageous among other tourist attractions.
Fortunately, in September 2014, Myanmar evisa from India launched. It permits travellers to get their visa within 28 days. Thus, to witness the best glimpses, no better tourist destination than Myanmar. 
1. Inle Lake – Amazed natural beauty
Inle Lake is one of the captivated tourist places in Myanmar. It is best known for the unique fishing methods by its fishermen where they row with one leg only.
Even though tourism in Inle Lake has developed in recent years, this attraction has been the natural beauty of this region. And also among the famous tourist destinations Myanmar.
This destination will give your indelible experience on your short trip. You will find a sensation of floating houses where you will get into the immense beauty of nature—also, no word for its traditional handicrafts. You find silk weavers and silversmiths sitting near the lake.
2. Mandalay – The fascinating Cultural Capital
Among one of the tourist places in Myanmar, Mandalay has located about half an hour flight from Bagan. Earlier, it was the capital of ancient Myanmar only, but now it is a city of smoke, dust, and chaos.
Besides, travelling to Mandalay will gratify your thirst of experiencing majestic and sacred temples. Also, you will be amazed by watching the inherent beauty of this land. It is the perfect example of architectural wonders and bustling town.
Shwenandaw, Kuthodaw and Mahamuni Buddha image magnificent architecture of Mandalay Hill are more attractions in Mandalay.
Further, do not forget to visit Bein Bridge (near the historic village in Amarapura). It is the longest teak wooden bridge. Professional photographers use it to capture sunset landscapes. You don't forget to take beautiful photographs with your family or buddies at Bein Bridge.
3. Hpa An – Site of captivated nature
To make your short exciting, you have to head off to the small Hpa An town to grab an unforgettable experience. So, be sure to put this place in your list of top 5 attractive tourist places in Myanmar.
Hpa An is in the southeast of Yangon. You need to manage 7 hours at least to reach there over a cart. If you are a lover of a vibrant and crowded area, take a morning walk in this Hpa An market to explore colourful sellers along with busting sounds of local people.
If you love history, then this place in Myanmar will make your day. It has a lot of Buddhist temple caves with catchy architecture and layout.
Also, Hpa An is amid dramatic limestone mountain. It is a lovely place to embark on the ferry to experience serene beauty and spectacular cliffs on the riversides.
 While you will head off outside this city, you will find influencing green rice fields along with stunning mountains behind the stones.
Thus, tiny attractions in Yangon would make your trip to Myanmar remarkable and satisfactory.
4. Bagan – The unrevealed treasure
Myanmar, being the best tourist place, to glimpse at the most beautiful temples in the world, Began is one of the places where your passion for Buddhist temples, stupas, and pagodas will be fulfilled.
Centuries from 9 to 13, Began which was the capital of the First Burmese Empire titled as the "gilded city", it was the home to about 13,000 Buddhist temples, most of them built by Kind Pagan. Still, you will find thousands of temples, pagodas, and stupas with sparkling gold spires in this area. One of the famous Ananda temples is also located in Began.
Further, temples in Bagan close to each other. Thus, moving via buses, cycling, tuk-tuk, and even walking recommends. To take the best experience of pagodas, be sure to take a hot-air balloon flight. It will make you feel amazed as you will feel like heaven.
Undoubtedly, your Began trip will give you a magnificent archaeological experience. So, please keep it at the top of the list.
5. Shwedagon Pagoda: The somehow scared site
Greater Dragon Pagoda is another name used for Shwedagon Pagoda.  This place considers the most sacred place in Buddhism in Myanmar as it has a strand of Buddha's hair and other religious relics. Thus, to fetch exceptional experience, keep Shwedagon Pagoda as one of the best tourist places in Myanmar.
This sacred place locates on Singuttara Hill in Yangon, which is the largest city in Myanmar. The about 2500-year-old Pagoda has grown from 26 feet to 366 feet (8 meters to 99 meters).
The history of Shwedagon is unclear, but it believed the Pagoda was first built by the Mon in the 6th to 10th century AD.
Shwedagon Pagoda is beautifully engraved in gold leaf. And stupa covered in 4531 diamonds.
Also, you will find several statues, temples, and stupas on this site.
Be sure to follow a dress code (T-shirt with elbow-length sleeves, and a trouser) before entering this temple.
Besides, the above tourist attractions in Myanmar, you will find many more, which you can manage in a long trip. As per Myanmar evisa from India or other countries, tourists can take a maximum stay of 28 days. So, you can stay for a maximum 28 years wherein you can explore all corners of this ancient country to the fullest.
So, book your trip to Myanmar soon to fetch extraordinary experiences in your life!
Mar soon to fetch extraordinary experiences in your life!