ABTA – Travel Matters and Day of Action
Originally posted on BTN Website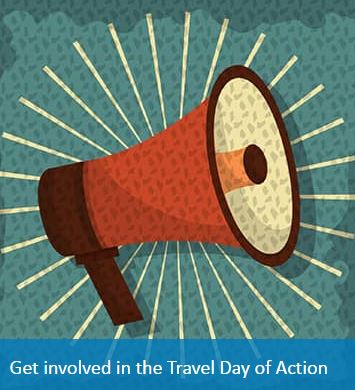 This could be one of the most crucial weeks in the history of the British travel trade, not at all helped by Downing Street's prevarication, and downright antagonism by the Scottish government.
No date yet for a High Court hearing on the Manchester Airports Group (MAG) and Ryanair hearing but that may prove crucial. (See in this week's BTN).
Tuesday (22 June) sees the 11th "Travel Matters" gathering (on Zoom) the industry's leading event for discussion on the key political and policy issues of the day.
Under the theme 'Politics and Policies: An Agenda for Recovery', the Association of British Travel Agents (ABTA) event will explore the biggest issues shaping the travel landscape – the restart of travel, political relationships at home and abroad, future regulatory reform and the future of financial protection reform.
Confirmed speakers to date from the worlds of politics, policy and travel include:
•    Mark Tanzer, Chief Executive, ABTA
•    Robert Courts MP, Minister for Aviation, Maritime & Security, Department for Transport (DfT)
•    Sir Stephen Hillier, Chair, Civil Aviation Authority (CAA)
•    Isabel Hardman, The Spectator and also Presenter, Week in Westminster
•    Andrew Flintham, Managing Director, TUI Northern Region
•    Moderator: LBC Radio's Tom Swarbrick
www.abta.com/events/travel-matters-2021
Wednesday (23 June) is the National Day of Action with the focus very much on College Green Westminster where from 12:30 onwards an 'organised lobby', limited to 800 people (fully booked), and representing all sectors of the travel and tourism industry will meet with politicians/MPs and share the plight of the sector.
Backing up the London gathering is an event in Edinburgh organised by the Scottish Passenger Agents' Association outside Holyrood, also starting at 12:30.  Belfast and Cardiff will be staging their versions and all over the country the travel trade and event organisers are being asked to contact their local MP's and media to ensure maximum coverage. Birmingham Airport is holding an event outside the terminal at 1330 hours for airport workers and regional stakeholders.
On 28 June, government will review both the traffic-light list and the requirements, measures and systems in place for international travel.
www.abta.com/traveldayofaction