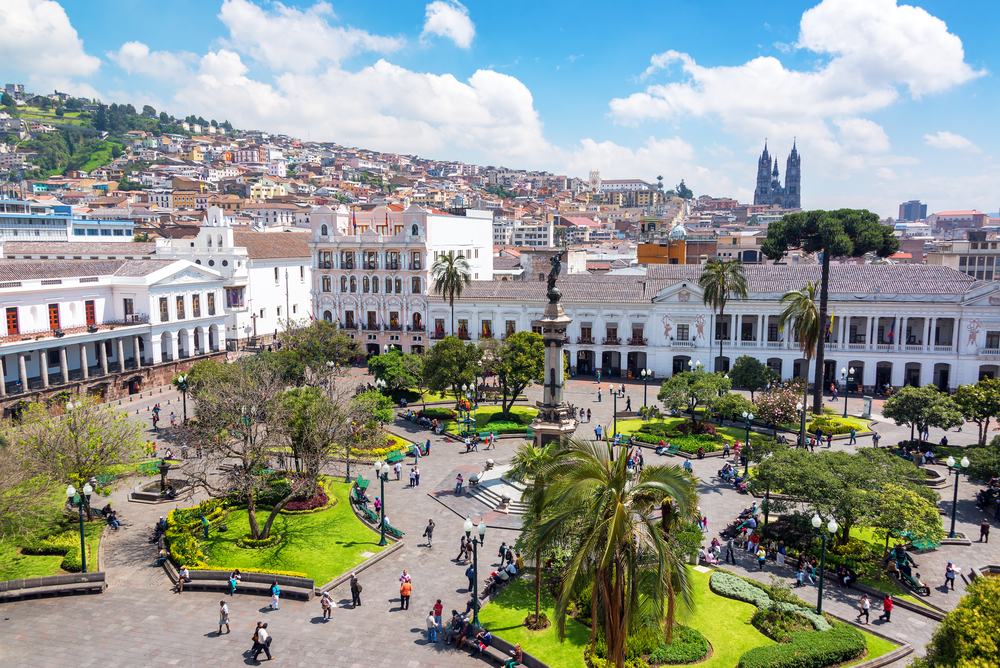 Air Europa will strengthen ties to Ecuador with flights to Quito from January.
From 1 January 2018, the Spanish airline will cover the triangular route between Madrid, Quito and Guayaquil while also maintaining the current flight schedule to the latter destination, which operates on Mondays, Wednesdays and Fridays. This presence will also be reinforced further from June 2018 with an increase of flights to five per week.
The route, which is expected to carry over 90,000 passengers in the first year, will be operated by an Airbus 330, which will take off from Adolfo Suárez Madrid Barajas Airport at 01:35 and land in the capital of Ecuador at 12:20 (local time). Two hours later, the plane will head to Guayaquil, where it will land at 17:10 and later begin its return leg to Madrid.
The addition of Quito on the list of Air Europa destinations in the Americas marks the one year anniversary since the startup of the Guayaquil route in 2017.
Air Europa's director UK and Ireland Colin Stewart said: "The addition of Quito to Air Europa's network further emphasises the airline's position as the leading Latin American specialist airline.
Twice daily flights from Gatwick feed into Air Europa's hub in Madrid for seamless transfer onto the long-haul network, which now covers 21 destinations in the Americas.
In addition, Air Europa has also made a considerable investment in its fleet and by 2022 this will include 22 of the acclaimed Dreamliner aircraft."