airBaltic honours 30th anniversary of Baltic Way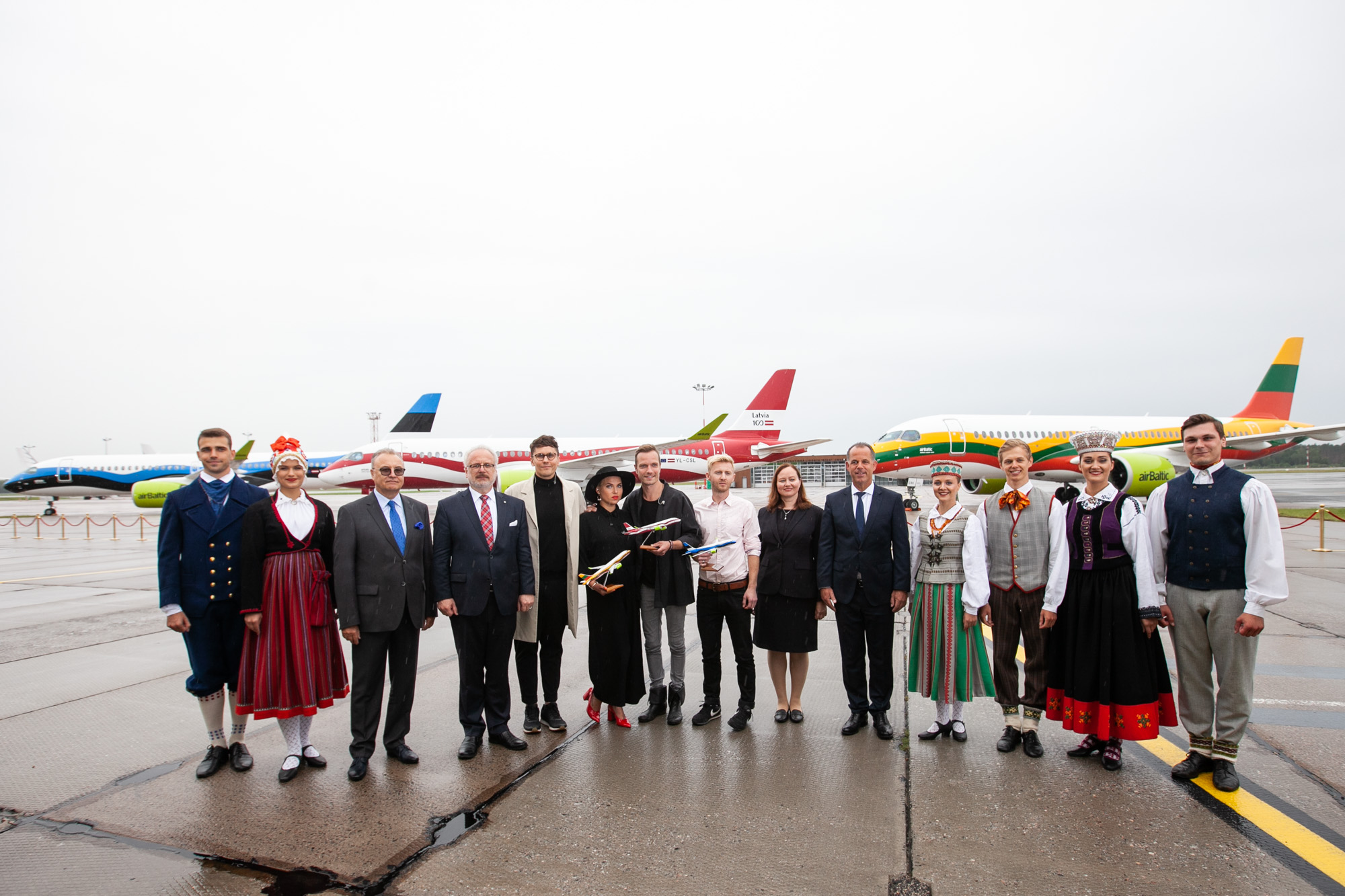 Latvian airline airBaltic welcomed its partners and employees at Riga International Airport where a very special event was held to honour the 30th anniversary of the Baltic Way that will be marked on 23 August 2019.
Egils Levits, President of the Republic of Latvia said: "For Latvia, Estonia, and Lithuania, August is the month of freedom and our special shared destiny of the Baltics. Thirty years ago, in Estonia, Latvia, Lithuania, and everywhere in the world, almost every Balt joined the Baltic Way in their hearts and minds at that time by striving for the freedom of their relatives and themselves and the independence of all three Baltic States."
Martin Gauss, chief executive officer of airBaltic said: "We are proud to host this event in honour of the Baltic Way – a unique, peaceful demonstration that showed the world how determined and unified the Baltic people were in regaining their freedom. Together with amazing partners, we have created a special series of liveries and a song to honour the anniversary of this historic event and demonstrate Baltic solidarity. With more than 80 direct routes, we provide the best connectivity to and from the Baltics. We are committed to the Baltic states and will continue our sustainable growth path to promote the future development of Latvia, Estonia, and Lithuania."
During the event, airBaltic together with Baltic musicians – Latvian band Instrumenti, Lithuanian singer Jazzu and Ewert Sundja, the leader of the Estonian band Ewert and the Two Dragons –presented a gift to Latvia, Lithuania, and Estonia – a song dedicated to the 30th anniversary of the Baltic Way that is called Via Baltica. The new song encourages us to remember and pass on the value of freedom from generation to generation – the freedom that the people of these countries yearned for with the Baltic Way.
In addition, at the event all three airBaltic Airbus A220-300 liveries that carry the national flag motives of the Baltic states were presented side by side for the first time as a symbol of airBaltic's roots and commitment to the Baltic region.