Al Seef Hotel is a "passion project": Area GM Jumeirah Group
Inspired by the tradition of Emirati traders welcoming travelers into their homes, Al Seef Hotel by Jumeirah is a new charming hotel waiting to be discovered in the heart of old-Dubai.
Located in Al Seef, a bustling destination on the south banks of Dubai Creek, Al Seef Hotel by Jumeirah is spread across 10 clusters of Arabian Bayts (homes), tucked away amidst the rooftops and courtyards of a souk, promising to offer guests tales of history and culture at every turn.
With views down into the alleyways of the souk or out across the busy waterways of the Creek, and a restaurant – Saba'a – that serves Emirati-inspired traditional dishes and Middle Eastern tastes, guests can book to stay from just AED 250 (68 USD) plus government fees and taxes, as an introductory opening offer.
Emirati vibes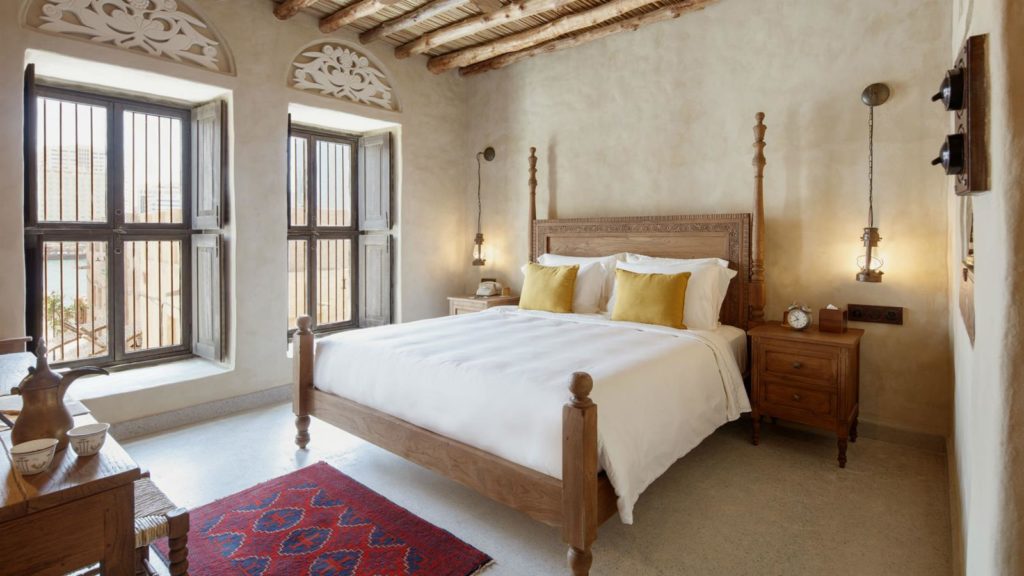 Split across separate villas, the Arabian Bayts provide areas of personal peacefulness interspersed amongst the vibrant walkways within the hotel grounds – very much like the old neighbourhoods of decades passed.
Further traditions of Emirati culture come to life behind the rough plastered walls, such as palm frond motifs, wooden ceilings and windows with traditional wooden panels that overlook the winding outdoor corridors of the Souk or Creek.
The interiors of the 180 rooms and 10 suites reflect an age of pearl trading and Emirati crafts, with a colour palette inspired by the UAE's natural environment. Historical artefacts adorn the walls, with furnishings including old style light switches, rotary dial phones, hanging oil lanterns and framed photographs of the souk and creek through the years – a visual exploration of the heritage of Arabia.
Heart of old Dubai
Only 15 minutes from Dubai International Airport, and with direct links to Dubai Water Taxi and traditional abras, Al Seef Hotel by Jumeirah offers guests the opportunity to experience the Dubai's past within an environment that is quiet, peaceful and filled with design and traditions of an era gone by.
This part of Dubai is known for its historic creek which still serves as an important trade hub, for the winding alleyways, cafes and courtyards of Al Fahidi historical neighbourhood and for the Spice, Textile and Gold Souks.
The location is a good a chance to immerse in the city's proud history and rediscover its vibrant past through the museums, galleries, souks, traditional dhows and architecture. Fancy a visit to the quaint Arabian Tea House Café, historical Dubai Museum and 200-year-old Al Fahidi Fort; travel across the Creek on a traditional Abra ride; or attend events such as the Sikka Art Fair, a weeklong event which is part of a two month city-wide celebration of arts and culture (hosted by Dubai Culture), taking place across March and April every year.
""Al Seef Hotel by Jumeirah is a real passion project"
Alessandro Cabella, area general manager for Jumeirah Group includes the new hotel said: "Al Seef Hotel by Jumeirah is a real passion project. Everyone involved in bringing this idea to fruition has been inspired by the prospect of offering our guests a unique and authentic experience inspired by the stories of Arabia. Everything within the property adds to the authenticity of the environment and experience, providing multiple opportunities for beautiful photographs, quiet nooks to relax and spaces to feel as if you have been swept away to a well-preserved gem of the past while still enjoying the modern-day comforts of our quality service".
Al Seef Hotel by Jumeirah completes a trio of hotels located in Al Seef, a destination by Meraas, the masterminds behind some of Dubai's most popular tourist destinations including The Beach and City Walk. The hotel joins the two recently opened hotels located at the opposite end of the destination's promenade that stretches for 1.8km alongside Dubai Creek: Zabeel House by Jumeirah Al Seef and Zabeel House MINI by Jumeirah.