Alpha Destination Management announces new cruising and yachting experiences
The global cruise industry continues to grow rapidly with 27 million cruisers expected in 2018. By 2030 more than 40 million people worldwide will travel on cruise ships annually.
The cruise industry has long boasted of its value compared to land vacations, and now, according to a new report from Dubai Chamber of Commerce and Industry, cruise tourism is one of the fastest-growing segments of Dubai's tourism industry. The city is among the world's leading winter cruise destinations and so it seems Dubai is well-placed to be a global cruise tourism hub.
With this growth, Alpha Destination Management announced its new offering of cruising experiences from alluring voyages to exciting on- and off-board excursions as well as luxury yacht charter services.
"Something different when celebrating a birthday, wedding anniversary, family reunion or corporate event"
Samir Hamadeh, general manager of Alpha Destination Management, said: "When it comes to cruising, people are looking for more unique and interesting experiences tailored to their requirements that are created by experts specialised in the sector.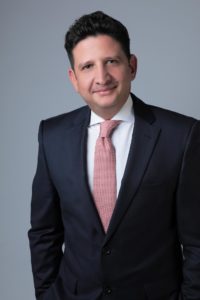 "We are witnessing continued growth in our cruise and yacht charter services and the upcoming season looks quite promising given the increasing demand.
"Often people like to do something different when celebrating a birthday, wedding anniversary, family reunion or corporate event. The broad variety of cruise options means there is a cruise for everyone combined with a wide choice of activities and excursions."
According to Hamadeh, the growth can be attributed to the variety and diversity in cruise brands and experiences in UAE, including outstanding infrastructure with the most modern and the largest dedicated port facility, and multiple-entry UAE visas exclusively for cruise tourists.
Also important is the 50% reduction in port charges at Dubai Cruise Terminal for the upcoming season and plans to build new cruise terminals that will transform Dubai into a fully integrated maritime tourism hub with a capacity to accommodate six cruise ships at the same time.
According to Cruise Arabia and Africa, the number of cruise passengers in Dubai increased to 625,000 in the 2016/2017 season compared to 320,000 in the 2013/2014 cruise season representing a 95 per cent growth rate. Over the next cruise season 2018/2019, the tourism board of Dubai expects to see 725,000 cruise tourists and 825,000 cruise tourists in the 2019/2020 season.