Resort tales: A mooch around the best hotel in Pattaya
Contributors are not employed, compensated or governed by TD, opinions and statements are from the contributor directly
What is the best hotel in Pattaya? If you listen to the stories swirling around right now about the four intriguing hotels at Royal Cliff, you may very well find your answer.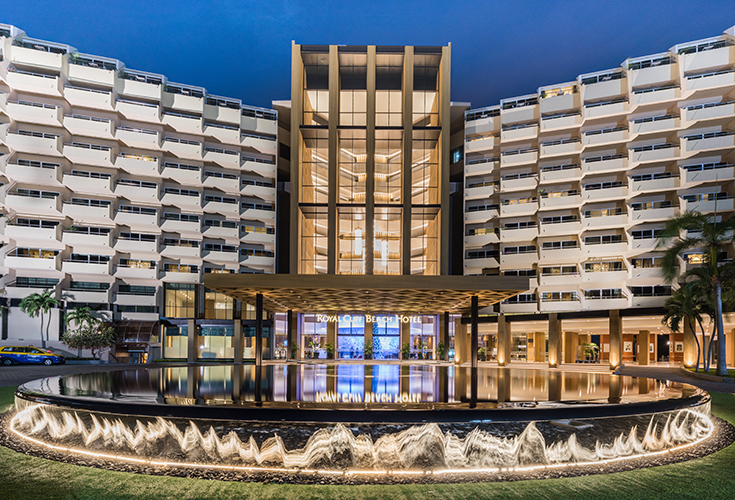 Indeed, sweeping into the grounds of the Royal Cliff hotel is an experience in itself. And, the transition from the colourful, heady distractions of the city into the peaceful tranquillity of the property's estate is like entering a velvet cocoon of luxury, style and elegance, coupled with a palpable sensation of comfort and security.
Everyone who works at Pattaya's renowned Royal Cliff Resort knows the story about the guest who loves the famous Pad Thai noodles so much, that this exacting gourmand makes a regular pilgrimage from Bangkok, by helicopter no-less, to recline in refined seclusion against the dramatic pulchritude of the clifftop location, overlooking the Gulf of Thailand, to slurp and savour the oodles of flavour packed into these majestic noodles — something everyone who visits Pattaya should experience once, and if you can chopper in all the better!
Then, there are the equally thrilling stories starting at Chapter One – literally – which is the resort's marriage proposal service. Yes, the resort has a special Romance Director, who has the most satisfying job in the world: to make this magnificent, dream-like resort location become even more the stuff of dreams, to create the perfect backdrop for a proposal.
Amongst the arsenal of perfect romance at Royal Cliff, there are rose petals strewn across the crisp white linen in the rooms, to fresh flowers and lanterns gently swaying in the sea breeze at dinner; bespoke service to have staff help your every whim, but magically disappear at the perfect time.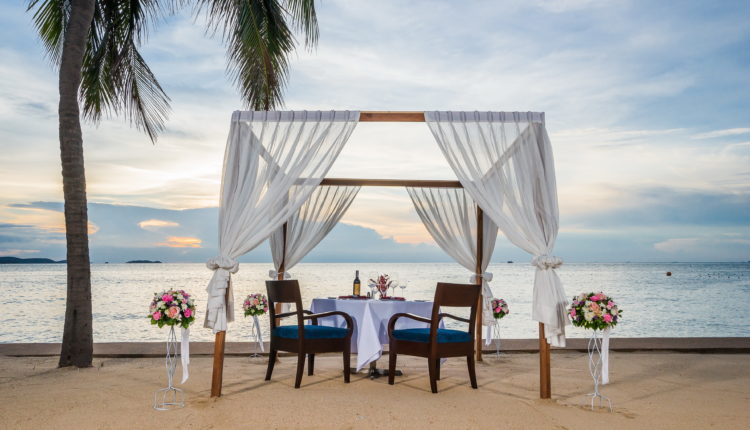 A blessing for any man, or woman, wanting to pop the question — alongside a crack-team of dedicated romance experts — the Romance Director will help build a scene of such exquisite and intense tenderness, warmth and intimacy that the object of your desire will be powerless to resist your overtures of devotion — and with Royal Cliff's 100% success rate of "Yes", that comes with a cast-iron guarantee.
Of course, every story that starts at Chapter One needs many chapters afterwards. And that's where some beautiful stories are made here in this gorgeous five-star dream of a resort. With over 1000 luxe rooms — each and every one with a sun-rise or sea-view — plus 11 of the best restaurants in the region right here amongst the four hotels of Royal Cliff, it's the perfect place for a wedding that is utterly unforgettable.
Staff tell stories about happy couples who then return year after year, and why wouldn't they? There is a vacation awaiting every style of couple. The Beach Terrace features secluded, exotic suites on absolute beachfront, actually built into the cliff-face itself; the four-poster, carved wooden bed in the Honeymoon Deluxe suite has to be seen to be believed. (There's also always the Nah Pah Thai Cooking School onsite if anyone needs to brush up on their culinary skills, now it's time to share a home!)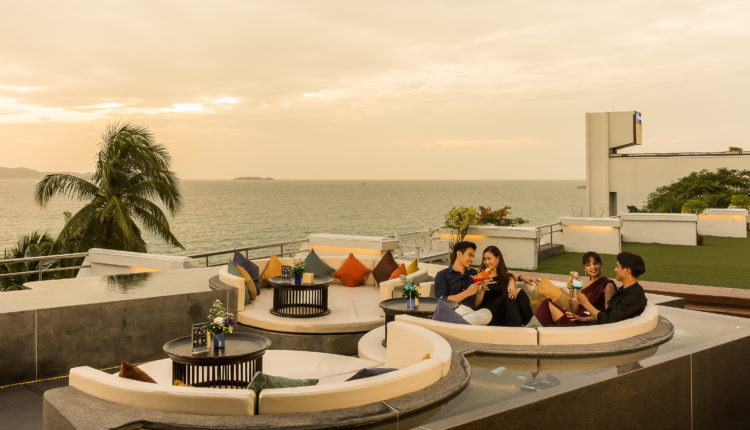 The soaring lines of the Grand Hotel, with its free form Grand Infinity Pool and incredible full-sweep water views, come together to give the no-holds-barred, full-resort experience for those looking for a more formal feel. For couples seeking pleasure and luxury at the highest level, the Royal Wing Suites and Spa offers 85 chic, modern Gulf-view suites – and no end to the luxury and attention to detail discreetly provided by the staff here.
This is simply one of the world's best hotels, and its veritable fleet of awards and honours pays tribute to that fact. The many celebrities and even international royalty who prefer to stay at Royal Cliff, often choose the Royal Wing for its exclusive swimming pools and amenities – who knows who might be stopping for a cocktail next to you here?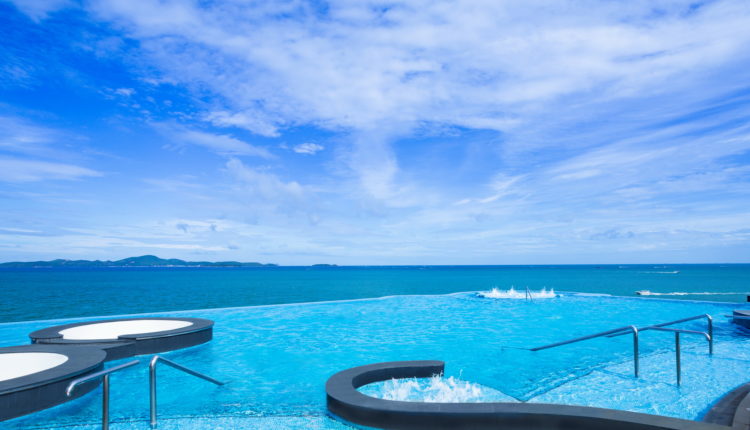 First comes love, then comes marriage, then comes… family holidays! Family and multigenerational getaways are very popular indeed at Royal Cliff resort. The fourth hotel here, not yet mentioned, is Royal Cliff Beach Hotel – it's not just for families, but its casual-chic vibe is ideal for any luxury traveller.
The Beach Infinity Pool is the kind that makes a fantastic all-day hangout, simply soaking up the sun, and families particularly love that the entire resort is a one-stop destination. When it's time for more structured fun, Funtasea onsite kids' edutainment centre has an incredible 200 square metres and more, dedicated to pint-sized fun.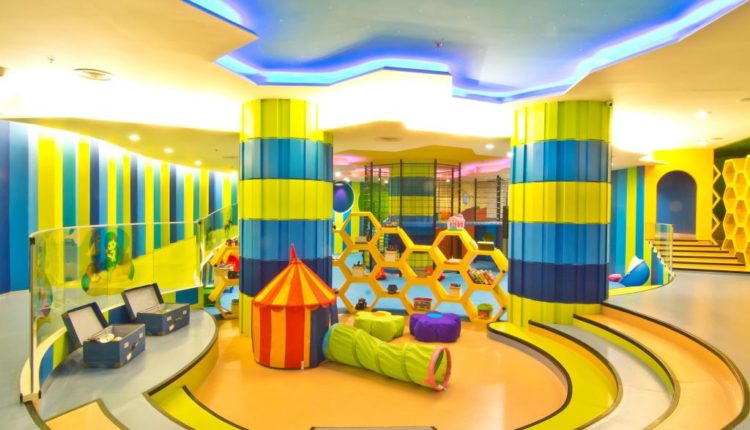 Choose to go into Pattaya to see the sights… but you have everything you need and love right here at the resort. Its 11 eateries range from Thai and Chinese through to Indian, Italian, Japanese and European cuisines, and its seven bars make the most of the breathtaking location up on the cliffs and amongst the incredible architecture of the resort's four hotels.
There is big news at the end of September 2019, when the Royal Grill Room and Wine Cellar reopens, freshly renovated and holding court as Thailand's only restaurant with an underground wine cave — featuring more than 1000 wine brands in the collection, including Mouton Rothschild, Margaux and Petrus.
The onsite deVine Wine Club is now a name in Asia in its own right – and the seven-course monthly dinners are certainly worthy of an overnight stay.
The Fitz Club, Royal Cliff's comprehensive sports grounds and training facility, also draws visitors to the resort, which offers guests so much more than the usual hotel gym.
Think seven tennis courts, two squash courts, Thai boxing training to table tennis, swimming to saunas and steam rooms, plus a gym and aerobics studio. It's almost a destination in its own right too.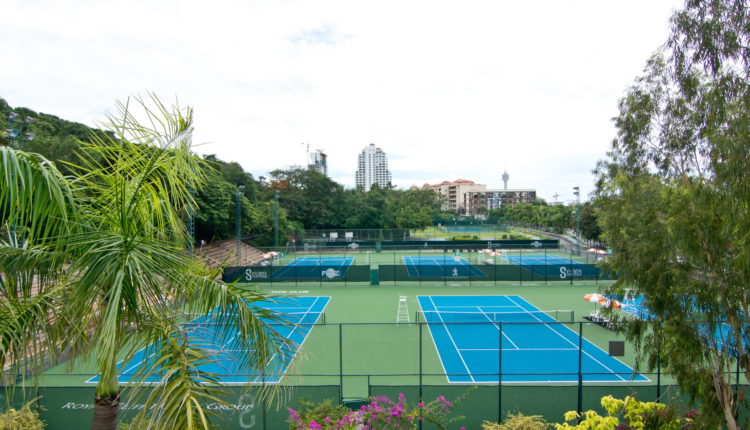 The two Cliff Spas add a particularly decadent spice to a stay here, the air in their 18 luxurious, dimly lit suites deliciously-scented with exotic oils and herbs.
For absolute decadence, though, we highly recommend including a day in your itinerary for a trip on Royal Cliff's catamaran to the private Coral Island, sipping cocktails all the way. How dreamy!
The Royal Cliff Hotel Group is a destination in its own right, and with a click-on-the pic below you can enjoy the holiday of a lifetime with these exclusive Amazing Offers the Royal Cliff have for you.
For those looking for a magical holiday or family getaway please get in touch via sending an email to creative@royalcliff.com. The Royal Cliff team will be delighted to give you special offers including many perks. To make your events and meetings more extraordinary, contact the hotels' sales and event solutions manager at success@royalcliff.com.
Finally, to get your partner to say "yes" or celebrate your wedding in style, please contact the Romance Director at wedding@royalcliff.com.