PEACHY events: Discover the best MICE location in Thailand
Contributors are not employed, compensated or governed by TD, opinions and statements are from the contributor directly
In words falsely attributed to the former BRITISH PM, when asked what is most likely to ruin the work of a sitting government, Harold Macmillan responded "Events, dear boy events".
Now, I am not one to mangle a quote just for the sake of it but — as its likely Macmillan never said these famous words anyway, I feel like I can — the same answer could also be given by hoteliers when asked "What is the best way to maximise the space of your property, generate more revenue and shape the success of your property?"
The best MICE location in Thailand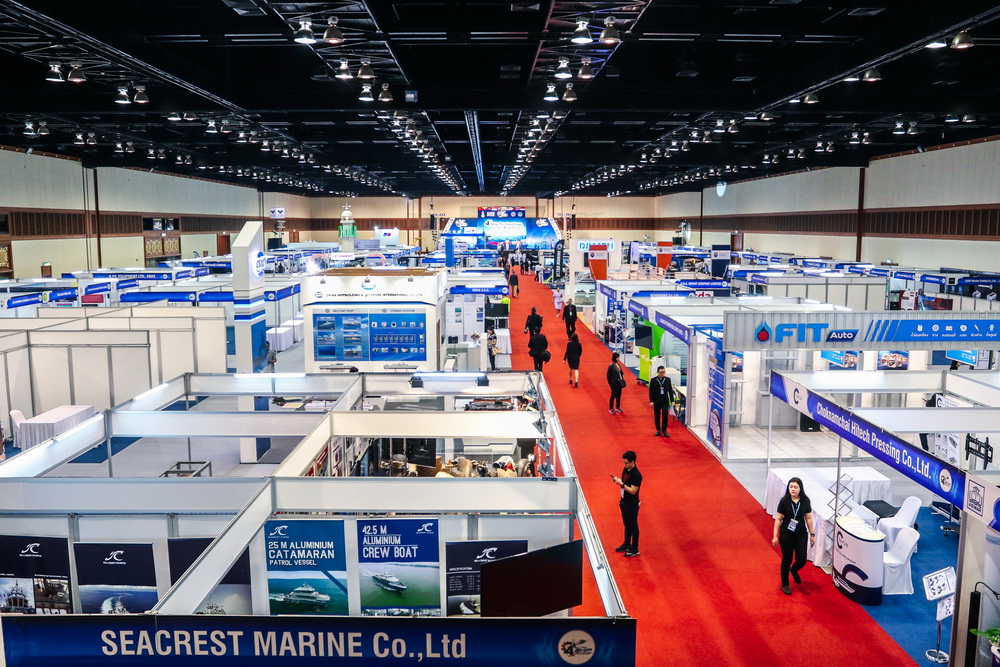 In Thailand, hosting marketing events, incentive travel, conferences and exhibitions  — a specialised area of group travel, focused on planning and arranging conferences and other happenings aka MICE — is demonstrably effective, with the country welcoming upwards of eight million MICE travellers in Q2 of 2019 alone, creating nearly USD 1.8 billion (THB 54 billion) in revenue.
Indeed, with Thailand's popularity as a MICE destination continuing to soar, contributing significantly to the Thai tourism industry and its impact on the economy, it's no wonder the Royal Cliff Hotels Group, has seen fit to build its own dedicated conference centre on its expansive, stately grounds in Pattaya.
Built at the turn of the millennium but then significantly added to and refurbished a few years later, in 2007, the Pattaya Exhibition and Conference Hall (PEACH), is a striking building.
On arrival, the grand curves and pillars of the main entrance's exterior immediately convey not just a sense of occasion – and by golly the good looks of PEACH definitely do that – but also such a strong feeling of professionalism, that if the owners can build something like PEACH, be assured that your event, whatever it might be, will go off with a bang!
A stone's throw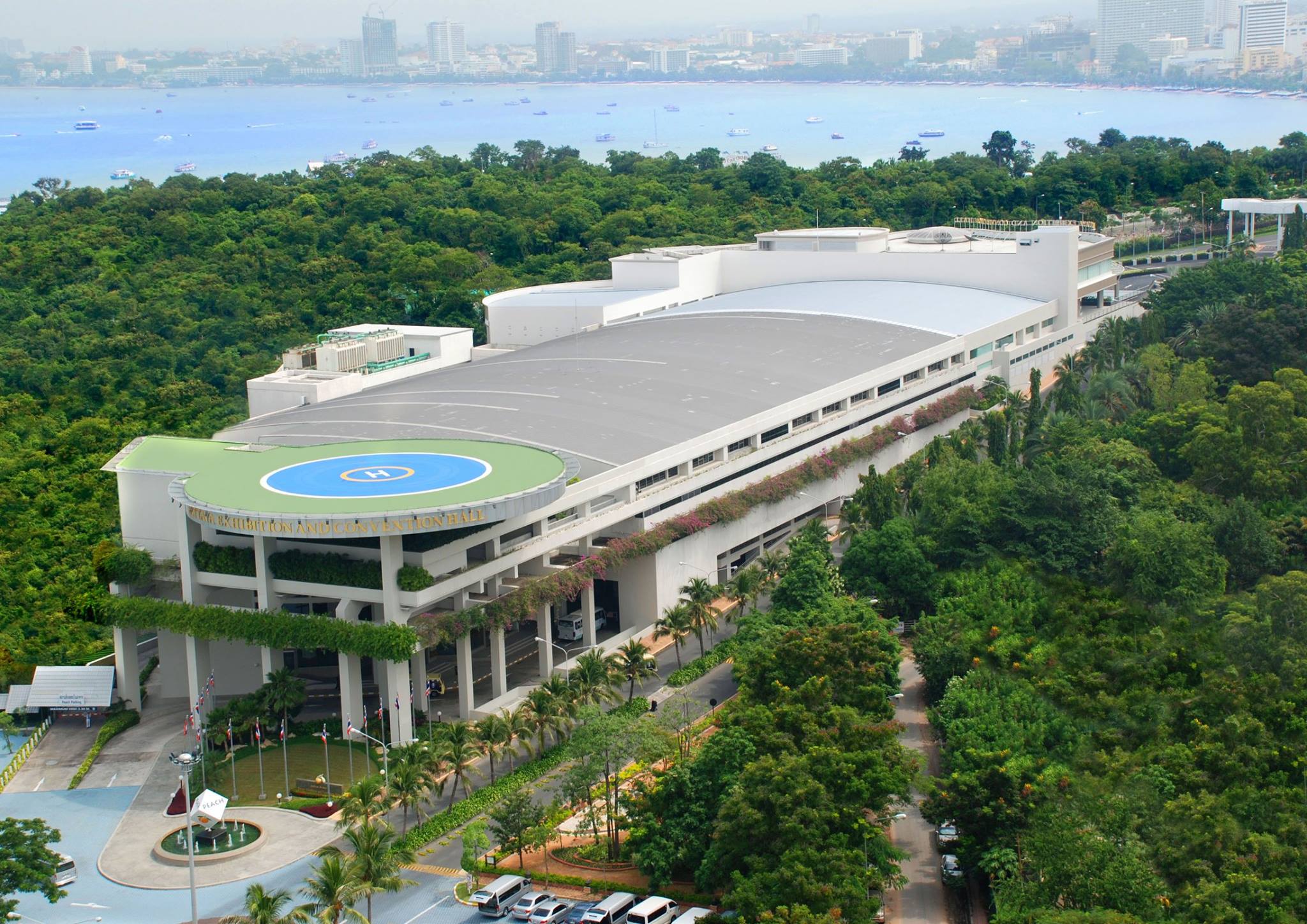 Conceived as a way to meet the needs of business travellers and event organisers, PEACH does away with many of the problems connected with attending off-site meetings and how the act of travelling to a venue can impact the success of an event even before guests have arrived.
Vitanart Vathanakul, the CEO of Royal Cliff Hotels Group, detailed how the stress of hitting rush hour traffic or unexpected jams and arriving late, only then to rush about looking for the right room is not only embarrassing for attendees but also tough for hosts whose delegates may miss important information, a popular keynote speaker, or in my case as a journalist, an important press conference.
"It's literally a stone's throw away – and you're there"
"Most other convention centres do not have hotels built around them, in fact, we are one of the first integrated resort convention properties. So, the idea was that instead of our guests getting stuck in traffic as they travel through Pattaya on the way to a meeting, if we build a convention centre here at Royal Cliff, then we would be able to eliminate all of those problems, the traffic, the stress of getting there on time etc… you just need to walk a few metres – it's literally a stone's throw away – and you're there."
"Organisers love PEACH"
Vathanakul went on to enthuse: "What's more, with event attendees staying on-site, we are able to identify which guest rooms belong to which conference or function. This means, if there are last-minute changes in the schedule, we can send an updated timetable via the in-room TVs. There are many channels to update the guests about their group schedule. This kind of built-in,  integrated solution is one of the many reasons organisers love PEACH."
Facilities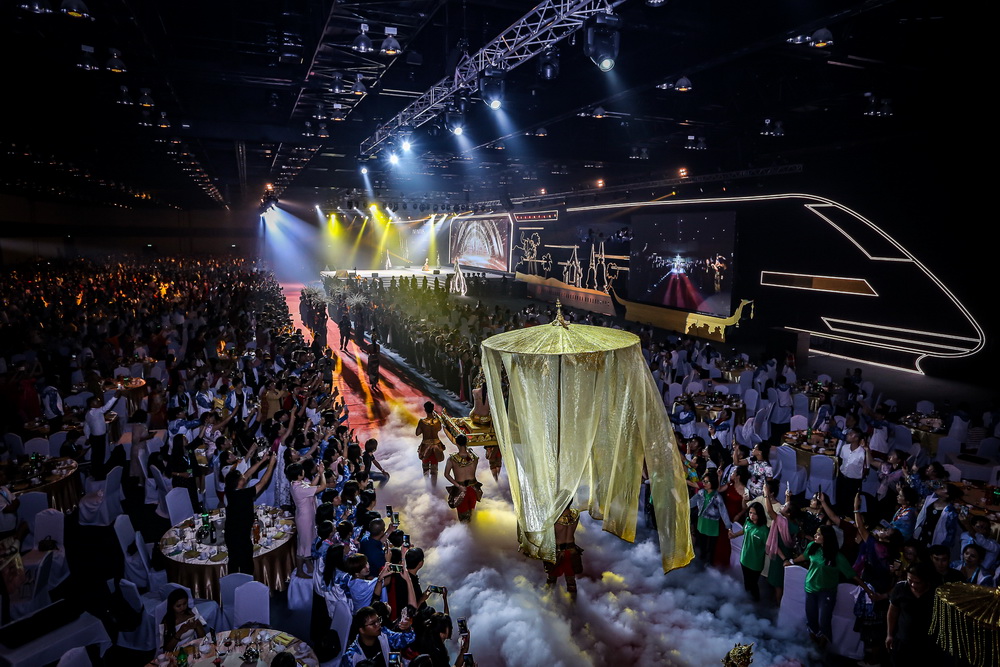 With that said, there is a whole lot more going on at PEACH than just its location inside the super-swanky Royal Cliff Hotels Group and, on top of its prime positioning in Pattaya (less than hour's drive from U-Tapao International Airport),  the 10,000 capacity centre also boasts some impressive statistics.
The full range of facilities and options are quite staggering, and along with the massive main halls, which can be combined into one epic space (above), the centre comes with:
Column-free halls
Ceiling height of 9.5m
Over 13,500 sqm of meeting space, as well as numerous outdoor  function areas including tropical gardens and beaches
Organisers' offices
Four VIP hospitality suites
Floor loading capacity of between 1 and 2.5 tonnes per sqm, depending on room type
A fully equipped business centre, replete with secretarial services
Not to mention 18 breakout rooms, four control rooms; an overhead catwalk system, home to 495 recess boxes (with power, water, telecommunications and gas outlets) and enough real estate to set up 474 nine sqm conference booths — all backed up with high-speed internet access, using your preference of LAN or wireless connections.
Moreover, by 2020 the whole centre will be installed with the latest Wifi 6 so every business delegate is guaranteed secure and ultra-fast internet access throughout the centre.
As well as:
An indoor car park for up to 506 cars and chauffeur waiting room
24-hour security and CCTV
Helicopter landing pad
Peach.com
Another boon to PEACH's product is the introduction of its standalone website (launched in Spring 2019), which enables prospective planners to explore what the centre has to offer, without crossing the threshold.
Divided in two, peachthailand.com features segments for delegates and event organisers, who cannot only peruse the centre's layout and capacity through a library of room pages but can also seek ideas from previous events including Money Expo, Asia Pacific Advertising Festival and the ultra-glam supercar functions, or you can even take over the resort's infinity edge pool (infini pool) for a bougie waterside soiree.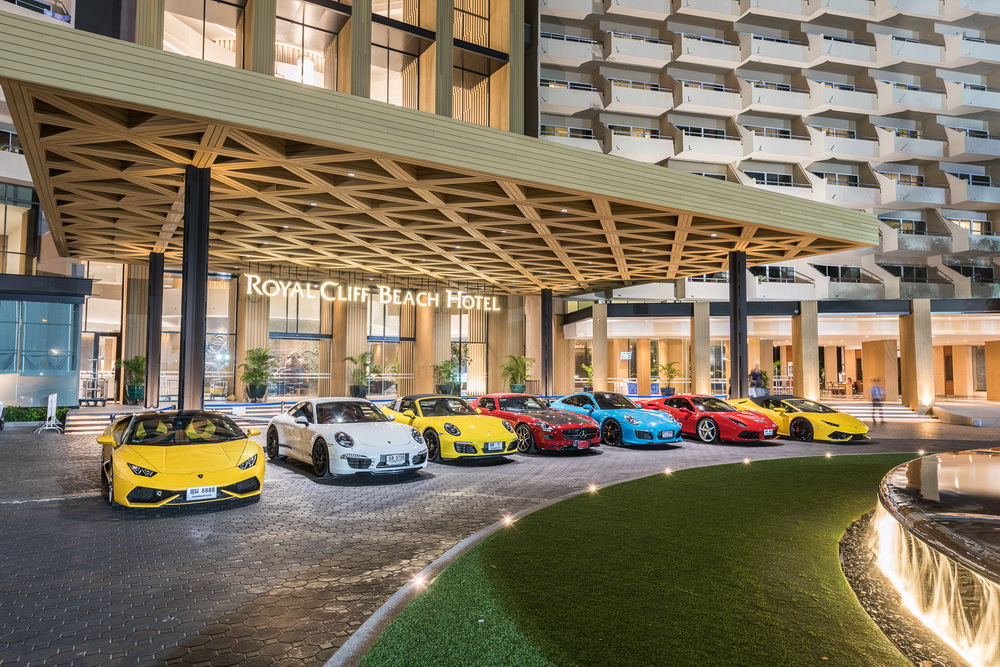 Furthermore, to help find the perfect function room for an event, the website even has a Space Calculator, all you need to do is punch in the number of guests and event type and, hey presto, the tool instantly rolls out a selection of the PEACH venues most suitable to your needs.
Catering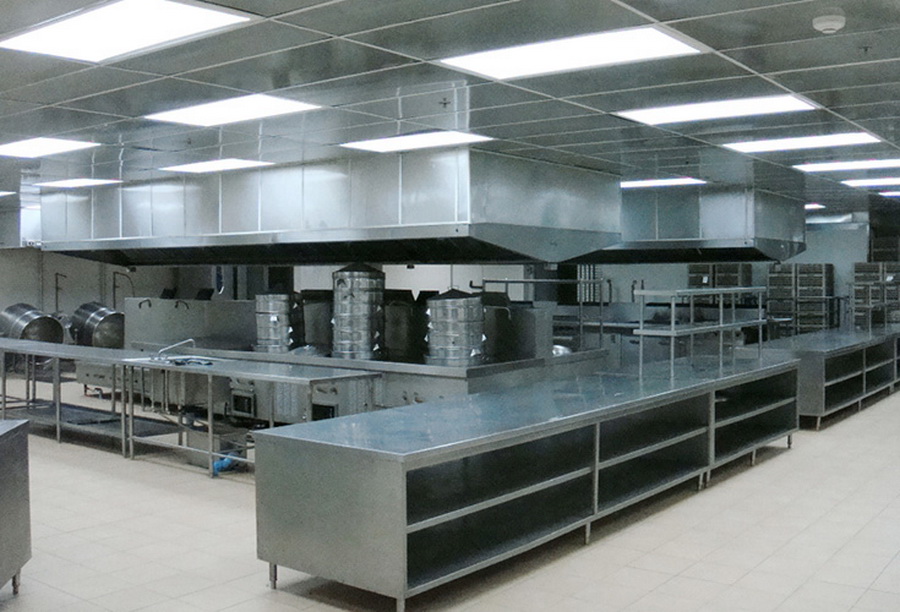 A vital, yet often neglected, component of an event is making sure that all guests, hosts and speakers are kept energised and motivated with the right refreshments.
Working out of its vast kitchens, PEACH's expertly trained, imaginative and, if you pardon the pun, well-seasoned kitchen and service team are on hand to consult, create and present toothsome nosh incorporating international cuisines and local flavours using the brightest, freshest local ingredients — guaranteed to satiate hunger pangs and keep minds focused. For private and exclusive functions, the kitchen can cater for any specific type of dietary requirements or ethnic cuisines.
Furthermore, by being moments away from the Royal Cliff Hotels Group, eventers also have access to 11 award-winning restaurants.
Whether you are based in Asia or further afield, Pattaya is one of the top MICE destinations in the region and Royal Cliff's PEACH is the crown jewel for events in the city. So,  if you're looking for a convenient, luxury location, set against a dramatic backdrop, check out these amazing packages to host an event that will be seared in the memory of all those who attend.
Combine the incredible facilities found at PEACH with Pattaya itself, recognised and promoted by The Thailand Convention and Exhibition Bureau (TCEB) and the Eastern Economic Corridor (EEC) office as a "Mice Metropolis", and you have one of the most attractive MICE destinations in Thailand.
For your next extraordinary event please click here for a proposal request and PEACH's dynamic, international and highly experienced squad of passionate professionals will offer their guidance on how best to bring your event to fruition from beginning to end. Your successful events are waiting for you at PEACH.